Wings India 2018, an international conference on the civil aviation sector, was inaugurated on Thursday at Begumpet airport, Hyderabad, by KT Rama Rao, minister of IT, mines and NRI affairs in the government of Telangana.
Civil Aviation Minister Ashok Gajapathi Raju was initially slated to inaugurate the event along with Chief Minister K Chandrasekhar Rao.
The four-day event, which will conclude on March 11, saw many foreign aircraft companies display their flying machines.
Photos and text: Venkata Sathish Guttula.
Dassault Falcon 8X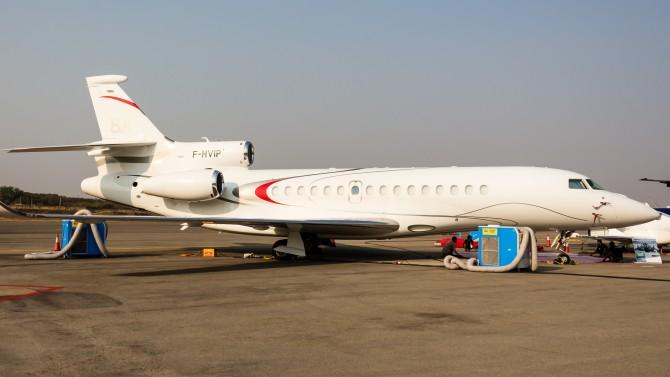 Offering a range of 6,450 nautical miles, the Falcon 8X packs in all the advanced technological features of the popular Falcon 7X on which it is based. Like, the quietest and most comfortable cabin in the industry, notes the Dassault website. 'The 8X also features the greatest range and the longest cabin in the Falcon line, along with the most extensive selection of cabin configurations available on any large cabin business jet,' it says.

Embraer Phenom 300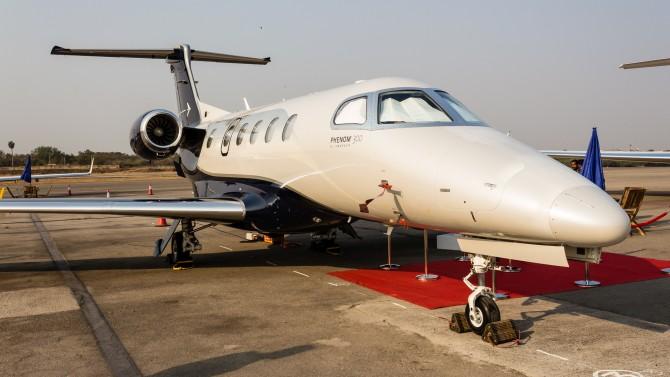 With a carrying capacity of up to 11 occupants, the Embraer EMB-505 Phenom 300, the light jet aircraft developed by aerospace manufacturer Embraer of Brazil, has a range of 1,971 nm.

Gulfstream G650ER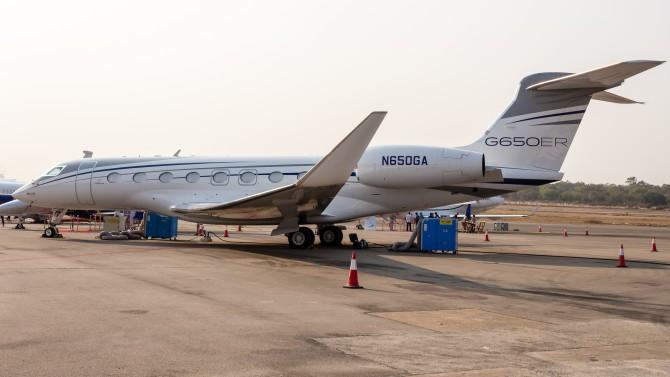 With a maximum cruising speed of Mach 0.925 -- slightly less than that of the Cessna Citation X's Mach 0.935 -- the G650 is the world's second-fastest business jet. It is powered by a pair of 16,100-pound-thrust Rolls-Royce BR725 engines, which are said to be more efficient than the BR710 which preceded it.
Honda HA-420
A light business jet, the HA-420 HondaJet is the first aircraft developed by Honda Aircraft Company and has a range of 1206 nm. It was designed in Japan and then developed and manufactured in Greensboro, North Carolina in the United States, as Wikipedia points out.

Dornier 228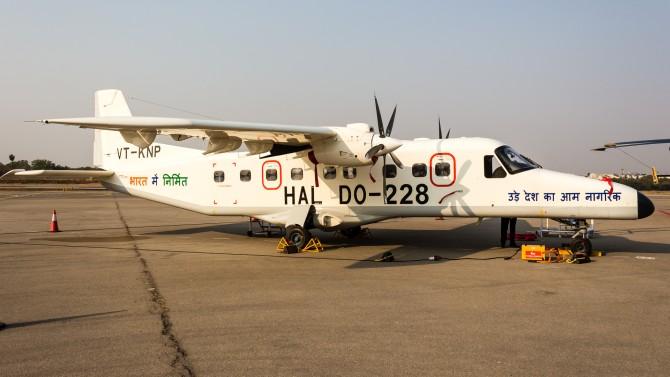 VT-KNP, the Dornier 228's first prototype, flew in June. It packed an NG version featuring five composite propellers instead of four, along with a Honeywell TP331-10 engine in place of the earlier TP331-5. The Indian angle to this aircraft: It was built under the license by Hindustan Aeronautics.

HAL Dhruv Mark III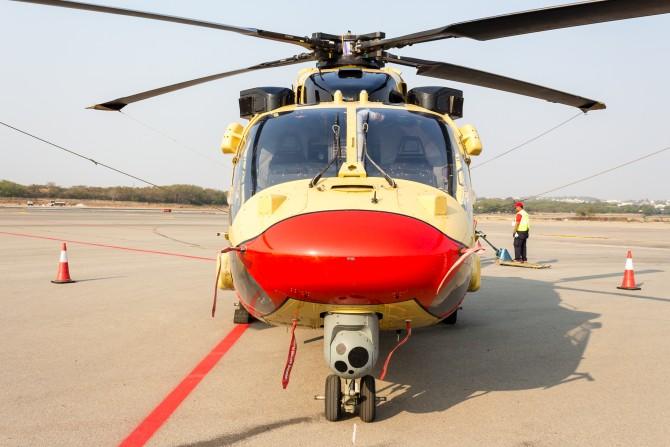 A utility helicopter, the HAL Dhruv is developed and manufactured by HAL.