The acquisition will give the Tatas a firm footing on international routes and generate economies of scale.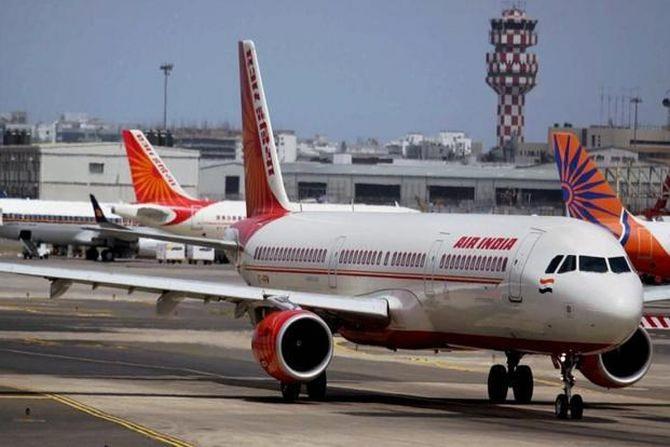 While IndiGo's numero uno position in India's highly competitive domestic aviation market remains undisputed, there has always been a fight for the No 2 rank.
Prior to the second wave of the pandemic, SpiceJet managed to take the second spot, but Air India muscled ahead soon after.
The Tata-owned carriers -- Air India, AirAsia and Vistara -- will control around 25 per cent of the domestic market.
With the acquisition of Air India, the combined fleet of Tata airlines will rise to 217 (AirAsia India and Vistara have 28 and 48 planes respectively).
It will give the Tata group a formidable presence on international routes, ensure dominance on the lucrative Kerala-West Asia routes and bring economies of scale through better utilisation of assets and common contracting.
Data from the Directorate General of Civil Aviation shows that IndiGo commands 55 per cent of the domestic market share.
However, its strength is not spread evenly. Data from Caladrius Aero Consulting reveals that in the last two months, IndiGo had 70 and 73 per cent share of the total domestic departures at Hyderabad and Chennai respectively.
<p"However, on certain top routes, including Mumbai-Delhi, Delhi-Bengaluru, Delhi-Kolkata and Delhi-Hyderabad, the Tata Group airlines together have a higher number of departures than IndiGo," said Rohit Tomar, managing partner of Caladrius Aero Consulting.
The capacity on domestic routes is capped at 85 per cent, and airlines are still to reach that level.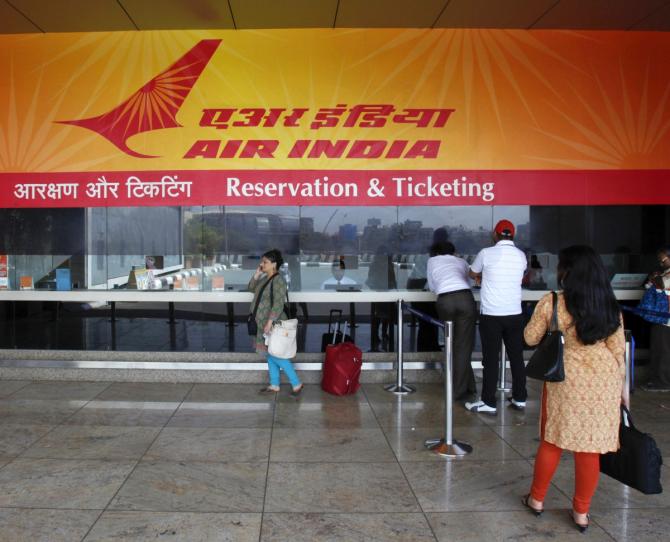 When it comes to the international sector, the airport slots and traffic rights held by Air India will be a key advantage for the Tatas.
"Air India Express has a strong presence in South India and the acquisition will give the Tata Group a large pie in the Kerala-West Asia market. On its medium and long-haul routes Air India operates the Boeing 777 and Boeing 787 aircraft and this brings flexibility in deploying the right aircraft to match demand," Tomar said.
Currently, Air India is the only airline serving the North American market. Both Air India and Vistara operate their Boeing 787 aircraft in Europe.
IndiGo is expected to receive the Airbus A321XLR aircraft from 2023-2024. This aircraft has a range of 4,700 nautical miles and it allows non-stop operations to various destinations in Europe and East Asia.
IndiGo has been open about its ambition to grow its international footprint. CEO Ronojoy Dutta said in June that its Airbus A321 planes can be used to connect cities in the 6-7 hours range.
'It will be tough for the competition to beat us,' Dutta told shareholders in August.
While some industry observers believe the Tatas will carry out schedule changes and network optimisation, Ameya Joshi, founder of the aviation blog Network Thoughts, suggests that the group should not lose sight of expansion.
"The group will have to look at a two-pronged strategy -- getting the house in order to reduce Air India's losses and ensuring international expansion. This way, it will have a head-start over IndiGo on normalisation of international services," Joshi said.
The Tatas are expected to bring a professional management to run Air India.
Improving its on-time performance and a cabin refresh would also help draw more consumers.
"Though Air India has been part of the Star Alliance, it has been unable to derive full advantage from it. A revamped Air India will be able to attract large corporate traffic," said Valerian Ferreira, former personnel director of Air India.
The group, he added, should not rush into a full merger and, instead, could initially drive synergies through contracting, ground handling, inflight catering and other common functions.
"The Tata Group's financial stability and long-term return on investment window should act as the best catalyst for reviving Air India and getting the airline back on its feet," said Mark Martin, CEO, Martin Consulting.
Martin believes that Air India could become a money spinner for the Tata Group and could also drive business opportunities for other group brands such as Starbucks or the Taj Hotels.
Feature Presentation: Rajesh Alva/Rediff.com