The change in schedule will come into effect from May 16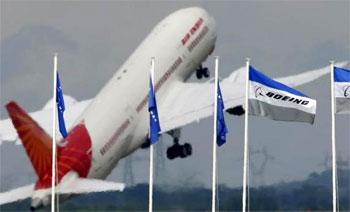 Air India has restructured its daily service to Australia to cut losses.
Instead of the Delhi-Sydney-Melbourne triangular flight, Air India will now fly four times a week to Sydney and thrice to Melbourne.
The change in schedule will come into effect from May 16.
The airline is also exploring new services in Madrid- Barcelona and Copenhagen-Stockholm routes from its Delhi hub, according to sources.
In August 2013, it had launched a daily service connecting Delhi with Sydney and Melbourne in a single trip.
At present, it flies Delhi-Sydney-Melbourne four days a week and Delhi-Melbourne-Sydney thrice a week in a triangular route. The Sydney-Melbourne flight is 90 minutes and Air India is not allowed to sell seats on Australian domestic routes. Most bookings are for the first point in Australia.
The airline has been unable to charge a premium for its final destination in Australia and has suffered loss on the route.
Singapore Airlines is the market leader on the India-Australia route. Air India also faces competition from Malaysia Airlines, Thai Airways, China Southern Airlines, Cathay Pacific and Emirates.