Air India's debt burden is estimated to be more than Rs 50,000 crore, besides huge accumulated losses.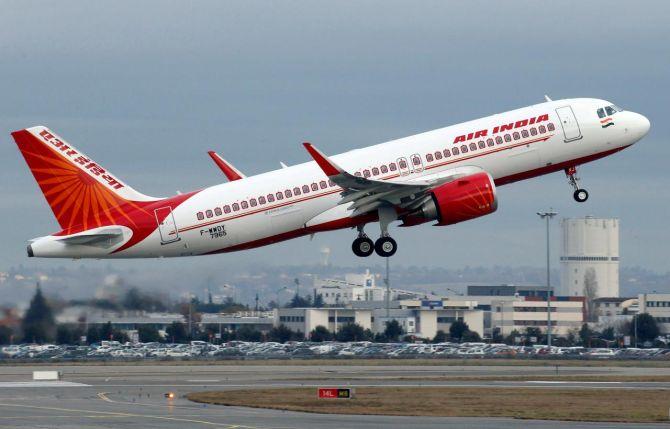 National carrier Air India on Monday sought bids for the sale of 14 properties, through which the debt-laden airline aims to raise Rs 250 crore, a senior airline official said.
The government is looking to bolster the fortunes of the state-run carrier after the proposed strategic stake sale failed to take off in May.
Against this backdrop, efforts are continuing for the sale of the airline's non-core assets.
The properties, spread across Mumbai, Kolkata, Chennai, Bengaluru, Pune, and Amritsar, include commercial and residential land as well as residential flats, according to an advertisement in a business daily.
The last date for participating in the bids is November 1, according to the advertisement.
"We expect to mop up around Rs 2.5 billion from sale of these properties," the official told PTI.
Union minister of state for civil aviation Jayant Sinha, on the other hand, said a revival package of the debt-ridden carrier was at final stages and would be announced soon.
"Please wait for some more time. It is in its final stages and will be known soon. It's a complicated analysis," he said in Kolkata on the side lines of the annual general meeting of the Calcutta Chamber of Commerce.
Air India's debt burden is estimated to be more than Rs 50,000 crore, besides huge accumulated losses.
According to its audited accounts, the airline's total losses stood at Rs 47,145 crore in 2016-17.
The Centre had in 2012 approved monetisation of real estate assets in Air India to the tune of Rs 5,000 crore over the next 10-year period, with an annual target of Rs 500 crore from FY13 onwards.
The government had in May said Air India has mopped up Rs 543 crore from monetisation of its assets in prime locations such as Mumbai and Chennai.
The carrier had also collected Rs 291 crore as lease rentals from its iconic 23-storeyed building, its erstwhile headquarters, at Nariman Point in the city, between FY13 and January 2018, it had said.
Additional inputs from PTI
Photograph: Regis Duvignau/Reuters