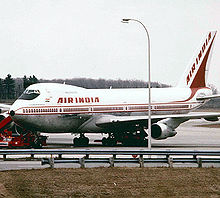 Indian Pilots Guild president Jitendra Awhad has offered to step down from the post if Air India reinstates 101 sacked pilots.

Awhad, an NCP MLA from Maharashtra, has communicated to the civil aviation ministry he is willing to quit to help resolve the impasse between the airline's management and pilots.

Air India pilots have been on strike for 55 days and on hunger strike since last Sunday over the issue of career progression and training on Boeing 787 Dreamliner aircraft. The ministry's tough stance has put the IPG on the back foot.

"I am ready to quit any time. The pilots are ready to withdraw the strike but Civil Aviation Minister Ajit Singh is not willing to take back the sacked pilots," Awhad said.

The Executive Pilots Association, too, tried to broker a negotiation between the two sides but the efforts were futile. Singh gave no assurance on reinstating 10 committee members of the IPG, which resulted in a deadlock.

Prior to the strike, Air India was earning Rs 22 crore (Rs 220 million) daily from international operations.

Now, with a truncated schedule, it is losing both revenue and passengers.

It was carrying about 14,000 passengers on international flights daily before the strike.

The number has come down to around 11,300.

Nearly 20 pilots are on hunger strike in Mumbai and Delhi but the act has failed to resolve matters.

The union has indicated to the airline it would withdraw the strike,
keeping all the other issues in abeyance, if the sacked pilots are reinstated.
"We are ready to keep all issues aside," an IPG member said.
"Our only demand is take us back and recognise our union," he added.
Three pilots were hospitalised on Saturday, the IPG said in a statement.
That was in addition to five pilots hospitalised in the previous two days.
The union sent a memorandum to Prime Minister Manmohan Singh and United Progressive Alliance chief Sonia Gandhi, seeking their intervention.
In its statement on Saturday, the IPG said most of its members came from small towns and their families had invested their savings or taken loans to fund their careers.
"They are the aam aadmi (common man) of this New India. . . They don't own flats worth crores and they don't drive luxury cars. . .," it said.
Singh, on a private visit to London, had earlier said the pilots must withdraw the strike and return to work unconditionally.
Talking to reporters in Mumbai last week, he had made it clear the government's and the airline management's negotiations with the erstwhile Indian Airlines pilots, following their strike last May, could not be used as a precedent.
"Today's situation is different.
"The Cabinet has approved a Rs 30,000-crore (Rs 300-billion) revival plan.
"There was no reason for the pilots to go on strike in peak season.
"Air India's performance had shown improvement. Revenues were up 30 per cent. Aircraft utilisation had improved (when the strike began)," he had said.