A year after Air India failed to join the Star Alliance, the government on Tuesday said it would soon initiate talks with German carrier Lufthansa to adhere to its plan to mentor the national carrier to join the global airline group.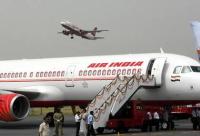 The 27-airline grouping, which is the largest alliance, had in July last year put on hold Air India's integration on grounds that it did not meet the minimum joining requirements as stipulated in the contract signed in 2007. The national carrier had denied this.

"We are going to talk to Lufthansa to adhere to the plan we had to join the alliance. The government gave a lot of facilities to the (German) airline that was mentoring us to join Star Alliance. In the meanwhile Air India also had some problems. But now they are over," Civil Aviation Minister Ajit Singh said at the Economic Editors conference.

"Now we are going to talk to Lufthansa to adhere to the plan we had," he said, adding that Lufthansa got a lot of flights into
India in exchange for mentoring Air India.
Entry into the alliance would give a boost to Air India as it would be able to offer seamless travel to customers, usage of frequent flier points redeemable with any member airline and global connectivity. Star Alliance network offers 21,200 daily flights to 1,356 airports in 193 nations.
Asked whether both Air India and Jet Airways could become members of Star Alliance at the same time, he said, "Yes, they can join together. We are asking them (Lufthansa) to look into those plans again."
After Air India's entry was put on hold, Star Alliance contemplated inducting Jet Airways alone. This had irked the government which had maintained that Air India should be allowed to integrate first.
Asked about delays in approval of Air India's proposal to issue non-convertible debentures (NCDs) worth Rs 7,400 crore (Rs 74 billion), Singh said officials of Finance and Civil Aviation ministries were drafting the NCD document "so as to make it acceptable to the government, the airline and the investors."