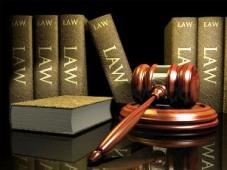 The Supreme Court on Friday issued notice to the Centre and Air India on a plea seeking a CBI/SIT probe into alleged irregularities, including purchase of aircraft for the national carrier and giving up of profit making routes to private airlines, when Praful Patel was Civil Aviation Minister.

A bench of justices H L Dattu and C K Prasad sought response from the government, the national carrier and CBI on a petition filed by an NGO, Centre for Public Interest Litigation, alleging that various decisions taken during the tenure of Patel were meant to benefit private airlines and caused huge loss to Air India.

The NGO, in its petition, has referred to several of Patel's decisions, including the 'massive' purchase of 111 aircraft for national airlines costing about Rs 70,000 crores (Rs 700 billion), taking a large number of planes on lease, giving up profit-making routes and timings in favour of private airlines and the merger of Air India and Indian Airlines.

The NGO approached the apex court challenging a Delhi high court order dismissing its plea into the alleged irregularities.

The high court had refused to pass any order on the NGO's plea for a probe into Air India's fleet expansion programme and its decision to purchase 111 planes at a whopping Rs 67,000 crore (Rs 670 billion),
saying that the Public Accounts Committee of Parliament is already looking into it.
"A responsible committee like PAC is looking into the matter and we are not giving any direction at this stage but expect PAC to look into the matter from all angles. . .," the high court had said.
In its petition before the apex court, the NGO has alleged that the actions and decisions of the then Civil Aviation Minister 'ruined our national carriers, cost the national exchequer tens of thousands of crores and the only beneficiary of the above decisions were foreign aircraft manufacturers, private and foreign airlines'.
"Thus the above actions were clearly made on extraneous considerations and resulted in pecuniary benefits to private companies, which is an offence under the Prevention of Corruption Act".
The NGO has also referred to a CAG report which had stated that the decisions of the Ministry do not 'withstand audit scrutiny' and that the entire exercise was 'a recipe for disaster ab initio' and 'should have raised alarm signals in the government'.