Private sector investment is likely to improve mildly in H2 of FY17, even though signs from investment data are not encouraging.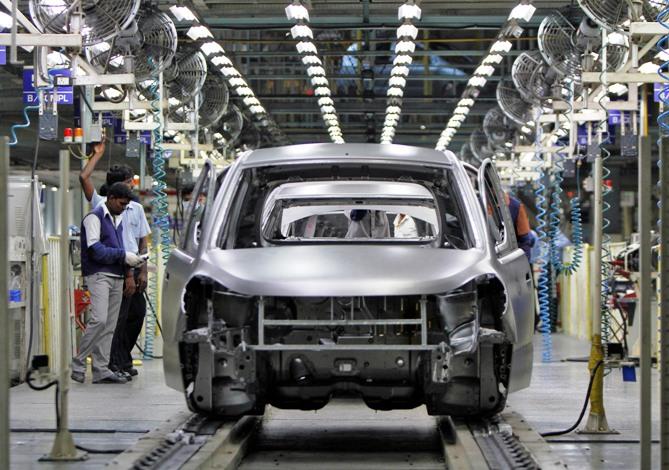 British lender Standard Chartered on Tuesday said even though investments resumed in the December quarter, driven by a one-off increase in private-sector investment following resumption of some stalled projects, the investment cycle is likely to slow in the March quarter.
However, the report written by its economists Saurav Anand and Anubhuti Sahay, said the investment cycle is likely to improve gradually in next fiscal year as the spike in Q3 was primarily driven by the telecom sector.
"Incremental investments, which track projects under implementation across all sectors, improved in Q3 due to a one-off increase in private sector investment," they said citing CMIE data.
They noted that the four-quarter moving average of incremental projects under implementation rose to Rs 1.7 trillion in Q3 from Rs 1.4 trillion in Q2, giving an impetus to the overall investment cycle.
But this was mostly because of just one investment into the telecom space worth around Rs 1 trillion by Reliance Jio. The report did not name Jio, though.
But the report said the spurt in Q3 is not sustainable. "We expect investment to slow in Q4, as private sector investment on the same scale is unlikely and the government is likely to trim capex to meet its FY16 fiscal deficit target. Stalled projects increased for the second consecutive quarter, albeit at a gradual pace," they said.
Noting that now such large investment is on the way, they said, "We expect incremental projects under implementation to moderate in Q4 once the effects of this one-off investment fade. Private investment on a similar scale looks unlikely in other sectors, which face headwinds from high corporate leverage, a weak banking sector, and excess capacity in some sectors."
There are still Rs 10.8 trillion worth of projects stalled, posing a major headwind to investment revival.
Stalled projects rose again in Q3 after declining since end-2012. With an additional Rs 20,000 crore (Rs 200 billion) worth of projects stalled in Q3 (as against Rs 1.1 trillion in Q2), the total stock of stalled projects rose to an all-time high of Rs 10.8 trillion.
"We, however, expect the investment cycle to improve in FY17, especially in the second half led by private sector, coupled with fresh government capital expenditure," they said.
However, they are quick to warn that "the pace of investment is likely to be slower than in FY16 as the government balances the competing objectives of narrowing the fiscal deficit, raising salaries for public-sector employees, and increasing capex to support the nascent investment recovery."

Private sector investment is likely to improve mildly in H2 of FY17, even though signs from investment data are not encouraging.
The report attributed the increase in investments in the December quarter to the uptrend in incremental projects under implementation. In Q2, there was a temporary dip.
The government has been the main driver of the investment recovery since mid-2014, with a focus on roads, railways and energy. Stalled projects rose for a second successive quarter, but at a slower pace.
They also noted that the increase in Q3 was concentrated primarily in government-led power projects. In contrast, private sector drove the increase in Q2. Still, 80 per cent of the stalled projects are in the private sector.
Similarly, new investment announcements also slowed in Q3, pulling down the four-quarter moving average to Rs 2 trillion from Rs 2.8 trillion in Q2.
The slowdown was led by the private sector, which announced a lower value of projects in Q3. The government sector also announced fewer projects during the quarter. A continuation of this trend would point to a slowdown in project under implementation given the positive correlation between implementation and new project announcements.
States have invested mostly in irrigation and electricity, taking their investments to Rs 1.8 trillion in the first nine months of FY16, exceeding FY15 full-year investment of Rs 1.5 trillion. But the surge was mostly in Q1 and was driven by just Telangana and Gujarat.