India's exports are estimated to have remained at around $312 billion in 2013, while the final figures for 2014 could be around this figure only.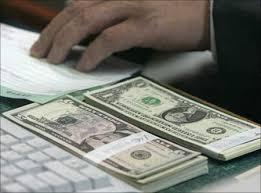 Pinning hopes on dividends from 'Make in India' campaign and a conducive business environment, India expects a promising year ahead for its exports and improve on its estimated $300-billion plus tally in 2014.
However, it would be the revival in global economy that would matter the most for the shipments leaving Indian shores, said the government officials and exporters while striking a note of caution for 2015.
This cautious optimism follows a subdued performance on exports front for several years now, largely because of a fragile global economic situation.
"The year 2015 will be a promising year. We are hoping that whatever measures we have put in place (this year) for ease of doing business, trade facilitation and initiatives in the area of boosting manufacturing, those should show sustained growth in exports in 2015," Commerce Secretary Rajeev Kher told PTI.
However, the global environment is still not conducive for trade as big markets like the EU are not doing well, he added.
India's exports are estimated to have remained at around $312 billion in 2013, while the final figures for 2014 could be around this figure only.
The overall exports during the first ten months of calendar year 2014 stood at about $270 billion.
Exporters, as also the Commerce Ministry, are keeping their fingers crossed on account of tepid situation in markets like the European Union, Japan, Russia and Middle East, which account for over 20 per cent of the total Indian exports.
The country's monthly merchandise shipments have so far shown a mixed trend this year -- from a robust growth of 12.4 per cent in May to entering into negative territory in October.
According to Kher, Indian exporters will have to focus more on standards, services sector and enhancing their product competitiveness in the global market.
Exporters body Federation of Indian Export Organisations also said that 'there cannot be a drastic increase in exports growth next year', given the global demand economic situation.
"We are keeping our fingers crossed. Situation is getting worse in EU, Japan and Russia. Decline in oil prices are adding further woes for us," FIEO president Rafeeq Ahmed said.
Besides the global economic scenario, the exporters are also concerned about delay in the announcement of the country's new Foreign Trade Policy.
"Timely release of the FTP would help exporters in finalising their deals. Government should announce fiscal and non-fiscal incentives for exporters soon," Ahmed said.
India's exports in last three years have been hovering about $300 billion.
Falling short of the $325 billion target, India's exports in 2013-14 stood at $312.35 billion.
The figures for 2012-13 were $300.4 billion, after $307 billion in 2011-12.
Special economic zones, which contribute about 23 per cent of the country's total exports, too are facing problems and the developers are demanding to roll back minimum alternative tax and dividend distribution tax to revive investors sentiment for these zones.
To boost manufacturing, the government has launched 'Make in India' campaign. It aims at attracting global investments and put thrust on 25 major sectors, including automobile, textiles and chemicals.
The government has fixed an export target of $340 billion for the current fiscal, ending March 31, 2015, but high gold imports have pushed the country's trade deficit higher and it touched $83.75 billion during April-October 2014.
Gold imports surged by nearly four-fold to $4.17 billion in October to meet the festival season demand.
Besides, top exporting sectors showed a decline in export figures during October.
These include engineering (-9.18 per cent), pharma (-8.33 per cent), gems and jewellery (-2.25 per cent), cotton yarn/fabrics (-13.84 per cent) and petroleum products (-0.16 per cent).
A widening trade gap also directly impacts the current account deficit and the rupee.
The CAD widened to 2.1 per cent due to rising gold imports in the second quarter of this fiscal, up from 1.2 per cent a year-ago.
The rupee touched an over 10-month low of 62.33 earlier this month.
Representative image. Photograph: Reuters