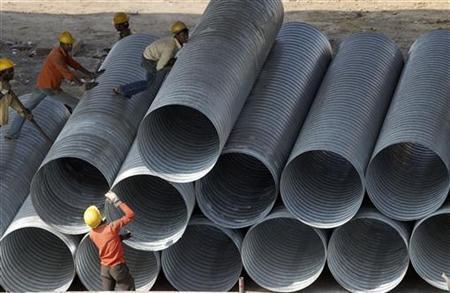 The government was hopeful the disinvestment momentum, which took off with the Steel Authority of India Ltd (SAIL) offer-for-sale (OFS) on Friday, would continue for the rest of the year, a senior finance ministry official said.
"We were encouraged by retail participation," said the official, who did not wish to be named.
The OFS for dilution of a five per cent stake in SAIL was oversubscribed by over two times; the quota for retail investors was exceed by nearly three times.
The government's proceeds from the stake sale were to the tune of Rs 1,715 crore (Rs 17.15 billion).
"There are several other PSUs (public sector undertakings) in which we are looking to pare our stake. The companies have to meet the minimum public shareholding norms (of 25 per cent) prescribed by Sebi (the Securities and Exchange Board of India) over the next two-and-a-half years.
We are very conscious of not bunching up our stake sales," the official said.
The government has set an ambitious target of raising Rs 58,425 crore (Rs 584.25 billion) through disinvestment this financaial year.
The plan is to offload stakes in a number of PSUs, such as Coal India, Oil and Natural Gas Corp, NHPC, Power Finance Corp, Rural Electrification Corp and Container Corp, besides sale of residual stake in Hindustan Zinc and Bharat Aluminium Company.
In a year when the tax department is expected to fall short of its revenue target, for Finance Minister Arun Jaitley's tight fiscal deficit target of 4.1 per cent of gross domestic product to be met, it is imperative that the proceeds from disinvestment, spectrum sales and special dividend are exceeded.