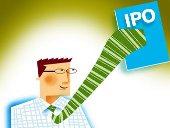 Emboldened by the success of MakeMyTrip Ltd's listing on Nasdaq, the US exchange, Yatra.com, one of MMYT's major competitors, may also go the public offer way.
A senior official from Yatra.com said, "Yes, we are definitely looking at the possibility of an IPO and subsequent listing, some time early next year.
"If we do, then such a step would be purely for expanding the Yatra.com business and market. However, a final decision is yet to be taken and the size of the IPO and other details are yet to be worked out." 
Industry sources peg the IPO figure at $50-80 million (Rs 230-370 crore).
Yatra.com has a market share of about 30 per cent, while about 48 per cent of the $1 billion (Rs 4,600 crore) in online travel reservations made in India last year were booked through MMYT.
To expand faster, online travel companies need more capital than they can get from private equity companies.
Listing the company provides the opportunity to raise the required capital quickly.
The official declined to comment on whether the company would be listed in India or abroad. "We don't need funds currently and are very happy with our existing cash flow.
"However, when we do go for an IPO, it will be for a substantially big amount, as we currently have enough funds to take care of pressing needs."