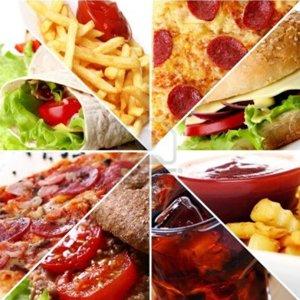 With the line between food and drug blurring, the queue of such products and supplements waiting for approval is growing rapidly, a senior official at FSSAI says
Even as the Maggi noodle contamination issue has reached the courts, the next round of regulatory alarm might hit manufacturers of health supplements, special dietary foods, nutraceutical products and energy drinks.
With the lines between food and medicine blurring, a senior official at the Food Safety and Standards Authority of India said the queue of special dietary products and supplements waiting for approval was growing rapidly.
It is learnt the regulator is watching the space for action, especially as demand for quick-fix dietary solutions is on the rise because of changing lifestyles.
The category is expected to cross Rs 38,400 crore (Rs 384 billion) by 2020, from a little over $2 billion now, according to analysts.
Many of these products do not meet the norms under the Food Safety Act, as they contain drugs or ayurveda contents listed in the Drugs & Cosmetics Act, the official said.
"However, to avoid rigorous scrutiny of drug approval, many pharmaceutical companies prefer to take the food route," he pointed out.
Estimates suggest around 65 per cent of the product approval applications are for health supplements, nutraceuticals and special dietary products, against only 35 per cent of proprietary items.
On the trend that a large number of drug companies are seeking to enter the food supplement category, Indian Pharmaceutical Alliance Secretary General D G Shah said, "This is diversification, as part of a business strategy".
Asked about a large number of such applications getting rejected, Shah pointed at the need for clearer definition of standards and wider dissemination of both standards and processes.
He also sought clarity on the role and function of the regulator, as well as the appellate mechanism.
In the first four months of 2015, at least 75 of the 234 food products approved by FSSAI are either food supplements, special dietary items or nutraceuticals.
The number of rejections is higher.
Almost every second product rejected by the regulator till April 30 belonged to the special dietary and supplements family -- close to 100 of a total rejection of 217 products.
The proportion of closed files, where satisfactory replies were not given by the companies, is also high in this category, officials said.
Among the companies whose products in the supplements and special dietary segment were rejected in the first four months of this year are Swiss Garnier Lifesciences, Forever Living Imports, Zydus Wellness, British Biologicals, Umang Pharmatech, Body Wellness, Lamar Natural, Herbalife International, Oriflame, Saar Biotech and Sami Labs, according to the list provided by FSSAI.
The products turned down include capsules, vitamins and anti-oxidants named Superactive Complete Man, Hangover In Control, Partyhard, Reviver and Sway Tablets, beside sugar-free herbvia pellets, vitamin supplements with iron, essential minerals, etc.
The approved list in this genre includes many products with the prefixes 'nutri' and 'fortified'. Piramal Healthcare, Biocon, Oriflame, Umang Pharmatech, Nestle India and Amway are among the companies whose special dietary products were approved this year so far. Nutritive Omega Drink, Runner Energy Drink, Nestle Tablet, Vitamin and Mineral Pre-mixes and Coenzyme Q10 are among the names cleared for licensing.
According to the food safety regulations, special dietary products should not include drugs and ayurveda/sidha and unani products as defined in the Drugs & Cosmetics Act.
Also they should not claim to cure or mitigate any specific disease, disorder or condition, other than mentioning a health benefit as permitted under the Food Safety Act.
The Act, while permitting certain special dietary powders, granules, tablets and capsules, has laid down many conditions and restrictions on the products.
It also asks for documentary data spanning many years for all ingredients, not used in traditional food.
Among other reasons, handling special dietary product applications is a challenge for the regulator because of the resource and infrastructure crunch that FSSAI, which came into being in 2011, faces.
This category needs special scrutiny because of the nature of the products and their implications on human health.
Many states do not have adequate testing laboratories, confirmed an official.
That's one reason why the regulator announced a nationwide recall of Maggi noodles even before all states could send the results of their sample tests.
The time taken for food product approval is three to four months now, down from years till recently.
A reason why many companies eyeing the special dietary market are eager to turn to FSSAI, rather than the drug regulator, where the processes are much more cumbersome.
UNDER THE SCANNER
Special dietary sector includes manufacturers of health supplements, special dietary foods, nutraceutical products and energy drinks
Many of these products do not meet the norms under the Food Safety Act, as they contain drugs or contents listed in Drugs & Cosmetics Act
The category is expected to cross $6 billion by 2020, from a little over $2 billion now
In the first four months of 2015, at least 75 of 234 food products approved by the food safety regulator are either food supplements, special dietary items or nutraceuticals
The image is used for representational purpose only