The 2023 edition of the Indian Premier League (IPL) will see Disney-Star and Viacom18 competing to sell their ad space with an eye on the estimated Rs 4,000-crore advertising money.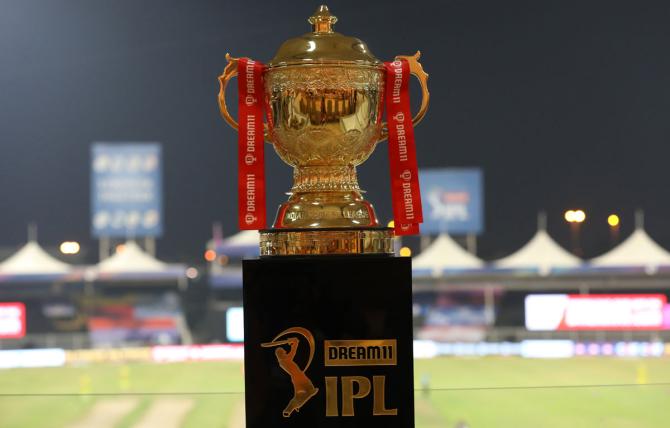 Disney-Star had bagged the television rights at last year's IPL media rights auction for Rs 23,575 crore, while Viacom18 had taken home the digital rights for Rs 23,491 crore.
This was for the 2023-2027 media cycle.
While the sale of IPL media rights was a windfall for the Board of Control for Cricket in India (BCCI), the two broadcasters, say ad and media industry experts, will not have it easy when selling advertising inventory. The challenges are already beginning to show.
"For one, the IPL this year is happening when there is an advertising slowdown," says Anita Nayyar, a media agency veteran, who is now chief operating officer, media, branding and communication at Patanjali Ayurved.
"Start-ups and new-economy companies, who drove ad spends on high-impact properties such as IPL earlier, are scaling down spends due to a funding winter.
Also, two broadcasters chasing the same ad pie on IPL could be counterproductive. Advertisers will be wary," she says.
Amit Wadhwa, chief executive officer at Dentsu Creative India, says he does see some cautiousness in the domestic advertising market.
"Globally there are fears of a recession.
"So MNCs are erring on the side of caution when it comes to spending on advertising in respective markets, though India, I think, would still be better off versus some of the other international markets, such as the US and Europe, where slowdown concerns are strong.
"The funding tap for start-ups is also weak at the moment, so that universe will not be as visible as it was earlier," he says.
Disney-Star has pegged its television ad rates at around Rs 16-18 lakh per 10 seconds for the IPL this year, which is around 15-20 per cent higher than the Rs 14-15 lakh per 10 seconds it charged last year, say media planners and buyers, who've had initial conversations with the broadcaster.
Viacom18, on the other hand, is going with a cost per thousand impressions or cost per mille (CPM) of around Rs 180-200 for digital ads, which is lower than the Rs 220-250 CPM charged by Disney+ Hotstar last year for digital ads during the IPL, say media experts.
The buzz that Viacom18 may stream the IPL for free this year on its JioCinema app to increase digital viewership is also getting stronger.
The broadcaster is discussing the idea with media agencies to understand the appetite of advertisers for something like this, it is reliably learnt.
At the same time, executives in the know say that Viacom18 is evaluating a few options, including offering the first 10-15 minutes of a match for free and then going behind a paywall, offering regional feeds for free, or bundling IPL for free with its Jio telecom subscription plans.
Rival Hotstar had used some of these strategies in the initial years after it bagged the IPL streaming rights for the 2018-2022 media cycle, say experts.
Notably, the first ten minutes of an IPL match were free on Hotstar before the telecast was put behind a paywall.
The broadcaster also had tie-ups with telecom firms such as Jio and Airtel to make the IPL available for free to their subscribers.
"I am waiting to see how the two players involved with IPL broadcasting (Disney-Star and Viacom18) will engage with consumers on TV and digital," says Amin Lakhani, chief executive officer, Mindshare, South Asia.
"This year would be interesting to see from that lens.
"As far as the concerns around monetisation go, I think they have been factored in," he says.
According to industry experts, start-ups and internet companies contributed around 13-15 per cent of advertising expenditure (adex) in India in 2021, from 9 per cent the previous year, led by a boom in digital adoption and consumption due to the Covid-19 pandemic.
This optimism was visible in the first half of last year, when the IPL 2022 saw a record 60 start-ups and internet firms associating as team partners or sponsors on TV, digital and on-ground, said media planners and buyers.
This year, the number of such sponsors and partners during IPL could come down substantially, say experts, with the overall contribution of spends from the start-up and internet universe to total domestic adex estimated at around 4-5 per cent from around 7-8 per cent at the end of 2022.