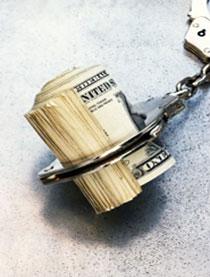 Bharatiya Janata Party leader L K Advani on Thursday dared the United Progressive Alliance to make public names of 700 Indians who had stashed their money in a multi-national bank in Geneva and wanted to know what the governments' compulsion was in 'protecting' them.

"What is the government's compulsion, I wish to question. Is it right that the government is not declaring the names of the Indians having black money, because they are Congress supporters?

"Is that why it is not making the names public? The government wants to save them," he said addressing a public meeting in Satara in the course of his anti-corruption yatra.

He said the Prime Minister and Finance Minister have often talked about compulsions of certain
agreements coming in the way of making public the names of those Indians who had their black money stashed in Swiss banks and other tax havens.
The Bharatiya Janata Party leader asked, "If the United States has not made any such agreements, nor have Germany and France, what is our compulsion?"
Advani said the BJP will force the government to make the names public and will demand a status report or a White Paper on the steps the government has taken to bring back the blackmoney from foreign banks and tax havens.
He said, "We will press he government to make public the names of Indians who have their blackmoney in swiss banks and what is the amount."
Reports had it that the Centre recently received information about 700 Indians having black money in secret accounts with a multi-national bank in Geneva.
© Copyright 2022 PTI. All rights reserved. Republication or redistribution of PTI content, including by framing or similar means, is expressly prohibited without the prior written consent.