Värde currently manages about $14 billion globally, and has invested nearly $500 million in India in the past five years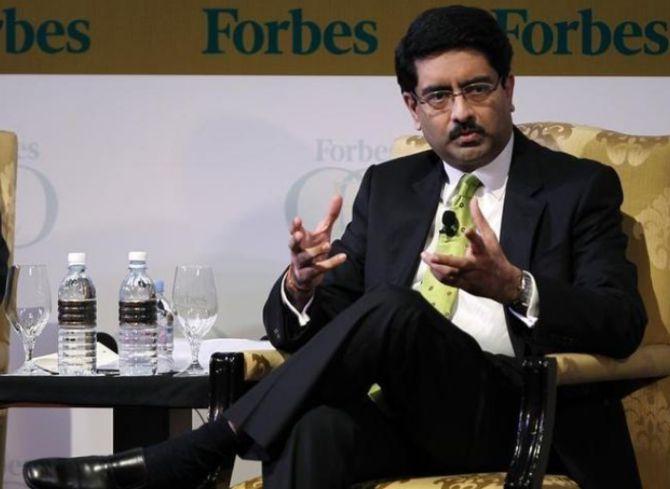 Aditya Birla Group and US investment firm Värde Partners on Wednesday announced an exclusive joint venture partnership to invest as much as $1 billion (about Rs 70 billion) in stressed assets in India.
In a statement, Aditya Birla Capital (ABCL) and Värde Partners said both parties would evaluate investments across sectors, focusing on the acquisition, restructuring and resolution of non-performing assets (NPAs) as well as special situations financings.
Given the current landscape and further prospects in asset reconstruction in India, ABCL and Värde believe there is an attractive pipeline for strong capital deployment opportunities over the next several years, it said.
Group insiders said the JV might look at assets that would require investments of up to $100 million.
With the announcement, the Birla group has joined a growing club of Indian conglomerates that are investing in stressed assets.
Tata Power has a joint venture with ICICI Bank to buy stressed power assets, which made its debut on Wednesday by picking up the Jaypee group's Prayagraj Power.
The Piramal group's JV with Bain Capital is currently in the race to acquire Binani Cement and is competing with Aditya Birla Group's UltraTech to acquire the asset.
JSW Steel has also tied up with Aion Capital to take over distressed assets in India, but has had limited success so far. London-based Liberty House is in the race to pick up three key assets in India, including Amtek Auto, which were put on the block by lenders after the companies defaulted on bank loans.
Edelweiss ARC has a sizeable portfolio after it entered the sector a few years ago.
Indian banks have over $210 billion (Rs 14.7 trillion) of toxic assets on their books and are sending defaulting companies to the National Company Law Tribunal (NCLT) for debt resolution under the Insolvency and Bankruptcy Code, 2016.
So far, banks have had limited success in auctioning these projects, but with more clarity emerging, several projects will be up for grabs at an attractive valuation in the coming months.
After a deadline set by the Reserve Bank of India in February expired on Monday, banks are expected to send 30 power projects to the NCLT for debt resolution, adding to the list of over 30 large loan accounts that are with the NCLT.
And this number is only expected to grow in the coming months.
Ajay Srinivasan, chief executive of Aditya Birla Capital, said: "The ARC business is a strong addition to the businesses we already have at ABCL.
"We see a large opportunity in the distressed space, especially in the mid-corporate segment.
"One of the things that we bring to the table as a group is that we understand how to run many businesses.
"Thus, our decision to enter into a joint venture with Värde Partners, who bring restructuring expertise to augment our core strength."
Ilfryn Carstairs, co-CIO of Värde Partners, said, "We see India as a core market for Värde and a critical part of our long-term strategy in Asia. We are particularly excited to partner with an organisation with the quality reputation and established relationships of ABCL to address what we believe will be a very large, multi-year opportunity.
"Värde's deep, global restructuring expertise developed over the firm's 25-year history will be complemented by Aditya Birla's strong team and experience in Indian credit and asset markets."
Värde currently manages about $14 billion globally, and has invested nearly $500 million in India in the past five years across corporate stressed, distressed, special situations and lending assets.
Värde expects to open its fifth Asia office in Mumbai later this year, subject to regulatory approvals.
Photograph: Bazuki Muhammad/Reuters