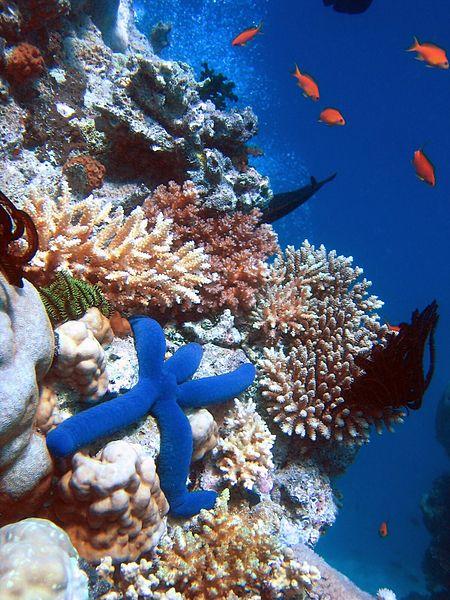 Australia's green political party on Wednesday warned the government for approving Adani group's plan to expand a major coal port on the fragile Great Barrier Reef coast, saying it will hasten the death of the natural wonder, a World Heritage site.
Australian Greens claims construction of the coal port near Bowen will affect the Reef. "The Great Barrier Reef is dying and (Prime Minister) Tony Abbott is hastening its death," Greens leader Christine Milne told reporters.
"(Abbott) has made it clear that industrialising the reef, giving approvals to coal mines and gas facilities for his big business mates, is a much greater priority for him than protecting the reef and the 63,000 jobs that depend on it," she said.
According to media reports in Melbourne, the Environment Minister Greg Hunt yesterday gave the green signal to Abbot Point coal terminal expansion at Bowen in north Queensland, subject to what he labelled as "some of the strictest conditions in Australian history".
He approved for three million cubic metres of dredge spoil to be dumped offshore in the Great Barrier Marine Park, 24 kilometres northeast off Abbot Point, besides approving construction of India's Adani-owned terminal 0 at Abbot Point.
The Abbot Point approval was an environmentally disastrous decision which threatens the reef, the world's climate and Queensland's economic stability as climate change impacts, Queensland Greens Senator Larissa Waters said.
"The Abbott government is doing exactly what the World Heritage Committee told us not to do," she said. "The coal to be mined from the GalileeBasin and exported through Abbot Point each year will create more carbon dioxide emissions a year than produced by both Denmark and Portugal combined," Waters said.
She said she will demand that the project be raised in the Senate as a matter of public importance. Hunt denied his approval of the contentious project will pose any threat to the reef's World Heritage status.
"We have had the Queensland Ports Strategy minimise quite dramatically the footprint of the ports, which was considered as a fundamental issue for UNESCO. "We've put in place strategic assessments for the world heritage area and for the reef," he said.
Hunt said he has also advised the Queensland government of new plans designed to protect the long-term future of the barrier reef. Millions of cubic metres of spoil must be dredged and dumped near the reef for the coal port to be constructed.
The Great Barrier Reef is the world's largest coral reef system - composed of over 2,900 individual reefs and 900 islands stretching for over 2,600 kilometres over an area of nearly 344,400 square kilometres. The reef is located in the Coral Sea, off the coast of Queensland, Australia.