Power sector companies have welcomed the Central Electricity Regulatory Commission's (CERC) order that a compensation package be provided to Adani Power for its coal-based power project in Mundra, Gujarat.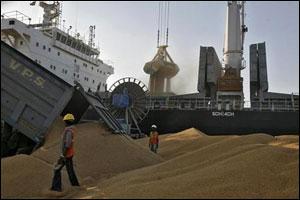 On Wednesday, CERC said Adani's power purchase agreements with Gujarat and Haryana would be maintained and there was no case for a 'force majeure' and a change in law. Adani Power had approached CERC after its customers in Gujarat and Haryana refused to pay higher rates for electricity generated from the company's coal-based plant in Gujarat. The company said it was forced to raise power rates due to scarcity of domestic coal and a rise in the price of imported coal.
Ashok Khurana, director general, Association of Power Producers, said CERC had settled a key issue - tariffs, under Section 63 of the Electricity Act, 2003, could be reviewed in case certain events beyond the control of generators had a significant impact on the cost of the power produced.
This would impact tariff calculations for Tata's Mudra ultra mega power project (UMPP) and Reliance Power's Sasan and Krishnapatnam UMPPs, as well as all projects bid under case-I bidding. Coal India, too, is unable to meet its obligation and deficit coal is being procured at high costs. If the same principles were followed, installed capacity of 20,000 Mw would benefit.
"Basically, even in the absence of a price escalation clause in the power purchase agreement (PPA), under adverse circumstances, you cannot deny an increase in the tariff, in case the projects are commercially unviable otherwise. Even if the circumstances change and the tariff has to be cut, this can be done. In a sense, what CERC is saying is that if there is a change in circumstances that is beyond the control of developers, its impact, positive or negative, has to be factored in the tariff agreed," Khurana said.
A Tata Power spokesperson said, "We acknowledge this order opens up an opportunity for the sector to use its imported coal-based assets effectively and competitively and contribute to the national economy. It unlocks value in several under-utilised or abandoned proposals, which would now contribute to the burgeoning power demand."
Jayant Deo, former member, Maharashtra Electricity Regulatory Commission, welcomed CERC's order. "During the last three years (2010-2012), 40,000-Mw capacity has been added. Of this, only 6,000 Mw of incremental capacity is used for meeting the peak demand. This is possibly due to non-dispatch of power that results from non-remunerative tariffs, which don't consider cost escalations beyond the control of developers. CERC's compensatory tariff would help developers maintain the supply, without affecting its financials substantially. At the same time, it would help consumers avoid expensive power generated from diesel-based power units," he said.
Harry Dhaul, director general, Independent Power producers Association of India, said CERC's compensatory tariff formula was a positive approach to a very complex and difficult problem. "CERC's formula is crucial. On one side, there is contract sanctity; on the other, one would like to avoid wasting huge resources, financial and otherwise, locked up in such projects," he said.
Power sector consultant Arun Srivastava said CERC had maintained the sanctity of the contract signed, without any ambiguity. "However, outside the contract, CERC has given a suggestion for compensatory tariff to be considered by a committee of independent financial analysts, imminent bankers, power secretaries of Gujarat and Haryana and the Adani Power chairman. This is not the last word on the matter, as procurers have a right to challenge CERC's observation in an appellate tribunal, according to the Electricity Act, 2003," he said.