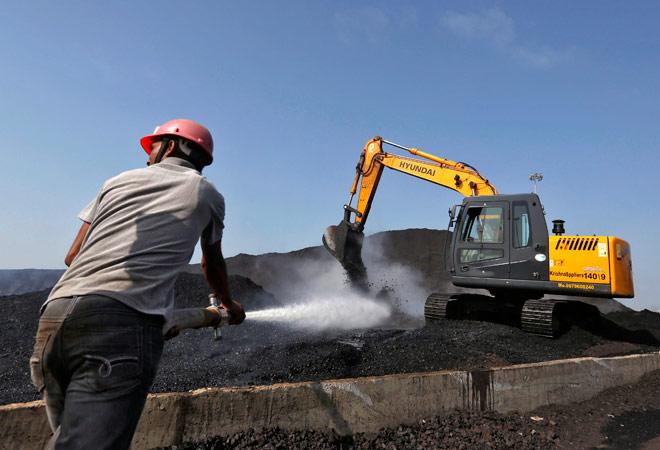 Queensland's new state government on Wednesday cleared plans by two Indian companies to expand a port for coal projects that are opposed by green groups worried about pollution and damage to the Great Barrier Reef.
The approval, supporting separate mining projects planned by Indian conglomerates Adani Enterprises and GVK, came as a surprise.
The new Labor government had been seen as less supportive of the coal industry than its predecessor conservative government.
The previous government, toppled in January in a stunning election outcome, had proposed spending taxpayers' money to help fund the Abbot Point port expansion and a rail line for Adani's Carmichael project in the untapped GalileeBasin.
The port expansion was to have involved dumping 3 million cubic metres of soil dredged at the port of Abbot Point into the sea about 25 km (15 miles) from the Great Barrier Reef.
However, the Australian government moved earlier this year to ban all dredge dumping in the Great Barrier ReefMarinePark amid concern that UNESCO's World Heritage Committee may label the reef "in danger" this year. The government said all Abbot Point dredge spoil should be dumped on land.
An alternative land dumping proposal near wetlands was rejected by the new Labor government. Instead it has approved plans to dump the dredge spoil at the port itself, on a site slated for another coal terminal that has been shelved.
"I've always said I support the responsible and sustainable development of the GalileeBasin and Abbot Point, and the agreement we've reached demonstrates that," Queensland Premier Annastacia Palaszczuk said in a statement.
Adani said the state government would seek approval soon from the federal government for the new dredge dumping plan.
"I welcome today's announcement because it demonstrates the priority the government has placed from the outset on ensuring economic development proceeds in Queensland subject to robust environmental standards," Adani Australia CEO Jeyakumar Janakaraj said in a statement.
Adani's Carmichael project is more advanced in the planning process than rival GVK's Alpha project. Adani is hoping to reach a final investment decision on its project later this year.
State development minister Anthony Lynham said the government would do everything it could, short of providing funding, to promote the GalileeBasin projects, including pushing for federal environmental approval for the new dredge dumping plan within the next four months.
"It's vital to Queensland. It's 4,000 jobs just from the two mines - the Adani mine and the GVK mine," Lynham told Reuters in an interview by phone.
(Reporting by Sonali Paul)