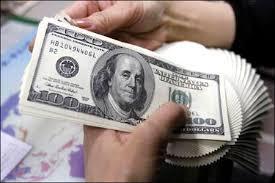 Even as it expressed concern over the general adverse balance of trade position, the government on Monday said it is committed to enhancing trade engagement by diversifying to markets in Africa, ASEAN and Latin America which offer immense opportunities.
"Our trade balance is not really in favour. Simply put, we seem to be importing a lot more than we export," Commerce & Industry Minister Nirmala Sitharaman said.
The minister was in New Delhi to unveil the Indian Trade Portal, aimed at providing MFN and preferential tariff rules, rules of origin and identifying technical barriers to trade faced by exporters, on a single platform for ease of doing business.
Trade is now governed by the rules agreed upon under the World Trade Organization under which members are required to accord the Most Favoured Nation status to each other which translates into the privilege of paying similar tariffs, she said.
The minister said she has identified exports as one of the most important sectors to boost the country's economy, while urging exporters and importers to make best use of the website.
She said they could give continuous feedback for further improvement and additional details that they may need.
"For 2013-14 our trade total was $314.40 billion while we have set for ourselves for 2014-15 a $340 billion target.
"We need to have a lot more information to be shared among our exporters for them to handle the market better".
"We seem to be sharing only 1.7 per cent of all exports that took place in the international trade putting us at the 19th place.
"Considering the size of our country, the potential that it has, 1.7 per cent is just nothing of the total exports which happen," Sitharaman said.
The minister suggested that the portal should attract non-exporting manufacturers to draw them towards the export market.
"The Indian Trade Portal will make available important data for use of exporters & importers at one place, in a user friendly manner and this will contribute to ease of doing business for trade & industry.
"Consequently the portal facilitates our exports and will also help our exporters to utilise the FTAs," Sitharaman said.
As per the current rankings, India is the 19th largest exporter with a share of 1.7 per cent and 12th largest importer with a share of 2.5 per cent of world merchandise trade.
Commerce Secretary Rajeev Kher highlighted the need for better utilisation of India's free trade agreements and said studies have shown that these were not detrimental to overall trade.
"It is also important that we utilise our FTAs in a significant manner.
"In our exercise in the past 2-3 years, we have clearly seen that the industry has perceived FTAs to be some sort of villain".
"In detailed analysis that we have done on the subject we have clearly found that it is not the case.
"The case in fact is that we have not utilised these FTAs enough to be able to criticise them or to appreciate them," Kher said.