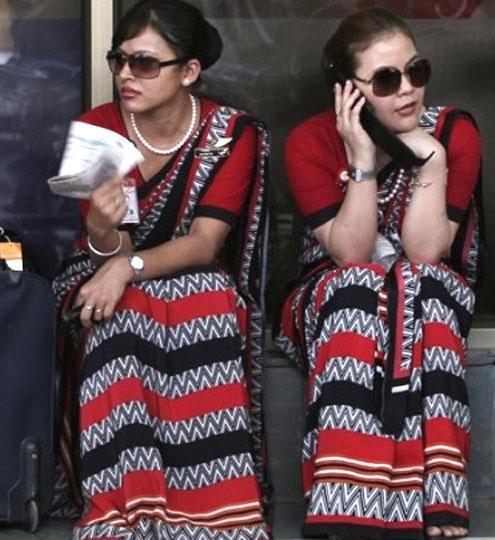 State-owned Airports Authority of India (AAI) and national helicopter company Pawan Hans will be listed on the stock exchanges to improve transparency and efficiency, Civil Aviation Minister Ashok Gajapathi Raju said on Monday.
The Minister also said that privatisation of national carrier Air India will not happen immediately, but cannot be ruled out in future and there have been suggestions from various quarters in this regard.
Proposals for listing of AAI and Pawan Hans have been made in the Draft Civil Aviation Policy, released by Raju.
Raju said that an expert committee will be constituted to develop the future roadmap for Air India.
"It is essential to ensure that the national carrier achieves its full potential," the Minister said, while adding that a Mission Mode project will also be set up to ensure that all organisations under the Ministry are competitive in terms of cost and efficiency. "
AAI will be corporatised followed by its listing on the stock exchanges to improve efficiency and transparency," Raju said, adding that listing of Pawan Hans would also be undertaken with the same objective.
AAI, a Miniratna Public Sector Enterprise, manages 125 airports across the country, including 11 International, 81 domestic and eight Customs Airports. It also manages 25 Civil Enclaves at Defence Airfields.
It has entered into Joint Ventures at Mumbai, Delhi, Hyderabad, Bengaluru and Nagpur Airports to upgrade them.
AAI also provides Air Traffic Management Services over entire Indian Air Space and adjoining oceanic areas with ground installations at airports and other locations.
Pawan Hans Ltd was incorporated in 1985 and presently its shareholding comprises 51 per cent with the Government of India and 49 per cent with state-run ONGC.
It was incorporated with the primary objective of providing helicopter support services to the oil sector for its off-shore exploration operations, services in remote and hilly areas and charter services for promotion of tourism.
Over the years, it has grown into one of Asia's largest helicopter company and has a fleet of 47 helicopters.