Its association with India is over 70 years old and spans both civil and military aviation.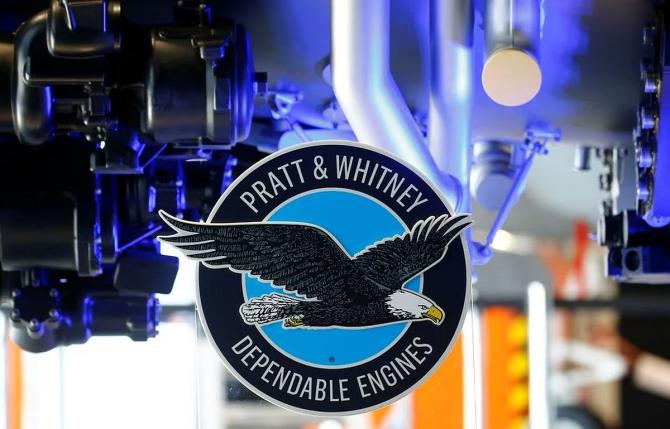 The Douglas DC-3 transport aircraft used by the air force beginning the 1940s and the iconic Boeing 747 aircraft flown by Air India, both had Pratt & Whitney (P&W) engines.
The Indian Air Force's present-day, heavy-lift C-17 Globemaster III and the yet-to-be-inducted C-295 planes, too, have P&W power plants.
P&W engines have over the years shaped the fortunes and future of airlines and militaries around the world.
But now the US-headquartered engine manufacturer is facing turbulence.
No-frills airline Go First has blamed P&W for its insolvency.
In Europe, Swiss International Airlines has grounded a third of its Airbus A220 aircraft owing to engine issues.
Carriers in Africa are collaborating to mitigate the challenges caused by engine defects.
"Pratt & Whitney has been a cornerstone of the global propulsion industry for decades and has powered a range of civilian and military aircraft. In recent years, it has focused on engines for narrow-body aircraft, specifically the A320 family," said Greg Waldron, Asia managing editor of FlightGlobal, an aviation news portal.
"Supply chain challenges are an issue for the entire industry, but the extreme engineering and exquisite materials used in modern jet engines make them particularly vulnerable to hiccups," he added.
"In addition, there is a shortage of maintenance, repair and overhaul (MRO) capacity. While the PW1000G series engines (used on A320 aircraft) clearly face supply challenges, the underlying technology is sound and will in the long term help airlines enjoy significant fuel savings."
In India, currently around 1,500 P&W engines and auxiliary power units are in use in 700-plus aircraft and helicopters flown by 135 operators.
These include over 180 Airbus A320/A321Neo aircraft with IndiGo and Go First that have the PW1000G series geared turbofan (GTF) engines.
While the GTF engines have been celebrated for fuel efficiency (P&W sources say the engines have to date delivered more than $1 billion in savings to Indian carriers), they have been equally controversial since their entry into service in 2016.
There have been issues with their low-pressure turbine blades, seals, combustors and other parts.
These led to inflight shutdowns or premature withdrawals of the engines from aircraft.
While most of the issues were fixed, problems persist.
In its insolvency application to the National Company Law Tribunal, Go First said the number of aircraft on ground due to engine failures increased from 31 per cent in 2020 to more than 50 per cent in April 2023.
P&W began losing business in India as problems continued with its GTF engines.
In 2019 and then again 2021, IndiGo opted for rival engine maker CFM's LEAP-1A engine for its Airbus A320Neo family aircraft.
The total number of aircraft covered in these two agreements by IndiGo was 590.
Royal Brunei Airlines and Qatar Airways made the engine switch earlier after initially selecting the P&W product for their Airbus A320/321Neo aircraft.
The P&W GTF engine entered service globally before CFM LEAP-1A but the latter has a higher installed base, Aviation Week magazine said last November.
The magazine has, however, forecast a fairly even market share between the engines over the next decade.
The Covid-19 pandemic and the Russia-Ukraine war has impacted the engine original equipment manufacturer (OEM), too.
While the pandemic impacted fresh orders and production, the war limited the supply of key metals used in the manufacture of engines and resulted in increased costs.
P&W did not respond to an email query.
"All mechanical components are susceptible to failure and thus it is imperative for airlines to have watertight contracts with the OEMs to cover all contingencies and receive uninterrupted product support," said an aviation expert who did not wish to be named.
Sanjeev Rotkar, aviation consultant and Air India's former executive director of engineering, recounted, "A self-owned fleet allowed the swapping of internal parts.
"Better availability of spares, access to non-OEM repair shops and in-house engineering facility helped in a quicker turnaround of engines for Air India in the past for its legacy fleet of Boeing 707s to Boeing 747s."
"Things are quite different for airlines today," Rotkar said.
"The fleets are almost entirely leased, which limits the swapping of internal parts between aircraft.
"The new-generation engines are under some form of the 'Power by the Hour' arrangement wherein operators pay an agreed rate per hour/event for maintenance."
He said that while this allows for risk-sharing with OEMs, it also means that engine off-wing repair can only be performed under their umbrella.
"In India currently, there is no OEM-approved facility for off-wing repairs of GTF and LEAP engines.
"So, these engines have to be sent to Europe or the US even for quick-turn visits," Rotkar said.
French multinational Safran is building an MRO in Hyderabad for the LEAP engines with an investment of $150 million, and it is expected to be operational by 2025.
A source close to P&W said the company has grown its presence and investments in India.
It has invested $40 million in an engineering centre and a capability centre in Bengaluru.
And, it plans to source production services worth $40 million annually from India within this decade.
"Our commitment to India, our customers and Indian aviation is strong and has always been," the source said.
Plane facts
P&W is part of aerospace and defence company Raytheon Technologies
P&W reported $20.5 billion in net sales and $1.3 billion in adjusted operating profit in FY22
Its association with India is over seven decades old
Currently, over 1,500 P&W engines and auxiliary power units are in use in around 700 planes and helicopters in India