The Securities and Exchange Board of India (Sebi) has given its go-ahead to five initial public offerings (IPOs), including those of Great Eastern Energy Corporation and Shemaroo Entertainment, so far in 2014.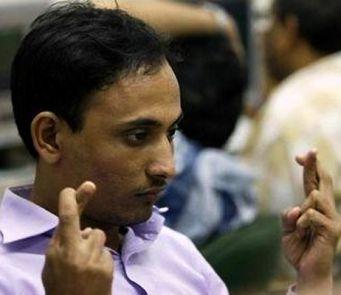 The market regulator also approved the IPO plans of NCML Industries, Snowman Logistics and Jyoti CNC Automation, it said on its website. All five companies had filed their offer documents with Sebi last year.
The regulator received the draft offer documents of these companies in 2013 through their lead merchant bankers. Most of the companies plan to use the IPO proceeds for capacity expansion and working capital requirements.
The regulator issued its observations in the matter of Jyoti CNC Automation's IPO in January and Shemaroo and Snowman Logistics in February. Observations on the IPOs of Great Eastern Energy and NCML Industries were issued in March.
Separately, GMR Energy and Sharda Cropchem have filed their draft red herring prospectuses with Sebi for listing.
According to analysts, the IPO m
"There is a lot of pent up demand as far as issuers are concerned, with numerous companies in dire need of equity infusion. There are also scores of companies where private equity firms or other institutional investors are desperately looking at an exit," Prime Database Managing Director Prithvi Haldea said.
Besides, the emergence of a strong government after the elections would completely revive investor sentiment and with it the IPO market in the second half the year, Haldea said.
The secondary markets are already buoyant and the bull run is expected to continue, a pre-requisite for the revival of the primary markets, he added.
"Globally, too, the IPO markets have been very active for several months now and global investors will have an appetite for Indian IPOs too. It is hoped that several unlisted PSUs will also finally enter the market during the year. This includes Rashtriya Ispat Nigam, HAL, Mahanagar Gas and Cochin Shipyard," Haldea noted.
Two firms - Trimax IT Infrastructure and Services and BSCPL Infrastructure - have withdrawn their public offer plans.