The Central Bureau of Investigation (CBI) on Thursday sought time to file its response before a Delhi court on Swan Telecom promoter Shahid Usman Balwa's plea seeking permission to withdraw the answers given by him earlier in reply to court's query in the ongoing trial in 2G spectrum allocation case.
The agency, which was s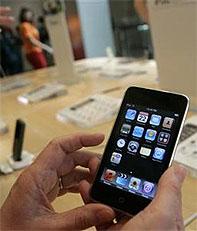 cheduled to file its reply on May 22,told special CBI judge O P Saini that it was not ready with the response and would file it within a day or two.
The court, after hearing the submissions advanced by CBI prosecutor, posted the matter for hearing on May 28 and asked the agency to file its reply soon.
Balwa, who had earlier faced the court's ire which had observed that he "deserved" to be taken into custody for his misconduct, had filed a plea contending he will "not raise any question of prejudice caused to him on the ground of non-understanding of any questions" asked by the court.
The accused had also requested the court to take on record the written answers afresh.
He had said that during recording of his statement, which was deferred by the judge, all the questions were "explained properly" by the court and due to "some inadvertence" it was recorded in some questions that he was not able to understand some of the queries.
CBI had earlier contended that Balwa's contention that he did not understand questions asked by the court under the provisions of the CrPC was only to take advantage in future.
However, Balwa had apologised to the judge, saying he had not done anything intentionally.
The stage for the recording of evidence of former Telecom Minister A Raja and 16 other co-accused, including DMK MP Kanimozhi, was set earlier when the court had supplied a draft questionnaire containing 1,718 questions running into 824 pages to the accused.
Besides Raja and Kanimozhi, former Telecom Secretary Siddharth Behura, Raja's erstwhile private secretary R K Chandolia, Balwa and Vinod Goenka, Unitech Ltd MD Sanjay Chandra, Reliance ADAG executives Gautam Doshi, Surendra Pipara and Hari Nair are facing trial in the case.
Directors of Kusegaon Fruits and Vegetables Pvt Ltd Asif Balwa and Rajiv Agarwal, Sharad Kumar and Bollywood producer Karim Morani are also accused in the case.
Besides these 14 accused, three telecom firms Swan Telecom Pvt Ltd, Reliance Telecom Ltd and Unitech Wireless (Tamil Nadu) Ltd are also facing trial in the case.