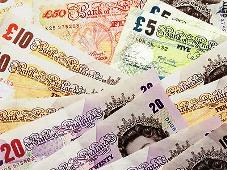 British regulator FCA on Thursday fined an India-origin broker and two others in a case of financial market manipulation in London by an Indian businessman in securities of Reliance Industries Ltd.

While a 6 million pounds (Rs 56 crore) fine has already been imposed on the Indian businessman, Rameshkumar Goenka, the Financial Conduct Authority took action against three more persons today in the same case by imposing total fines of about Rs 2 crore (Rs 20 million) on them.

Goenka, a Dubai-based private equity investor, was found guilty of manipulating the UK-listed securities of Indian energy major RIL, as also those of Russian gas conglomerate Gazprom in October 2010.

The fine on Goenka is so far the largest by the UK market watchdog for an individual. The manipulation happened in the 'Global Depository Receipts' of RIL and Gazprom.

The regulator clarified however that 'the FCA is not in any way criticising Reliance or Gazprom' through its actions.

Moving ahead in the case, the FCA said it has imposed a fine of 70,258 pounds on David Davis, senior partner and compliance officer of Paul E Schweder Miller & Co, while a fine of 45,673 pounds has been levied on Vandana Parikh, a broker at the same firm.

The two have been fined 'for failing to act with due skill, care and diligence in the period leading up to the illegal manipulation of the closing price of securities traded on London Stock Exchange by Rameshkumar Goenka,'
FCA said.
Besides, FCA has decided to fine one Tariq Carrimjee 89,004 pounds and ban him from performing any role in regulated financial services 'for recklessly assisting Goenka in his plan to manipulate Gazprom and Reliance securities in 2010,' the regulator said.
Together, the three people have been fined 204,935 pounds (about Rs 2 crore).
The FCA said that Carrimjee introduced Goenka to a firm of brokers for the specific purpose of trading in the LSE closing auctions and then he participated in discussions about trading and assisted with arrangements for the trading.
"The FCA further considers that Carrimjee did so despite suspecting that Goenka held structured products related to the trading and despite suspecting that the objective of Goenka's plan was to secure the price of Gazprom and Reliance securities at a false or artificial level," it added.
With regard to the Indian-origin broker, FCA said Goenka was introduced to Parikh in April 2010 to execute trades in Gazprom and Reliance securities in LSE closing auctions.
"A series of conference calls took place during which Goenka asked whether the closing price of Gazprom Global Depository Receipts could be raised by placing strategic orders. Parikh explained the impact that the size and timing of various orders might have on the closing price," it added.