The infrastructure major's asset-light strategy is showing results, but it could still be a while before its debt burden reduces substantially.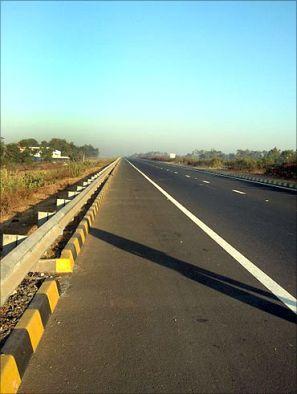 After a lull of nearly four years, GMR Infrastructure celebrated its first big order last week with a $350-million airport upgrade project in the Philippines.
The deal, which followed the company's earlier announcement to revive its plans for an initial public offering (IPO) for its power business, has sent good cheer all around. (The power business will be spun off into a separate company.)
While the airport project, which the company won in global competitive bidding, is seen as a sign of revival for the debt-laden company, the IPO has raised the prospects for GMR Infrastructure's power vertical which is considered crucial to reviving the company.
The proceeds from the estimated Rs 1,400-crore (Rs 14 billion) offer will be primarily used to infuse equity into the Kamalanga and Chhattisgarh power projects and to repay GMR Infrastructure's debt.

Reflecting this upbeat mood, GMR Infrastructure's stock, which had plunged to a low of Rs 11 in August last year, shot up 22 per cent after the announcement of the airport order and is now trading in the range of Rs 20 to Rs 22. The stock closed at Rs 25.70 on BSE on Monday.

Is the positive cheer really a sign that the company is inching towards a credible inflection point? GMR Infrastructure, which was known for its power projects in south India before it burst onto the big league after it won the bid to revamp the Delhi Airport in 2006 and completed the project in record time, pushed itself into a corner after a string of global acquisitions between 2008 and 2011.
It acquired Netherlands-based Intergen, a power generation company with assets across US, Europe and Asia, for $1.2 billion, bought 40 per cent stake in Istanbul Sabiha Gokcen International Airport in Turkey and spent close to $650 million on mines in Indonesia and South Africa. However, the acquisitions failed to generate enough cash flows to meet the interest costs due to the global slowdown. As a result, GMR Infrastructure's debt ballooned from Rs 15,000 crore (Rs 150 billion) in 2010 to close to Rs 37,000 crore ( Rs 370 billion) at the end of 2013-14.

A string of setbacks

To an extent, GMR Infrastructure's problems were exacerbated by the policy stalemate over supply of gas to power plants from the KG Basin. Two of GMR Infrastructure's power plants in Andhra Pradesh, which run on gas, have been operating at low load factors, and, therefore, have not been able to generate enough cash to cover the interest costs.
The company slipped into the red following a string of other setbacks. GMR Infrastructure had to withdraw from the Male airport project following a legal tussle with the Maldivian government over the contract for the project. The project, which was awarded to GMR and Malaysia Airports Holdings Bhd in 2010 by then President Mohamed Nasheed, accounted for 20 per cent of GMR Infrastructure's airport revenues, and the company had to take a huge financial hit following its exit.

"In hindsight, we feel we have made a few mistakes. We acquired Intergen, a global power project company, for over $1 billion, and invested over $600 million to buy coal mines in Indonesia. It was a phase of our aggressive growth and it unfortunately coincided with the global financial crisis and coal prices plummeting, both of which singed us. We have taken the learnings from these experiences and moved forward," says Madhu Terdal, chief financial officer, GMR Infrastructure. Terdal, a veteran of more than a decade with the GMR Group, was recently brought back to hem the finances after a stint at managing the company's global operations.

Over the past 18 months, the company has been aggressively implementing an asset-light strategy across businesses that include airports, power stations, highways and special investment regions. It has so far generated close to Rs 4,000 crore (Rs 40 billion) of free cash, besides reducing project debt by as much as Rs 10,000 crore ( Rs 100 billion). The company has divested its stake in Intergen and has exited several projects including its power project in Singapore and the airport project in Turkey.

"We have made a profit of Rs 3,000 crore (Rs 30 billion). We continue to roll out this strategy and we should be offloading two more highway projects, and if there is a good offer for our coal mines in Indonesia, we will consider it too for divestment," Terdal explains. He adds that the company may even consider selling a stake in its power projects in Maharashtra if the economy continues to falter.

But while divestments have helped the company lower its debt partially, it could still be a while before the debt burden eases significantly. With a debt of around Rs 37,000 crore (Rs 370 billion) under a leverage of just under four times, close to Rs 3,000 crore (Rs 30 billion)goes towards interest payment annually and the amount is expected to increase by 35 per cent each year.
The struggle for gas
The company's gas-starved power plants in Andhra Pradesh could be another stumbling block in its revival plan.
"We just can't do anything about it now. In the hope of gas supply we put up power projects there and now we are left with idle assets. We have discussed the issue with the Centre and we just have to wait it out. We are optimistic that the country and policy makers will find a solution before it is too late," Terdal says.
The doubling of gas prices from $4.2 per mmbtu to $8.4 per mmbtu as suggested by the Rangarajan Committee on gas pricing, which the Election Commission has put on hold for the time being, will only compound the company's problems.

GMR Infrastructure has invested close to $4 billion on its power vertical but the returns so far have been abysmal.
The company is now betting on its two coal-fired projects which will start operation next year to add heft to its balance sheet. Analysts, meanwhile, are placing their hopes on the IPO to revive the vertical. Edelweiss Securities'analysts Shankar K and Parvez Akhtar Qazi in a recent report on GMR Energy said the IPO will set a valuation benchmark for the energy assets and also relieve balance sheet pressures.
"We maintain buy with sotp (sum of the part)-based target price of Rs 30," they said. (See chart).

The optimism is reflected in the company's mood too. The company's management insists the bulk of its debt (close to Rs 32,000 crore or Rs 320 billion) is at the project level and it will be in a position to clear it once the projects start yielding returns.

Terdal too thinks the signs of growth are promising. "After the general elections, if there is a stable government, we should be back in the game and we will start bidding," he says. However, this time round, the company will tread cautiously. Terdal says he will only bid for projects which do not require huge investments and where the company can put its skills in managing airports to use.

GMR'S many businesses

GMR airports

* Currently manages New Delhi and Hyderabad airports
* Is the only profitable arm for GMR Infrastructure and brings in 60 per cent of the revenue
* Recently won a global bid to manage the international airport in Cebu, the Philippines
* It is also looking at mandates to manage two international airports

GMR highways

* Has eight road assets, of which seven are operational and one is under construction
* GMR has offloaded significant stakes in some projects and is looking to exit more projects as part of its asset-light strategy

GMR energy

* Has 15 power generation assets of which 8 are operational and 7 are under various stages of development
* Has 4.8GW of total capacity of which close to 2.5GW is operational (823MW gas-based and 1.6GW coal-based)
* 2.3GW (1.4GW coal based, 768 MW gas-based, 180MW hydro-power based) capacity is under construction
* GMR had raised Rs 1,400 crore (Rs 14 billion) in 2010 in GMR Energy through a PE consortium comprising IDFC and Temasek, among others
* The company has revived plans for an IPO. The funds will be partially used for repayment of debt