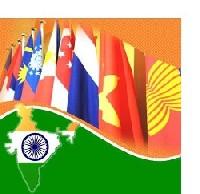 India and the 10-member Association of Southeast Asian Nations countries are going to sit again to accelerate the talks on having a deal in services.
The upcoming round of talks, slated for October 11-12, is expected to be a stormy one. Trade ministers from all the member countries would participate in the meeting.
The services deal between India and Asean has been stuck for years now. While the deal on goods got implemented last year, the agreement on services is far from being over.
The deal on services got stuck due to concerns raised by certain countries on the issue of movement of professionals and easier visa regime for them.
Under the services sector, India had been demanding greater opening in Mode IV category so that more and more professionals like doctors, nurses, chefs, accountants get greater job opportunities in Brunei, Cambodia, Indonesia, Laos, Malaysia, Myanmar, the Philippines, Singapore, Thailand and Viet Nam, which makes the Asean bloc.
"The biggest problem is with the Philippines, while other countries are more or less on board. India has made it very clear to the Asean countries that it cannot give anymore relaxation in services trade.
"It is time others offer us substantial gains in the services trade," a senior commerce department official told
Business Standard
.
At
present, India is also engaged in negotiations with Thailand and Indonesia to have separate bilateral trade and investment deals with those countries.
According to the officials in the ministry of commerce and industry, India was able to gain significantly in services trade when it established a trade agreement with Malaysia separately compared to what it got under the larger Asean agreement.
Minister of commerce and industry Anand Sharma had also pushed for expediting the services agreement during the Asean Economic Ministers meeting in Manado, Indonesia in August.
He had refused to offer any more flexibilities than what has been offered already and urged other members to relax their hardened positions.
India is the 10th largest services exporter in the world, while Asean is a net importer.
The services sector is of main interest to India as it contributes over 60 per cent to the country's gross domestic product.
Total trade between India and Asean increased by 24 per cent in 2010 reaching $51.3 billion.
India's exports grew at 33 per cent to $23.1 billion while imports from Asean increased by 18 per cent to $28.2 billion.
Both sides have set the objective of increasing bilateral trade to $70 billion by 2012.