Citibank has said it is not keen on converting its branch operations in the country into wholly owned subsidiaries at this time even after incentives offered by the Reserve Bank of India.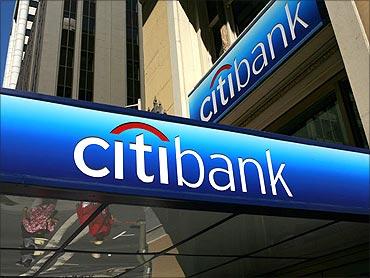 Anand Selvakesari, head of consumer banking for Asean and India at the US bank, told reporter on Thursday, "We have reviewed the terms and conditions that have come along with the proposal but we have to look at it from our business model perspective.
Considering all these, we have decided not to go ahead with it at this point."
He did not elaborate on any particular issue with the guidelines, and said the bank's feedback has been given to the Reserve Bank.
He admitted that Citi has local subsidiaries in countries such as China, Hong Kong, Singapore and Malaysia and is not averse to setting up units.
The RBI in November released a framework for large foreign banks with more than 20 branches to convert into wholly owned subsidiaries. It said banks entering the country after August 2010 would have to become subsidiaries and not operate through branches.
The RBI said all foreign banks that become wholly owned subsidiaries will be given near-national treatment, apart from capital gains tax and stamp duty benefits.
While talking to reporters last week after the monetary policy review meeting, RBI Governor Raghuram Rajan had asked banks to be responsive to the local regulations.
Rajan had said, "At some time this (wholly owned subsidiary route) will have to become a regulatory issue and to ensure the banking sector stability, we need our large foreign entities to be responsive to the regulations here."
He had further said, "And, therefore at some point in time, if the carrot does not work, we may need to push a little harder, as some of the jurisdictions across the world have done."
© Copyright 2021 PTI. All rights reserved. Republication or redistribution of PTI content, including by framing or similar means, is expressly prohibited without the prior written consent.