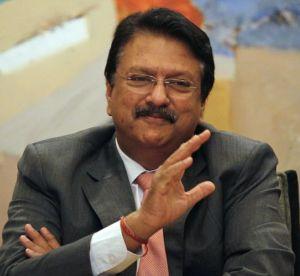 After his success in investing in a telecom company, Ajay Piramal chairman, Piramal Enterprises, is now setting sight on technology, financial services and pharmaceutical companies. Edited excerpts from an interview with Katya Naidu: Excerpts

Piramal made a massive 50 per cent return on an investment on its deal with Vodafone. Does that make you the most successful private portfolio investor in the past two years?

That is for you to judge. But it is a good investment, in which we have got 19 per cent annualised returns. There is no success secret in what we did. I think we have always been consistent in giving returns. Even in pharma, we have given 40 per cent returns to our shareholders annually, for 21 years.

When you had invested, Vodafone was embroiled in a court case with a tax claim of about Rs 8,000 crore (Rs 80 billion). Also, the initial public offering market did not look good. Did you expect to make such huge returns?

We had done our homework. We were confident these issues would be resolved. And, over time, we did get the return we wanted.

Piramal has about Rs 10,000 crore (Rs 100 billion) cash on its books. Where do you see the next round of investments
We will invest in our financial services business and in pharma and discovery and will also look at investing more in Decision Resources Group, which we acquired in 2012. (It was acquired for $635 million.) The company is into information management — big data and analytics. It is a very good company. The information management business could grow may be around 10 per cent.

Will you also look at other technology ventures in social networking, application development and other areas?

We will stick to information management.

Is there a timeline to make the investment?

I do not want to give a timeline, as it will put pressure on us. We will look at it as opportunities come. But we already have a financial services business and we will continue to give loans from there. We already have a stake in the Shriram Group, which we will increase over time. There is also a funds business that we will grow.

What areas of drug discovery will you look at?

We continue to be in the pharma business and will look at discovering drugs. This will be in the areas of metabolic disorders and oncology.

Will you also look at making equity investments in stock markets?

We will look at it as any other opportunity and we are open to anything. We will invest where there is an opportunity to create value.