'India's manufacturing will take 10-15 years to catch up with China.'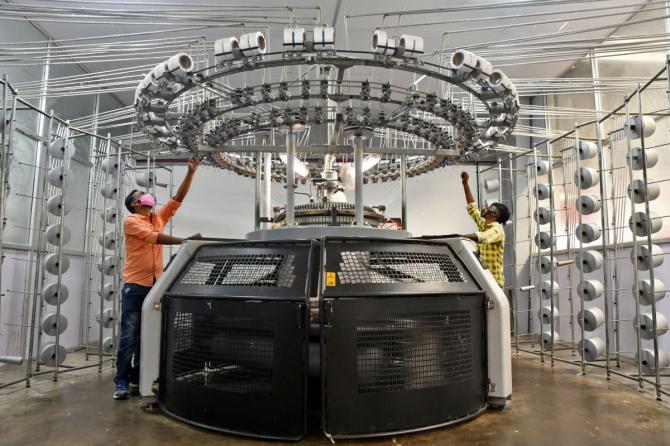 India's Manufacturing Moment - A Golden Opportunity To Become A Global Supply Chain Hub. This is the title of a study released by the The Economist Intelligence Unit, the Economist group's research and analysis division.
Why does the EIU feel that India is going to do well in one of its weakest sectors: Manufacturing?
Sumedha Dasgupta, Senior Analyst, EIU, explains the reasons for the EIU's optimism to Rediff.com's Shobha Warrier.
India's GDP growth was just 4.4% in October-December 2022, and it was mainly due to the contraction in the manufacturing sector by 1.1%.
But your study is titled India's manufacturing moment. Why do you feel so?
The GDP growth number of 4.4% is definitely low. But it's also important to put it into perspective that the GDP growth is not just for the quarter which is gone, but the quarter which we are now is also expected to be around 4%.
The data released is not a surprise. Rather, it is more aligned with what we had expected for the entire fiscal year of 2023-2024.
After the first two quarters, it is quite evident that the last two quarters will grow slower, as we anticipated full year growth to be 7% for 2022/2023.
If you look at manufacturing, we have seen that the growth in the previous quarter and the quarter before that have not done very well.
But that is mainly because of the geo-political and external factors over which we have very little control, like the high commodity prices.
The Ukraine war has affected the manufacturing sector badly.
If not for the war, we might have had a turnaround in private investment, which has been slow for quite a while.
But we expect that in 2023 and 2024, there will be an upswing mainly because the slowdown in global growth which we had anticipated last year, has not been that bad in the US or Europe or the Gulf region.
There is a realignment of supply chain also happening. It means, exportw will pick up.
India getting cheap crude oil from Russia also has helped many companies in a certain degree of cost saving.
These are the reasons why we have a brighter growth outlook though the GDP growth rate I expect for the next fiscal year will be around 6%-6.5%.
I don't expect it to go up to 7% after strong growth in the past two years. But 6%-6.5% for a large economy is quite good.
India's share of manufacturing in GDP growth has always been around 16%m which is not really good. It is around 27% for China.
Do you still feel this is a manufacturing moment for India?
You are right. The contribution of manufacturing in GDP growth in India has always been below 20%.
We also have a low percentage of labour force engaged in manufacturing at 11% while it is around 28% in China.
There are a couple of reasons why India had a lacklustre, slow growing, export performance.
A lot of manufacturing for exports is done by SMEs which were badly affected in the past few years.
Then, a lot of trade agreements have not been happening whether it is bilateral or multilateral.
Due to excessive bureaucracy, setting up of export industries has not happened.
There are not many incentives to make exports a priority.
We also have a chronic problem of non-clearance of dues which leads to liquidity crunch in the exports sector all the time.
When export is poor, the manufacturing growth in India also has not picked up significantly.
But a lot of that lethargy is changing now. For example, the degree of infrastructure growth that is expected is crucial for manufacturing to function efficiently.
There is this Gati Shakti initiative and the logistics policy.
I am mentioning them to highlight the attitude of the government in making manufacturing an important part of the Indian economy.
A lot of bilateral trade agreements are happening now. India is working on trade agreements with Canada, Australia, the UK, Israel, etc and many of them will start working by 2025, at least.
Trade agreements are already in place with the UAE and Australia.
But India has not had very good experience with multilateral trade blocs. We don't expect them to happen in the near future either.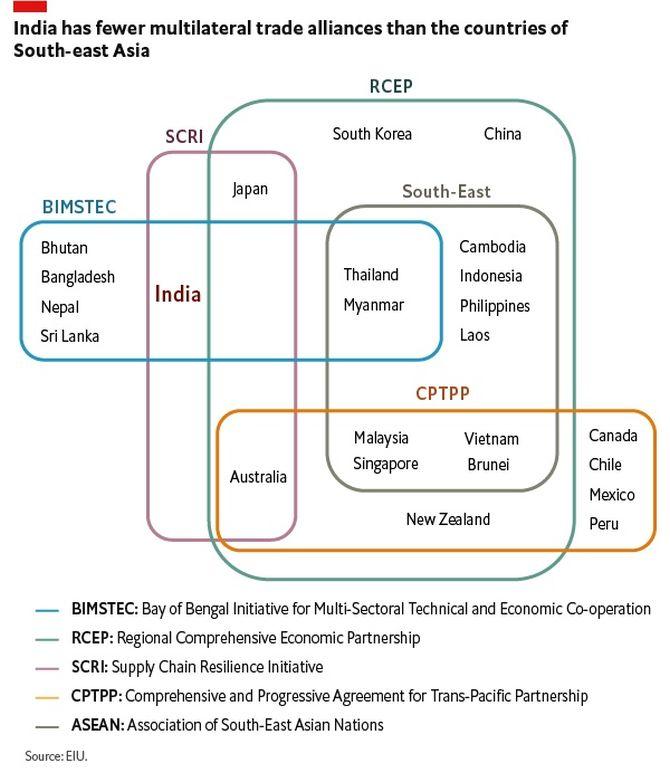 Will staying away from multilateral trade agreements be compensated by the bilateral trade agreements which India is trying with many countries?
To a great extent, yes. It is important to keep in mind that India will be able to do these bilateral trade agreements on its own terms without concerns like say, dumping and employment generation.
Then, India itself is a huge market which everybody wishes to get into and capture. This is a fundamental plus point for India.
What will compensate for losing out on multilateral trade agreements is, access to other markets through bilateral agreements for our exporters and giving the vast market we have at home to others.
But I would like to say that if India had joined the multilateral trade blocs, export promotion would have been much smoother as we would have access to so many markets.
I don't see any change in the government wanting to join in any multilateral trade blocs in the near future.
In exports, one sector that was doing quite good was textiles. With the MSMEs suffering after demonetisation and faulty implementation of GST followed by the pandemic, smaller countries like Vietnam, Bangladesh and Cambodia overtook India in textile exports.
This is true. Yes, the pandemic affected the sector badly. And, smaller countries like Vietnam, Cambodia and Bangladesh have captured a lot of markets in the meantime.
You should also remember that Bangladesh's selling point is garment exports. It imports raw material from India and make garments for exports.
Textile still is a focal point of Indian government as 6% of fresh manufacturing projects have gone into the textiles sector for the last five years.
I don't see a turnaround for the textile exports immediately.
Perhaps over time, especially with support from government, this traditionally well-performing sector may bounce back.
In your report, you mention the large labour supply as a major advantage for India. This was hailed as an advantage when the service sector also happened.
Later on, many firms started moving out as labour was no longer cheap in India. A major concern for many are the archaic labour laws practised in India.
You are right about labour laws. When I say considerable labour supply, I mean the numbers.
We don't expect a fall in the working population happening before 2050.
So, if you look at this from a 20-30 year perspective, India's working age population will far outweigh the working age population of many countries which are ahead of India in manufacturing right now.
Regarding wages, minimum wages laws are not vigorously enforced in any of the sectors in India, not just in manufacturing.
It basically means a certain degree of working population will still be available for a lower cost.
What can be an impediment to this is lack of skills and training.
There are some training programs initiated by the government but it will take time to percolate down to produce any result.
We have also written in the study that lack of skills can be a constraint.
The other constraint factor in the labour laws is, it needs to be streamlined across India.
You need to have the reforms at the state level too.
For those setting up industries here find a lot of variation in the laws followed in different states. It increases the cost of doing business.
But many of the states have started working on streamlining labour laws.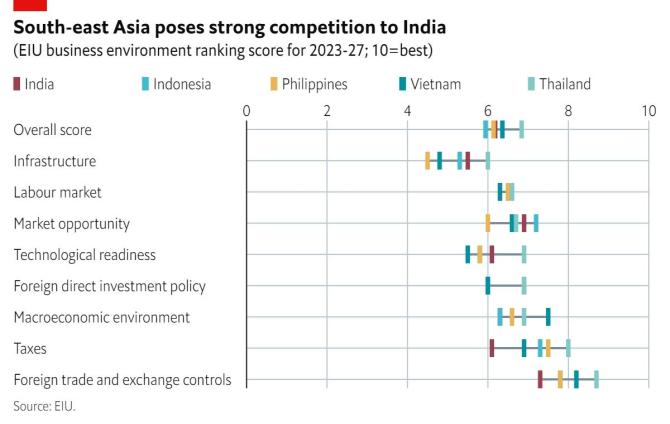 The share of China in global manufacturing is around 28.7% while it is just 3.1% for India. Do you think India will be able to catch up with China at any point of time?
We still expect China to be a major player in the manufacturing supply chain mainly because they have efficiency, infrastructure, ease to do business, capital stability which are needed for manufacturing to succeed.
No, everybody is not going to move out of China.
Having said that, there are many factors that are working for many of the developing nations which exhibit structural improvements akin to China though these are initial days, like Indonesia, the Philippines, Vietnam and India.
And India, among all of them has the distinct advantage of a huge market and a labour force with favourable demographics.
China's workforce is going to be shrinking while India's workforce is going to be rising.
Definitely, there will be an improvement in India, but it is hard to say when and whether it will catch up with China.
Because of the prolonged lockdown, there were reports of many firms moving out of China. Did you see it really happening?
It is true. A lot of low value manufacturing which moved out of China, has been captured by Vietnam.
Malaysia has captured a lot of electronics production.
Thailand got quite a few automobile part manufacturing.
It is visible, and it is happening but we do not have a significant data on a sustained basis.
But it doesn't mean that everybody is moving of China.
Also, geopolitics plays an important role in all this. It is like, how much you value geo politics to how much you value profits.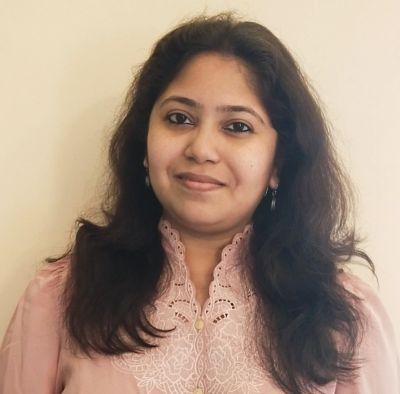 A few years ago, economic experts I had interviewed used to say that it would take 20-25 years for India to catch up with China...
I would say, it will definitely take another 10-15 years for India to catch with China in terms of the manufacturing sector. That's what we have said in our report too.
The South East economies have moved faster and ahead capitalising on the geopolitical strains.
So, they will be a favoured destinations for manufacturers for another 5-8 years.
We may be late to board the bus, but we have not missed the bus.
Feature Presentation: Aslam Hunani/Rediff.com