'We want everyone to know that our agenda is development.'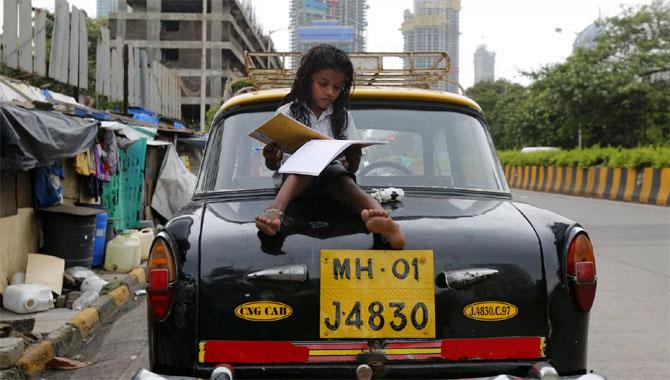 The private sector must get an assurance that the investment environment is conducive, Venkaiah Naidu, Union minister in charge of urban development, housing and parliamentary affairs, tells Nivedita Mookerji. Excerpts:
Now that the NDA coalition is completing two years in office, have preparations begun for the 2019 Lok Sabha elections?
Right now, our focus is clear. We are aiming at effectively implementing the schemes that we'd launched in the past two years. Our priority is to deliver and oversee those plans and schemes. Our agenda is development and we want everyone, especially gareeb (poor), mahila (women), yuva (youth), and kisan (farmers) to know that our agenda is development.
Thursday's mandate (increasing vote share of the Bharatiya Janata Party and victory in Assam) has reinforced our urgent desire to attend to our agenda. Our agenda is also expansion of the party into various regions and sections where we have been relatively weak.
When Amit Shah took over as the party president, he started working on becoming stronger in those regions - including Tamil Nadu, Kerala, Puducherry, Andhra Pradesh, Telangana, Odisha, West Bengal, and Assam. The results have started coming. The Assam victory is our gateway to the Northeast.
Is there any new campaign or scheme the NDA wants to start as it enters the third year in office?
There's no new campaign. Now is the time for implementing these.
In the past two years, has there been any scheme which is not satisfactory?
That's a relative term. Everything, every programme, must be given a push. Take my own programnme from the urban development ministry, Swachh Bharat. You have to change the mindset of people and you can't do it alone. We launched 40-odd schemes and each one is important.
What about the housing sector? Has that been a challenge?
The latest real estate legislation will lift the sentiment in the sector, which has been at a low.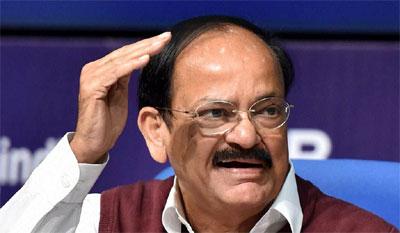 Private sector participation has been low in many of the projects and schemes the NDA launched. Is that a worry?
It's both an opportunity and a challenge. You need huge resources in big projects, for which participation of the private sector is essential. The government must assure the private sector that the investment environment is conducive.
In the 100 smart cities project, stakeholders complain that the private sector is not investing.
That's not correct. You must establish viability of the project and have a foolproof feasibility report. Nobody (from the private sector) will come for charity. We must remember that there have been successful experiments with the private sector in sectors such as highways, telecom and metro rail, for example.
What's the status of the smart city project?
We have given the first year's fund of Rs 100 crore per city for the 20 selected earlier this year. Another 13 or 14 cities will be announced on Monday. These cities will also get the central fund this financial year.
Which are these cities?
I cannot name them but selection is at the final stage.
Apple's chief executive, Tim Cook, will meet the PM on Saturday What's the message?
It's good that state governments are engaging with him. Everybody coming from abroad is going back happy. The latest election result reinforces that.
Is 'Make in India' a pitch the government is focusing on when it comes to Apple?
That's correct.
How's the two-year celebration coming on?
Thirty-three ministers, along with party office-bearers, will cover 200 cities in 15 days. The exercise starts on May 26, with the PM addressing a rally in Saharanpur. The idea is to report to the people. We will tell them this is what we promised, this is what we have done and this is what we will do.
Are you comfortable with social media that the NDA is so high on?
It's a reality. Now, all the ministers are engaged. There are both positives and negatives to it. What I say might or might not be published in traditional media. But, social media is open, and that's the advantage.
Yet, as there's no control, there's also no accountability and things that I don't want published gets into social media sometimes.
When is the next cabinet reshuffle, especially as sports minister Sarbananda Sonowal will be the Assam chief minister?
I cannot comment or speculate on that. It is up to the PM. The moment he takes up the job in Assam, the current portfolio will be filled.
Is your government sticking to the 100 smart cities objective?
It should be seen as a lighthouse, as the prime minister had said. No city gets built in a month or a year, and retrofitting is not easy. It could take five years in some cases and 10 years in others.
Is there any big engagement planned with the private sector on Swachh Bharat?
Everybody has been contacted in their respective sphere of activity. I'm happy its catching up. Cricketers, Bollywood stars, spiritual gurus, icons in different sections are all in it. Also, infrastructure is being built steadily. Of a target of 25,00,000 toilets by 2016, we have completed 13,00,000.