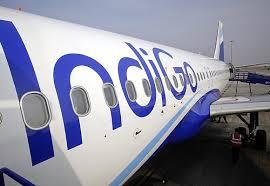 An IndiGo aircraft. Photograph: Reuters
IndiGo has a habit of breaking records, be it in making profits, flying passengers or ordering planes.

On Wednesday, the Gurgaon-based airline signed a memorandum of understanding with Airbus for 250 A32neos. IndiGo's president Aditya Ghosh shares the growth plan.

Prior to placing today's order, IndiGo had an order book of 280 Airbus A320s. How many of these have been delivered and what is the delivery schedule over the next two years?

We have received 99 planes of the 100 aircraft ordered in 2005 and the last one we will receive in November.

We will start receiving the A320neos we ordered in 2011 from next October. Over next October-December we will be receiving six planes.

We have converted 30 A320s from the 2011 order to A320neos and thus all the 180 planes will be A320neos.

We are also taking 12 A320 planes on lease from Tigerair and deliveries begin this month.

According to the original plan, the 180 A320s would be delivered by 2024. What was the temptation to place such a large order now?

We finished our first 100-plane order two years early.

According to the original plan, the deliveries were to stretch till 2016.

We might speed up induction in future, but it depends on market growth.

We will start receiving planes from the latest order from 2018 and those inductions will overlap with deliveries of the earlier order for 180 planes.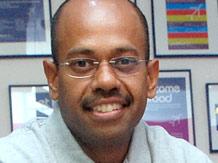 Aditya Ghosh. Photograph: Kind courtesy, Business Standard

Apart from the confirmed orders, we have rights to purchase another 100 planes from Airbus.

Planning in advance allows us to plan better.

We have always done business that way. We ordered 100 planes in 2005 and started operations a year later.

Our profitability also allows us to plan for the next five years.

With a large order book, are IndiGo's promoters planning to start airlines in other countries? Also is there a plan to start a low-cost long haul airline from India? Is IndiGo planning to buy A330neos?

I do not know and it is up to the promoters to decide (on launching airlines abroad). It is very difficult for me to comment.

What I can say is there are a lot of growth opportunities locally. India is one of the most under-penetrated markets and the number of aircraft in India is lower than in Brazil, China or Indonesia.

We have 430 Airbus A320neos on order and there is no thought now about buying A330neos.

How is IndiGo funding its immediate plane deliveries?

We have tied up with the Industrial and Commercial Bank of China for financing 30 A320 planes and these include the A320neos we will receive from next October.

What will be IndiGo's capacity growth in the next year?

Capacity growth will be largely domestic and will include both addition on existing routes and new routes.

This year, we have opened new routes like Ranchi, Varanasi and Bagdogra.

What are your plans for an initial public offer?

I will not comment on that.