'E-commerce models will change in a year'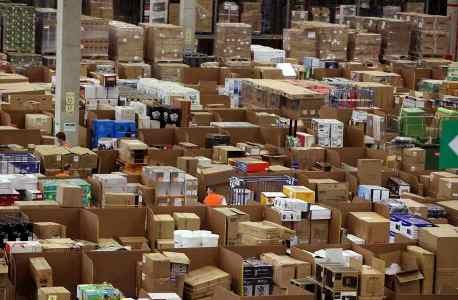 Future Group Chief Executive Kishore Biyani (photographed below) always has a lot to say when he is describing India's e-commerce market.
The 53-year-old entrepreneur, often described as India's Sam Walton (founder of Walmart), has felt the heat of e-commerce players' rise, like most offline retailers, in the past two years.
However, in what could be his boldest statement yet, Biyani says nobody knows this (e-commerce) business well.
"E-commerce is like the Hindi movie Na Tum Jaano Na Hum," he tells Business Standard in an exclusive interaction at his Sobo office in Mumbai.
Edited excerpts:

What do you have to say about the consolidation currently on in e-commerce? Do you see the business model collapsing?

Nothing collapses.
It (e-commerce) will change its form and content.
There are a lot of tactics being employed for things other than the real business.
I will not elaborate on this but it is happening.
You have to understand that the e-commerce business model only works if you have growth. Month-on-month growth has now stopped.
The day you reduce discounts, your sales drop by 40-50 per cent. This model has to survive on its own in some form. It will be reinvented. It will emerge and find its own space.
But the buzz around these online mega sales has come down. You were not wrong in your predictions there.
I was mocked when I said this (online mega sales) euphoria would not last.
At best it would be there for 12-18 months.
See, it is visible now.
Consumer fatigue has set in.
When they (e-commerce firms) come out with mega sales festivals, people don't jump in their seats any longer.
Today, Myntra (fashion e-tailer, part of the Flipkart group) came out with an ad saying it was offering 70-80 per cent discount on its merchandise.
Who offers so much?
One whose business is not doing well, right?
Things didn't work with 40 per cent discount, so they became app-only.
The business has been down there as well. So they had to offer such huge discounts during this mega sale.
I don't think this can last long.
Nothing is permanent.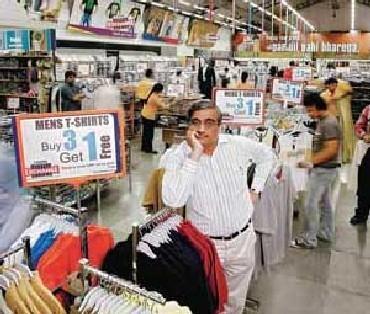 Are offline retailers like you in a better position to take up e-commerce than the current lot?
Absolutely. I have been saying that for a while.
Let the business settle down; we will come on board. Let them create the habit for people to shop online; we will then step in.
We are much better placed in terms of costs, efficiencies and business model to manage e-commerce.
One year from now, you can expect a lot from us in that business, mainly as far as online and offline integration is concerned, or omni-channel retail as we call it.

But you have started on the electronics side with omni-channel retail...

That is correct. Our site is up.
But we haven't been able to start all features.
That should happen over time.
We have created a plan -- 50,000 agents online and with our stores, assisted shopping, pay anywhere, pick up anywhere -- the whole strategy will emerge slowly but steadily. Today, 60 per cent of business in e-commerce comes from four cities.
We want to tap 16,000-18,000 pin codes.
With 244 cities where we are currently present, we can reach out to a wider consumer base. This is a journey.

Grocery appears to be the next frontier in e-retail. What are your views on that?

This phenomenon began with books and moved to mobile phone, followed by electronics, fashion and home furniture.
At every stage in the evolutionary cycle, players jumped on board in the hope of getting business.
But consumer fatigue sets in sooner or later. Now they (e-commerce players) are betting on grocery.
Everybody will get into grocery. That is the next big segment left where e-commerce has not already made significant inroads, because it is a tough market to crack.

You will see the big players stepping into this segment, because they have to show growth. We are enjoying this.
The real battle will begin once all of this settles down.
Image: Kishore Biyani; Photograph: Rediff Archives