'Acquisitions are a part of our growth strategy.'
'Growth in new services that will happen. Traditional spends will go down.'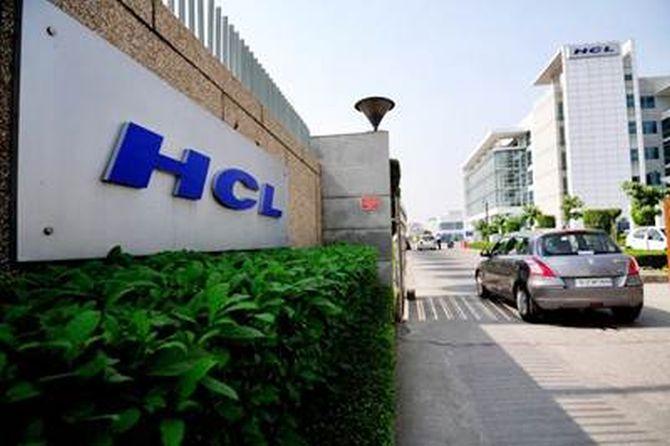 HCL Technologies is betting big on next-generation services and products that are likely to contribute 40 per cent of its revenues in 2-3 years. The Noida-based information technology firm plans to continue acquisitions and will be expanding to countries, including Germany, Australia, South Africa and Canada. C Vijaykumar, bottom, left, president and chief executive officer, tells Kiran Rathee the toughening of the US market will not have a major impact. Edited excerpts:
HCL has given a lower guidance for growth for 2018-19 as compared to 2017-18. Do you think the worst is not yet over and anticipate a weaker market sentiment?
That will all depend on many factors, probably on the 100 assumptions which go into overall projections.
But overall, from a demand perspective, market opportunity perspective, HCL's competitive edge in the market, I am very positive and that positive commentary from HCL continues.
HCL's revenue growth of next generation services is doing well but core services are lagging. Can we expect the trend to continue?
I think you should look at our overall growth. The reason Mode 1 (core services) is slower and Mode 2 (next generation services in digital) and Mode 3 (products and platforms) are faster because customers are reducing spends in traditional areas and reinvesting in the next generation service areas.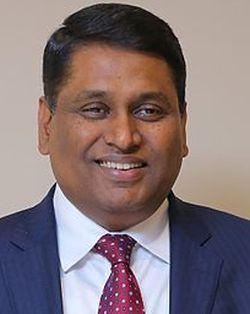 So, that will automatically mean our pie will shift from Mode 1 to Mode 2.
What should be the revenue mix in the next couple of years?
In the next 2-3 years, we think Mode 2 and 3 will be 40 per cent and Mode 1 will be 60 per cent.
In terms of verticals, retail is still lagging. When do you think it will regain momentum?
Retail is an area where a lot of fundamental shifts are happening and physical store closures have happened.
A lot of customers have downsized programmes and, of course, we have lost some customers who have gone out of business.
Numerous traditional retailers are also reinventing themselves quite fast, so I think somewhere it will stabilise.
For example, company like Amazon is trying to build more physical stores.
I think it's not about growth return, its growth in new services that will happen. Traditional spends will go down.
You have acquired a few companies in the past few years that deal in newer technologies. Do you plan to keep the momentum of inorganic growth?
Acquisitions are a part of our growth strategy and we have done quite well in the past three years.
They have all delivered good results, which are in line with the business case that we had for these acquisitions.
We continue to look for opportunities and are prepared to invest in the right opportunities.
Have the revenues started coming in from the acquisitions?
Yes. Whatever we have done in the past two years have definitely helped us in our growth momentum.
The US market is getting tougher with visa restrictions and other protectionist measures. How will this impact HCL, which drives over 62 per cent of its revenues from there?
Rejection rates have gone up a little bit but we have, over the past eight years, built a lot of capabilities onshore.
We have several centres in the US, at least six significant delivery centres.
Our total headcount in the US is over 14,000 and 60 per cent are locals.
We are significantly ahead of others because we had focused on this several years ago.
But, hiring locals increase the costs?
I don't really see a big cost differentiation except in some very high-end skills.
Are you looking at other geographies for growth and expansion?
As an overall growth strategy, we continue to look at other geographies such as Germany, Australia, South Africa and Canada.
But, that's not so much because of the US policies since we continue to do well there.
We are well prepared and well risk mitigated due to any changes in the visa rules.
Photograph: PTI Photo