'The government wants foreign companies to capture the insurance market.'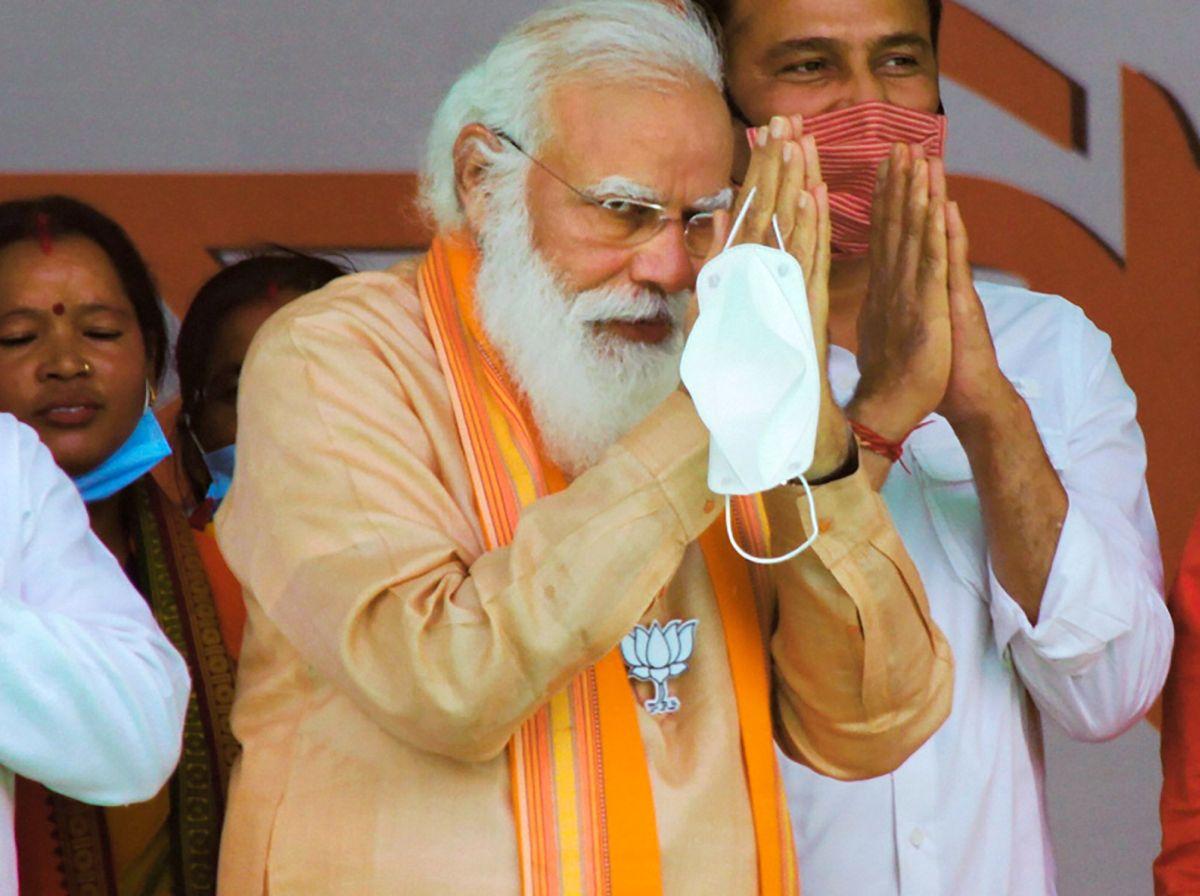 A bill to increase foreign direct investment in the insurance sector from 49 per cent to 74 per cent was approved by Parliament, with the Lok Sabha giving a green signal to the legislation by a voice vote on Monday.
The move has come at a time when the market leader Life Insurance Corporation has 76 per cent of the insurance business in its kitty.
Government-owned LIC withstood the competition from foreign companies and was the leader for the last six years in spite of the insurance sector opening up to 49 per cent to international insurance giants.
Despite such dominance over the sector, trade unions have been voicing concern that the entry of foreign players with full control will spell doom for the domestic insurance sectory.
"If the FDI is increased and the majority stake goes to foreign companies, then these small funds that we collect will go to foreign companies and the profit generated from this they will be taken out of the country," N Chakravarty, president, central zone, Employees Association affiliated to the All India Insurance Employees Association, tells Rediff.com's Syed Firdaus Ashraf.
How does the insurance sector get impacted by the new FDI rules, and how will it affect the common man?
Our point is that LIC has been constituted with a purpose to collect small funds from people and use it for the nation's development.
Private companies don't do that.
If the FDI is increased and the majority stake goes to foreign companies, then these small funds that we collect will go to foreign companies and the profit generated from this they will be taken out of the country.
Every sector has opened up to FDI, so why should the insurance sector be protected from foreign investment?
Every sector has been opened up, but foreign companies are not responding as they should as per the government's expectations.
If you see the insurance sector, it was opened up for 26 per cent (FDI) in 1999.
Till date, foreign insurance companies have a stake of maximum 35 per cent even today.
No one has come to the cap of 49 per cent. (The Modi government allowed 49 per cent FDI in 2015.)
When the Insurance Regulatory and Development Authority bill discussion was going on in 1999, L K Advani, then deputy prime minister, said that if the insurance sector is opened up to foreign companies then every year $25 billion will come to India as FDI.
Twenty years later, we only got $1.74 billion as FDI in the insurance sector.
If Advani was right in his prediction, then today, after 20 years, $500 billion should have come to India, but that did not happen.
The Modi government has now raised the FDI limit to 76 per cent. Twenty years ago it was raised to 26 per cent and subsequently to 49 per cent in 2015. But still LIC has a market share of 76 per cent. So what are your worries about?
We are producing finance capital which is essential for the development of the nation.
If banking and insurance is with the public sector, then the nation benefits.
Why does this policy need to be reversed?
What is the interest of our nation in making this move?
Because the government has to meet its fiscal deficit target for which it needs urgently.
They have declared in the next five years the government will invest Rs 111 lakh crore in infrastructure development.
LIC is giving the government Rs 3.5 lakh crores to Rs 4 lakh crores every year.
This figure can be increased if the government and we together work on it.
We believe LIC can give government Rs 5 lakh crore every year.
In five years we can give them Rs 25 lakh crore.
In reality, the government is harping for loan bonds.
When they float it in the market no one is buying it because the government is giving 6 per cent interest.
Even LIC did not purchase.
Now the government is giving 6.25 per cent for these loan bonds.
This at a time when the fiscal deficit has gone up to 9.5 per cent of GDP.
If fiscal deficit of the government is increasing, then it is not LIC's fault.
It is the fault of the government who are pursuing wrong policies.
The government has created this crisis
Why should LIC pay for their wrong policies?
We will fight back on this issue with the government.
The government wants foreign companies to capture the insurance market.
These foreign companies want ownership of Indian companies.
Don't you feel LIC has failed in its mission as after 65 years of its existence if only 290 million Indians have got life insurance?
You read the Arjun Sengupta report (external link), it says that 83 crores (830 million) Indians spend Rs 14-20 in a day.
This is the situation of the Indian economy.
We have 29 crore (290 million) individual policy holders and 12 crore (120 million) group policy holders.
So in total we have 41 crore (410 million) people who have life insurance.
Now India's population has children and old people who do not get insured.
If you remove them, then the total number of Indians who are eligible to get insured comes to 60 crores (600 million) in which 41 crores Indians have been insured.
Is it not a good number?
The figure you are saying does not give the true picture of insurance.
A child cannot be insured and an old person above 70 cannot be insured.
Why should we count them as insurable persons?
How will the health insurance sector get affected by this move?
The way they (private companies) are giving mediclaim policies, the cost effectiveness is very low.
It is therefore not popular for companies.
I am giving Rs 1,800 per month and I am covered for Rs 50 lakhs.
I was insured in 1987.
Till date I must have given Rs 3 lakhs or so for mediclaim and never claimed it.
The moment I get hospitalised for one time claim all the premiums I paid will get washed away for the insurance company.
Do you feel the cost of mediclaim will go up for the public after the new FDI limit?
Yes, because private companies will surely want the insurance premiums to go up.
Moreover, LIC IPO is coming up, then FIIs and corporate will take over the shareholding the company.
After listing they will demand to increase the shareholder value and this is what the main purpose of listed public limited company is.
They will tell us not to invest in government bonds or any area which does not give good returns.
They will object to everything.
If you insure rural people and the poor, these FIIs will object to it.
The very purpose of founding LIC will get defeated.
One comrade was telling us that when Coal India was thinking of wage revision for workers, a British shareholder objected to raising wages and said it is not good for the shareholders of the company.
He said the share value of the company will decrease.
This problem LIC will also face if it brings out an IPO because the whole set-up and running of the company will change.
Do you feel the IPO is bad for LIC?
It is bad for LIC.
It is bad for the nation and its employees.
A shlok from the Gita, Yogakeshemam Vahamyaham (your welfare is our responsibility) is the part of the LIC logo. Do you feel the Modi government is abandoning this principle by raising FDI ceiling in the insurance sector?
That is a very valid point.
LIC is a government company and running very well.
It is giving high rate of returns to the government.
In every count we are number one in spite of insurance market opening up.
So why should we lose?
The BJP's earlier avatar, the Jan Sangh, in 1956 opposed nationalisation of LIC and banks.
Their ideological commitment is for corporates.
Crony capitalism will benefit Adani and Ambani.
It is the Jan Sangh's ideological commitment.
The BJP is against the public sector and pro-corporate.
LIC was set up in 1956 in the Nehruvian era. Don't you think times have changed and the world is very different today? How can you continue with the same mantra of nationalisation?
Time changes and we have to adapt to new changes.
But you cannot change the total set-up.
What happened to BSNL?
Jio has taken over that business completely.
Today if you have a BSNL connection, then you do not get a signal in your house.
You think LIC will go BSNL way?
The government is trying to take LIC via the BSNL route.
We can struggle and campaign.
We are doing that.
We have given memorandums to more than 400 MPs.
We have also approached celebrities to write letters to the finance minister.
We also held a one-day strike.
It seems the government is in no mood to listen to you.
What should Bhagat Singh have done?
He knew he would be hanged.
Did he give up his struggle?