'Caravan has clearly revived the company and with it, retro has become popular once again'
'A Murphy transistor was lying in the boardroom and somebody said that our target audience would identify with that product'
Illustration: Uttam Ghosh/Rediff.com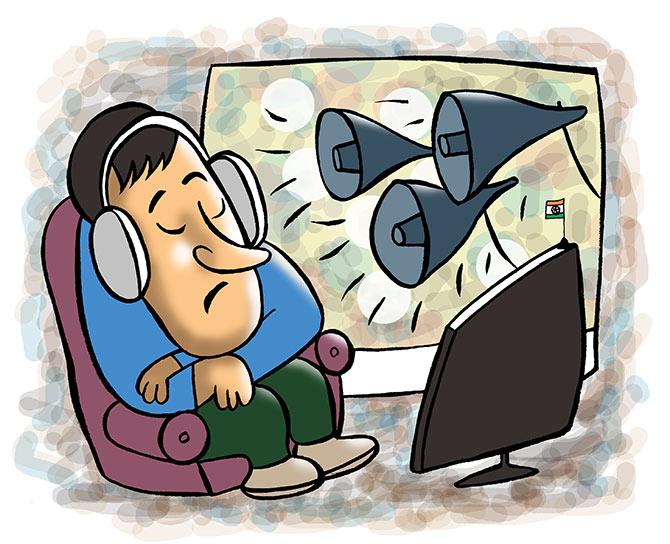 The once ailing Saregama is getting its mojo back.
Bolstered by Carvaan, a portable digital audio player that turned out to be a disruptor, the company has chalked out an aggressive growth path.
In an interview with Avishek Rakshit and Ishita Ayan Dutt, Sanjiv Goenka, below, chairman of RP-Sanjiv Goenka Group, talks about a road map, which includes taking Carvaan to the next level, launching more films on OTT platforms and getting back into Hindi film music production after a decade.
WARC has declared Carvaan as the most effective campaign in the world. How did you come up with this product?
There was a huge discussion on how we can make our product relevant.
After two or three continuous meetings, we concluded that the target audience was 45 to 70 years.
We realised that they were not tech-savvy. So, we had to make the product easy for them.
A Murphy transistor was lying in the boardroom and somebody said that our target audience would identify with that product.
That is how we came up with the look and feel.
Then there was a campaign, which was very targeted, focused and emotional.
It was about gifting a product to your parents. It worked.
What is the next level for Carvaan?
It has done extremely well with the 20-odd metros and sub-metros.
We have not started marketing it in the rural areas, yet.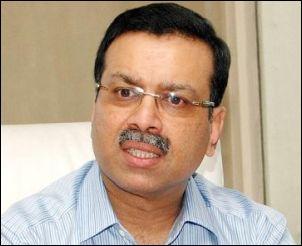 That is going to be our next thrust to make it a community-listening product.
Now, we have to go beyond Amazons and to the villages.
There will also be another new product variant, which we will be launched in the next 10 days. It is absolutely exciting.
On the other hand, the strategy for users who already have a Carvaan is to upgrade it to superior variants and for people who do not have it, can go for a Carvaan Mini.
This year, we may end up spending Rs 100 crore on its promotions.
To what extent has Carvaan helped Saregama revive?
It is now 50 per cent of our total sales and about 40 per cent in terms of margins.
Caravan has clearly revived the company and with it, retro has become popular once again.
What kind of growth do you see in Saregama in the next five years?
It is a reinvented company.
So, we expect to grow aggressively and attractively every year.
All are worked out in our mind for the next 3-4 years.
We cannot forecast but next year will be in a much better position.
This year, we will earn revenue from four films.
Next year, we will have revenue from 16 movies.
We did not have the benefit of Carvaan volumes at the beginning of the year.
From the first half of next year, we will be starting with volumes. Then content will be there on the over-the top (OTT) platforms.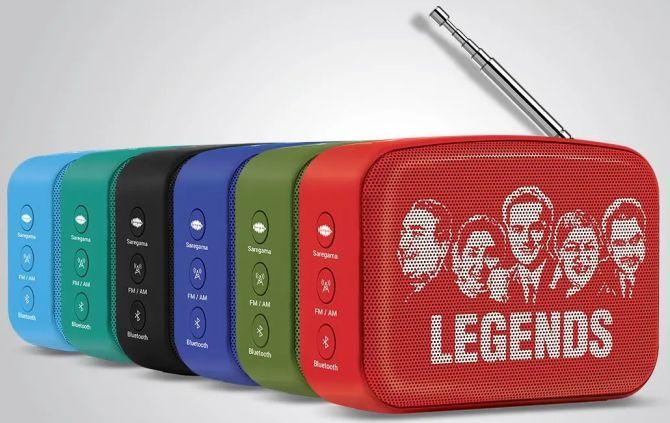 So, you will be aggressive on films?
We have done a deal with a major platform for 12 films this year.
Some of our films are already on Netflix. We are talking with another platform.
If it is successful, there will be more. So far, our films have been based on real life stories but now we will go on for fictions as well.
What about series on OTT platform?
We have been doing a lot of serials for Tamil TV and we are the number one provider for Sun TV.
I think, what we need is a little more confidence.
We are doing it really well before we venture into it. It is my way of being a little cautious.
You have re-entered the Hindi film music production space. What made you venture back into film music production?
Now, that all revenues (for industry) are through legitimate platforms, you can actually keep a track on downloads, sales and (online) hits.
Hence, it has become a much easier business to handle.
We will go on and create originals. We are back in the Hindi films space.
The first major banner have been re-signed with us is Vidhu Vinod Chopra.
It is the beginning and we will have others.
How has the industry changed in the past five years?
I think, with more and more digital, there will be two major changes - business will be getting more and more transparent and Carvaan becoming a disruptor.
It is not only wireless or Android-powered but users are getting another medium to listen to music.
In a way, we have recreated a desktop version of a laptop.