'Affordable housing is the next big area, from where future growth will come'
'To grow in this segment, we found value in Gruh'
Illustration: Uttam Ghosh/Rediff.com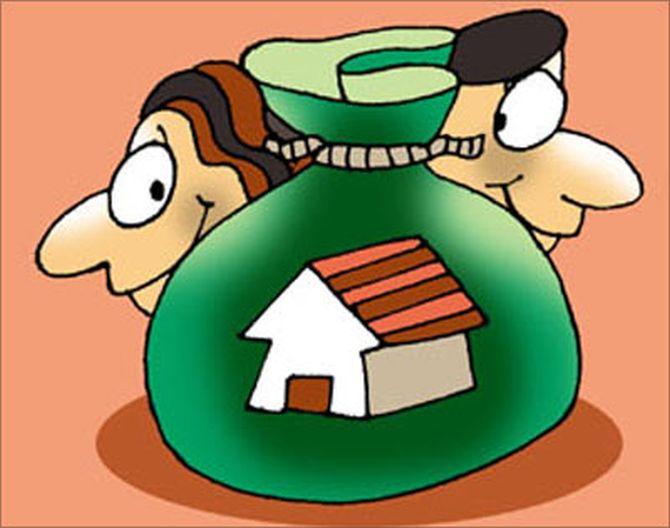 Bandhan Bank's recent acquisition of Gruh Finance, the HDFC group's affordable housing finance arm, will take it closer to the Reserve Bank of India's promoter shareholding norm, which caps it at 40 per cent within three years' of starting operation.
The bank now has to reduce it to 20 per cent.
C S Ghosh, bottom, left, managing director and chief executive officer of Bandhan Bank, talks to Namrata Acharya about the merger, tweaking its shareholding structure, growing its loan book and focus on small and medium enterprise (SMEs).
What is your long-term vision?
There is a substantial population in India which is still unbanked.
Hence, financial inclusion is our prime objective.
The model which Bandhan uses is very conducive to achieving this goal.
Next, even though most people have deposit account in banks, they don't have a loan account.
Accessibility to these through the formal banking channel is still very low in India.
This leaves a good scope to give credit accessibility. There is also a scope for growth in meeting credit needs of SMEs.
How do you balance the goal of financial inclusion with investor interests?
There is no compromise on profitability. For a business model to be sustainable, it has to be profitable.
Our focus is on microcredit, which is profitable.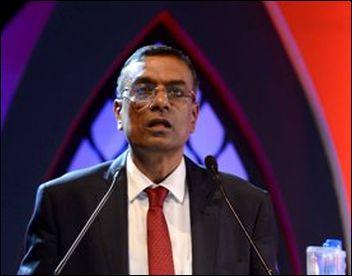 In the next stage, our customers want asset creation.
That's why affordable housing is the next big area, from where future growth will come.
By 2022, to meet the target of housing for all, there is need for 20 million houses.
Of this, about 850,000 have been built.
How do you see your micro- and non-micro housing mix changing in the next 10 years?
It could be about 50 per cent microcredit and rest non-microcredit, which includes affordable housing and micro, small, and medium enterprises (MSMEs).
When do you see the merger with Gruh complete?
Much of it depends on the regulator.
According to our assessments, it will take from nine months to a year.
After the deal, HDFC will hold close to 15 per cent in Bandhan Bank, but the regulations say one bank can not hold more than 10 per cent in another bank.
We have placed the request with the RBI.
Are there any challenges for the merger?
We have the experience of merging a microfinance firm with banking business.
So, we already know how to meet the challenges.
This merger is a little bit easier than that.
The business model of Gruh will remain the same.
How did you zero in on Gruh?
After becoming a bank, our target was to grow in three segments -- microcredit, SMEs, and affordable housing.
It took us three years to stabilise our deposit base.
Now, we have a deposit base of about Rs 34,600 crore.
About 84 per cent of this deposit is retail and about 40 per cent is in current account savings account (CASA).
That gave us confidence.
We are present in affordable housing segment, but the scale is very small.
To grow in this segment, we found value in Gruh.
We had earlier tried to bid for PNB Housing, but then, we saw it was not a good match for us as 40 per cent of their book was corporate housing.
We were also in talks with a few other firms, but the deal didn't materialise.
We have been talking to Gruh since the bank was formed.
When we got listed, we started more serious discussion.
How do you plan to further dilute your stake to meet the RBI norm?
We have just started. Until the deal is complete, we cannot change the capital structure.
We have no plan for any other merger.
Analysts say the deal with Gruh was overvalued for Bandhan?
Both are listed companies, and valuation depends on the market price.
Also, one must realise, the best enterprise comes with the best price, and moderate enterprises comes with moderate price.
Are you planning to grow your corporate book?
No, we will stay away from corporate loans.