''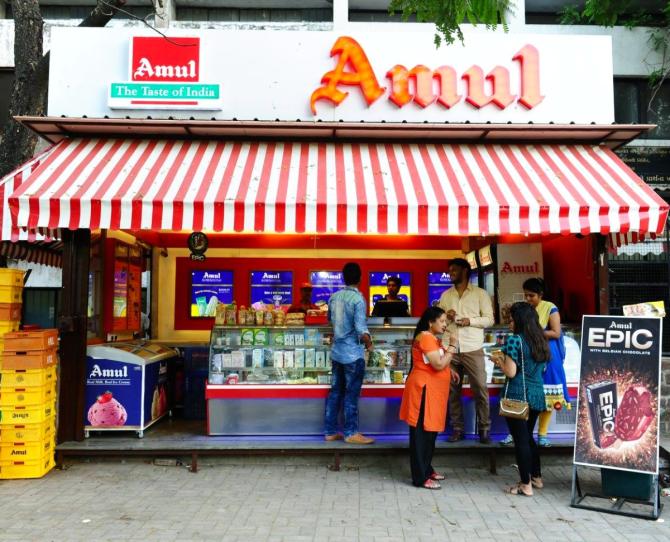 After launching a clutch of products and variants over the past one year, Amul plans to get into a new category.
The dairy major is focused on driving volumes this year and expects GCMMF's revenue to touch Rs 62,000 crore (Rs 620 billion) compared to Rs 53,000 crore (Rs 520 billion) last year (FY21). It has seen double-digit value and volume growth so far.
In an exclusive interview with Sharleen D'Souza/Business Standard), R S Sodhi, managing director, Gujarat Cooperative Milk Marketing Federation (Amul), talks about the company's plans.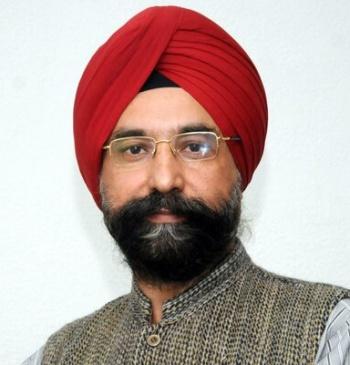 IMAGE: R S Sodhi, MD, Amul.


Photograph: Kind courtesy R S Sodhi/Twitter
Will Amul take or has already initiated any price hikes across products as costs continue to go up?
In the last two years, Amul has taken price hikes only once, to the tune of 4-5 per cent in July 2021 despite higher costs especially in packaging, energy and logistics.
We have not passed on the full increase of higher production costs to the consumer because we want strong volume growth across our products which we are witnessing.
So far this year, we have clocked 18 per cent value growth and our volume growth is at 16 per cent.
We have not taken any decision to hike prices of our products after July.
We will only take a price hike in ice creams in the next two months to the tune of 4-5 per cent because we did not increase it in July.
Products like butter, cheese, paneer are growing well for the last two years.
The volume growth from these products is better this year compared to last year.
Amul has launched a slew of products in the last one year, what has been the response to these products?
We have launched more than 20 products and product variants.
It takes time for new products to become significant volume drivers.
But we are happy with the acceptability of the new products which we have launched and believe that they have the potential to grow.
Two to three years ago, we launched lactose-free milk which did not take off earlier but now it is a hit product.
With e-commerce, it is easier to launch very specific and targeted products for a niche segment.
It makes sense to launch products like lactose-free milk and dark chocolates on e-commerce platforms because selling it via the traditional distribution channel is not only difficult, but it is also expensive.
E-commerce is an appropriate distribution channel because demand is scattered for these products making it difficult to capture it through the traditional network.
Some products are later sold only through A-grade retail outlets.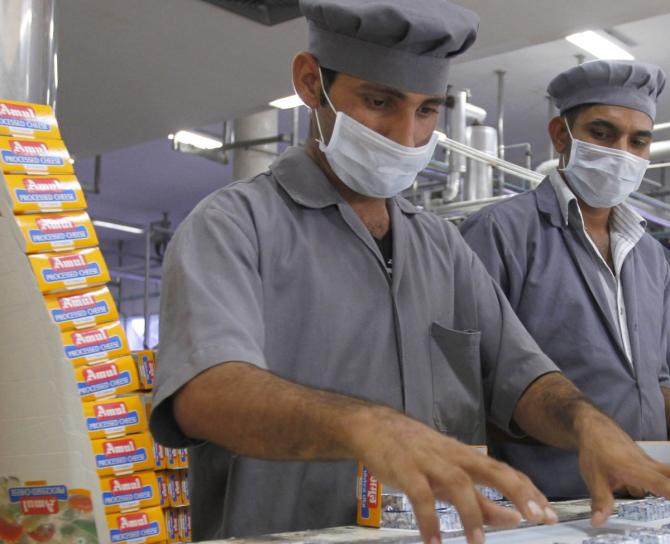 Which categories do you plan to enter in the coming months?
We are looking at the frozen fruits and vegetable market very seriously.
Amul is the only brand which has a cold chain network pan-India, so why not leverage that network and also help farmers to sell their fruits and vegetables.
What is your revenue target for FY22?
We expect our revenues to touch Rs 62,000 crore this year because we have seen strong volume and value growth so far this year.
What expansion plans do you have in place?
Every year we spend between Rs 800 crore (Rs 8 billion) to Rs 1,000 crore (Rs 10 billion) both in dairy processing and cattle feed.
We are adding a plant in Rohtak, we are waiting for approvals to add a plant in Kolkata, we are also adding another plant in Rajkot, Gujarat, another one in Maharashtra, Andhra Pradesh and Varanasi.
We currently have a capacity of 360 lakh litres capacity per day and we want to reach 420 lakh litres capacity. This capacity will be added over the next two years.
How is export demand currently for Amul's products?
Demand for our products have been strong and we expect our exports to touch Rs 1,000 crore (Rs 1 billion) by the end of the year.
Feature Presentation: Rajesh Alva/Rediff.com