'All businesses have to be run for business, for profits on a sustainable basis.'
'It may sound old school, but then I have been in business for 32 years and you can't change an old tiger's stripes.'
Shailesh Dobhal meets up with the flamboyant Sandeep Goyal.
So who is he talking to in the Indian ad world for a takeover? I have known Sandeep Goyal, founder chairman of Dentsu India, for over a decade now, which is why I am going straight for the most important question at the beginning of our lunch meeting.
For Goyal -- who calls himself the best ad salesman, without batting an eyelid -- has a way around stories and he can regale and make you lose yourself in them once he starts spinning a yarn. So better to get business out of the way and then sit back and soak in the consequential, the inconsequential, some quotable, some off-the-record stories the ex-Nerolac Paints salesman always has in store for you.
Goyal, as always, is forthcoming. "I will be lying if I told you I won't look for opportunities. The temptation is always there and I believe I am smarter than a lot of guys. But, frankly there is so little that most existing traditional agencies have to offer," he says with derision for the "petty and shallow" Indian ad industry that he has never tried to hide.
Well, would he then look at buying into an ad start-up?
It turns out that Goyal recently invested in The Mob, a mobile-focused creative start-up.
And how about putting some of the Rs 250 crore (Rs 2.5 billion) he made by selling his stake in Dentsu India to the Japanese ad giant five year back in start-ups outside advertising? After all, these days anyone with money -- from senior Indian Inc managers to retired moneybags -- is chasing the 20-somethings for a slice of the new economy pie.
"Well, a lot of the start-up stuff is inexperience coupled with arrogance. And there are a lot of upstarts there. Even today, I will rather put my trust, and money, in a 42 year old."
To him, all the buzz around gross merchandise value is meaningless if the business does not have profit on its books. "All businesses have to be run for business, for profits on a sustainable basis. It may sound old school, but then I have been in business for 32 years and you can't change an old tiger's stripes," chuckles Goyal.
And just to prove that he walks his talk, he throws in the fact that he did not use even a penny of the $8 million overdraft facility extended by the parent to Dentsu India or had a single rupee of write-offs or borrowings in the seven years he ran the firm.
Goyal says he maintains the same financial discipline in his avatar as an entrepreneur. "It may sound conservative and old-fashioned, but at the end of the year I put money into the bank and I feel damn good about it," he says.
Goyal had picked up (New Delhi's) The Imperial's South Asian restaurant The Spice Route for its appams. It turns out Goyal turned vegetarian two years back as he "had more than enough of my share of non-vegetarian stuff," so we order the vegetarian curry for him and Pariappu prawn curry for me with egg appams.
The non-compete clause with Dentsu left a sliver of opportunity for Goyal, and he made the most of it in the last five years by diving deep into the mobile and Web-based advertising business.
As president of ad agency Rediffusion DY&R, and later with Dentsu India, Goyal was part of the team that launched Airtel 20 years ago and relaunched Aircel in 2005-06. Goyal drew on this experience to get into the mobile monetisation business with his firm Mogae Digital.
"With technology-led, action-driven mobile advertising we are offering marketers the solution to the biggest advertising block -- consumer amnesia and inertia." Goyal is almost child-like in his enthusiasm while demonstrating his firm's new mobile product, StarStar, to me, with text messages flowing fast and thick from banks to breakfast cereal makers.
And true to his old school roots, he says the business turned cash positive in the first year itself, and is turning in profits now.
But it was not just business that kept an out-of-traditional-advertising Goyal busy in the last few years. He sat and aced the CAT exam for admission into premier management institutes, including the Indian Institutes of Management, and enrolled for a PhD at Delhi University's Faculty of Management Studies with a thesis subject close to his heart -- human brands!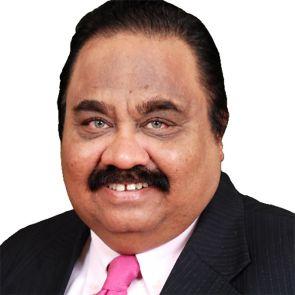 "I spent an inordinately long time researching the Virat Kohli-Anushka Sharma pair for my thesis and now apparently they're separating," he tries to make light of his labour and promises to break lots of myths around human branding with his soon-to-be submitted doctoral thesis.
Goyal, a published author, is already negotiating with publishers for his next business book. And a in-the-works novel, Witches of Worli (no prizes for guessing who it is about if you have the faintest idea about corporate landmarks in Mumbai) promises to be a business chick lit.
Goyal -- who has set up a number of digital firms like Mogae Digital, advertising time and space auctioneer lastminuteinventory.com, Diginatives for delivering school course material globally, and Mogae Media since he quit Dentsu -- says he's most satisfied with the art trust, Kailasham, that he set up with wife Tanya.
"We have around 800 pieces of the finest ceramics in this country -- from a Ray Meeker, P R Daroz, Ange Peter, Ira Chaudhary to a Vineet Kaicker. And now we have diversified into bronzes and paintings too. Not many people are putting up museums in this country and we intend to do it."
Art, it seems, is becoming an obsession at the Goyal household, with his only progeny, lawyer daughter Carol, embarking on a masters from Sotheby's Institute of Art, London. Lest the impression takes root that art is becoming the new family business, Goyal says, "Collecting, curating and putting it together is one thing. In the foreseeable future, I don't see ourselves getting into selling or auctioning of art. I will be quite happy putting up a private art museum, somewhere in or around Gurgaon."
Though not a regular, Goyal is gaga about the food at The Spice Route. Such praise from someone who is a significant investor in celebrity chef Sanjeev Kapoor's food channel FoodFood must surely warm the cockles of the chef's heart. Pity, I had made the reservation and the staff was unaware of the identity of my guest.
Lunch over, we order some freshly brewed coffee.
In his over three-decade-old career in advertising, Goyal moved from a small agency, Interact Vision, to a big one, Rediffusion, which he led for some time before doing a not-so-happy two-year stint as president of television broadcaster Zee. He moved on to partner Dentsu for its India entry in 2003. Surely, a mobile business and a doctoral degree aren't enough to keep him busy, I wonder aloud.
He lets me in on a secret, provided I don't reveal company or brand names. Back in 2011, he did try to buy a bevy of garment brands in partnership with a big private equity investor, some in the pink, others in duress, but somehow the deal fell through due to a valuation mismatch. For a while, he even entertained the idea of taking over a big news channel.
With his mobile ad business cruising along nicely, it's hard to imagine Goyal not getting back to some big-bang deal-making.
"For an entrepreneur it is not just important to know when to enter but equally when to exit a business," says the 53 year old.
Bet he's up to something....
Sandeep Goyal's photograph: Kind courtesy Sandeep Goyal/Twitter