Many big Indian firms seem to be reordering core beliefs around their management, products and markets. Is it for real?, asks Sailesh Dhobal.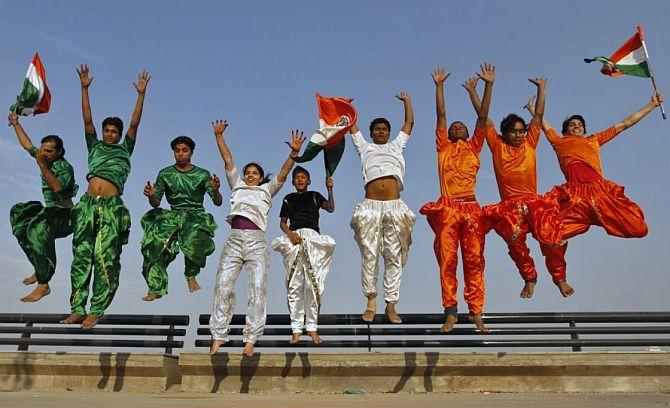 Image: India Inc is preparing itself for the next phase of growth. Photograph: Amit Dave/Reuters
There are stirrings of change at some of the country's big businesses. Realising that old ways of doing business will not work in tomorrow's hyper-connected and strategically complex business world, companies like Reliance Industries Ltd (RIL), Wipro, Hindustan Unilever (HUL) and Infosys are discarding the old to ring in the new in order to remain relevant and competitive.
In the process, these firms are reordering their core beliefs around products, management and markets.
The country's biggest private firm, Rs 4 lakh-crore RIL, is reported to have recently unveiled an internal constitution, Reliance Management Services - kind of standard operating procedure for anything from people management to assessing business risk.
Now, defining and codifying processes and policies may be old hat for big western transnationals' such as Coca-Cola or General Electric, but for a second-generation, promoter-manager driven one this is perhaps a first in its over four-decade old existence as it spawns a conglomeration of firms across oil & gas, telecom, retail and sports.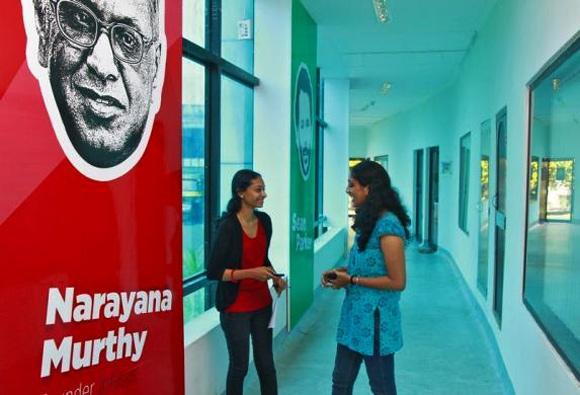 Image: Infosys has devised new strategies to ensure growth. Photograph: Sivaram V/Reuters
The change here is a recognition of the fact that what had worked for Reliance through the licence raj, post-liberalisation and the noughties will not necessarily work anymore.
To be sure, and we need to watch how the exercise pans out, this is no disruptive thinking and the culture of centralisation may still linger, but the very fact that the firm thought of writing down dos and don't in black and white for its 23,853 employees across 23 nationalities does point to an attempt to take discretion and subjectivity out of Reliance's dealings within and without.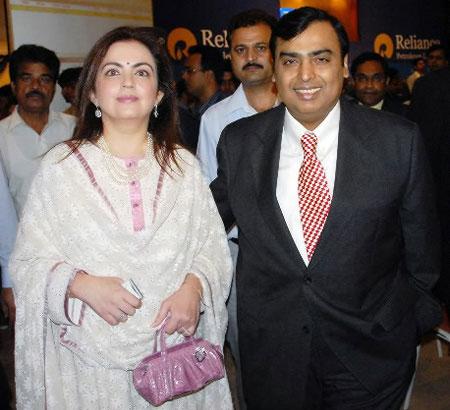 Image: RIL chairman Mukesh Ambani has lined up Rs 20,000 crore investment. Photograph: Reuters
And if Reliance is trying to make itself process-driven, Infosys has gone a step ahead and made itself promoter-free. Now that's a big deal not just for Infosys, billed as the country's first major start-up, but a moment of reckoning in India's corporate history - a truly professional firm taking shape with the principal founder refusing even the ceremonial post of chairman emeritus.
Think about it: how often are you witness to promoters and founders cutting the umbilical cord? For cue, list out the country's professionals-only run companies with no identifiable promoter shareholder.
Leave out the government-run firms such as State Bank of India, oil biggie Indian Oil or the country's largest insurer Life Insurance Corporation of India, for the government is every bit a nosy promoter as you can get.
Begin with ITC. Larsen & Toubro, yes.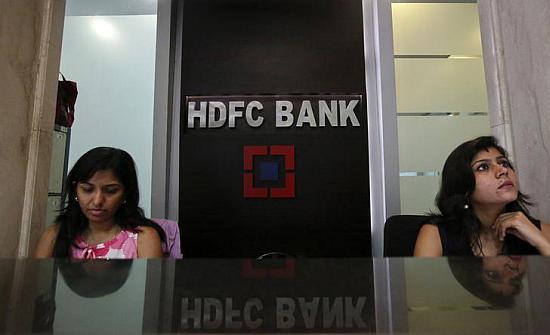 Image: HDFC Bank has grand plans to beat competition. Photograph: Vivek Prakash/Reuters
HDFC and ICICI , yes again. Maybe another handful in a universe where over 3,000 companies are listed. You get the point?
And if Infosys has made itself promoter-free, its compatriot across the road Wipro is reportedly planning a big push towards automation, and importantly without reducing workforce.
Though the firm has not spelled out or even confirmed the development, the attempt ostensibly is to crack the elusive non-linear model of growth in the information technology (IT) industry - essentially, making growth relatively independent of the number of coders added to the payroll by automating jobs currently done by techies.
Why, even Infosys' new CEO Vishal Sikka wants to push the company towards artificial intelligence - again, an IT industry metaphor for automation.
And both firms liken the move to upskilling rather than an attempt to cut workforce.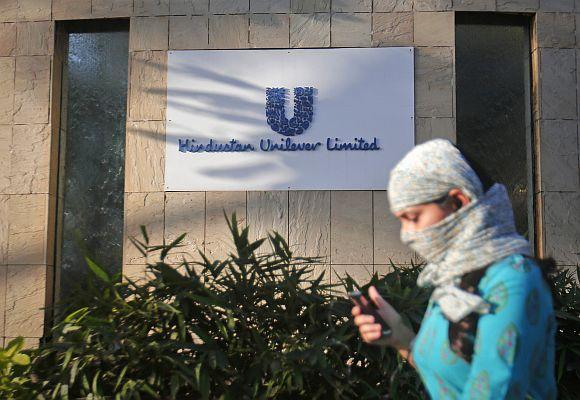 Image: HUL kicked off 14 new consumer clusters in September. Photograph: Reuters
Recently the chief executive of HUL - the well-oiled sales and marketing machine, often considered the repository of consumer insights in the country - spelled out the need to get more granular understanding of its consumers in small towns and villages and, therefore, shift to a whole new consumer clusters model.
Christened "Winning in Many Indias", HUL's initiative will transform the structure of its organisation - carving out a new branch from the existing four to reach out better to 500 million consumers across Bihar, Madhya Pradesh, Uttar Pradesh, Rajasthan and Chhattisgarh.
Kicked off last month, the 14 new consumer clusters by HUL are indication that the mofussil India's low-hanging fruit have disappeared, and marketers need to sweat more to sell anything from colas to cars.
To be sure, some of the above initiatives may turn out to be false starts, still-borns or falter in implementation. And that will separate real change from mere fad.