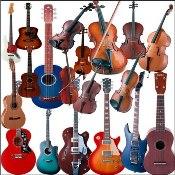 Only recently have I realised how difficult it is to put everything that has gone on in the music business over the last decade in a nutshell.
Why the last decade? Because a decade ago is when Napster emerged and as quite dramatically stated in Time magazine that it had "changed the world", says Craig Fernandes.
While there was clearly no shortage of hyperbole surrounding Napster, I find myself more convinced when well-known thinkers and activists like Lawrence Lessig refer to online music file sharing as the "crack cocaine of the Internet's growth. It drove demand for access to the Internet more powerfully than any other single application."

Even if you think that statement is a bit exaggerated, there is really no doubting the power of music to affect change.
Especially when it has been wrenched from the hands of threatening copyright owners and put in the hands of average citizens like you and me through a process of de-centralisation that continues despite the industry leaders best efforts to ebb the free flow of music.
A recently published study conducted by Demos in the UK through a survey of 1008 people between the ages of 16 and 80 has found that one in 10 people download music illegally. Which is not good news but the study also finds that people who download music spent an average of £77 a year on legal music which is £33 more than people who do not download music.
The IFPI was quick to clarify that this study does not imply that music downloading stimulates music sales. In fact, a research conducted by Jupiter in 2008 estimates the cumulative effect of downloading to result in losses in 2012 around £1.1 billion.
But if there is one lesson that Napster and the last decade of trying to stay alive in the music biz has taught us, it is that we can't be sure of the future. Sure, in retrospect the commonly held belief is that the music industry made their biggest mistake by getting on the wrong side of the file sharing issue early on by resisting it and not working with the file sharing networks constructively and instead suing them.
Steve Knopper's insightful book, Appetite for Self-Destruction: The Spectacular Crash of the Record Industry in the Digital Age puts this mistake down as the most significant contributor to the downfall of the music industry.
An alternate view however is one expressed by Glenn Peoples in Billboard who says that the music industry would never have been able to negotiate a licensing deal with file-sharers at as early a stage as 2000 only because the complex nature of the business would not allow it.
Hindsight in this case still does not provide enough clarity. What is interesting though is that the future looks quite good. Maybe not for major music companies but certainly for music audiences who now have access to more music than ever before and from more sources, which more often than not are free.
And if Wired's Chris Andersen's "freeconomics" theory proves true then that is possibly how things will work in the future for music as well.