'Strange as it may seem, the more advanced the safety features in a car, the more critical is the role of the humble seat belt.' says C V Raman.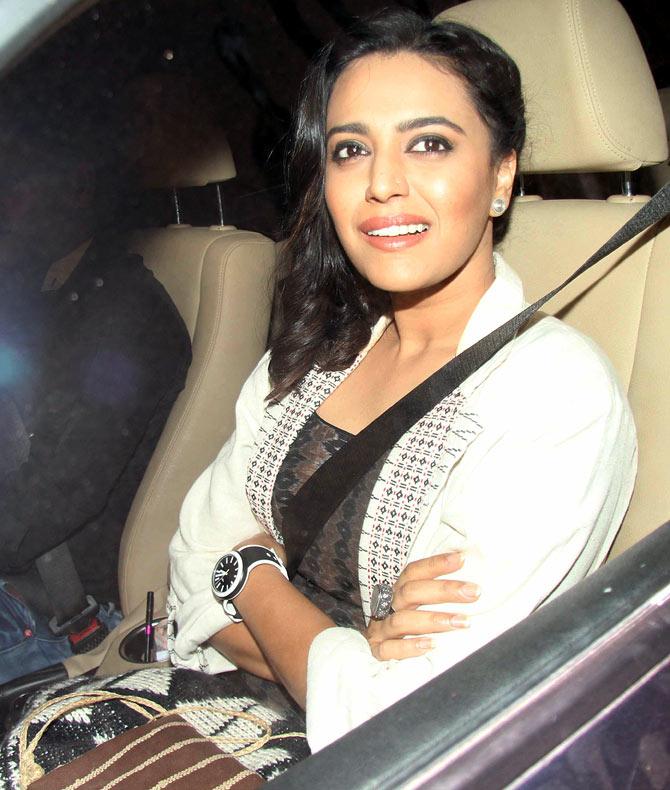 IMAGE: Actress Swara Bhaskar makes sure to have her seat belt locked in when she is in her car.
India's automobile industry is going through a major transformation. A new set of vehicle safety norms is set to come into effect, starting October.
The car industry is rapidly upgrading its products to meet these stringent safety norms.
The Union ministry of road transport and highways has, after studying the best vehicle safety practices across the world, laid down these norms, which are on par with the safety standards in Europe.
Interestingly, these safety norms cover not just car users, but also aim to minimise injury to pedestrians who may be hit by an automobile.
The car industry is investing in new equipment such as airbags and anti-lock braking systems. But that alone is not enough.
Companies are making other innovations so that the additional equipment, while delivering higher safety, does not unduly increase vehicle weight and compromise on other important aspects like emission, performance and customer comfort.
Car companies are investing in extensive research, testing and evaluation to ensure that these cars meet advanced safety norms.
At Maruti Suzuki, for example, we crash-test 35 to 40 cars of each model at our advanced R&D Centre in Rohtak (Haryana) before we can be satisfied that it meets the forthcoming safety norms.
All this effort and investment is being made to minimise injury and fatalities in road accidents.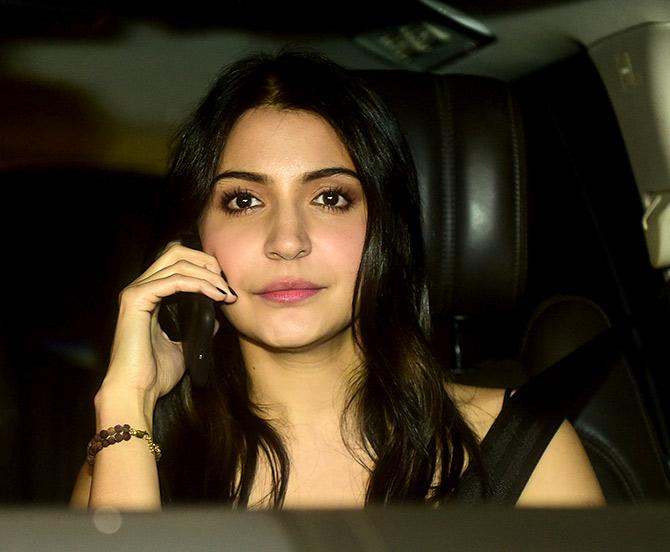 IMAGE: Anuska Sharma chats on her phone, seat belt firmly in place.
Nearly 150,000 people die on Indian roads each year.
Disturbed by this, Nitin Gadkari, the Union minister for road transport, highways and shipping, has taken the challenge of bringing it down to half by 2020.
As automobile engineers, it gives us great satisfaction to be contributing our efforts to a national goal.
However, all these efforts may be nullified if we do not acquire a basic habit: Putting on the seat belt while travelling in an automobile.
Strange as it may seem, the more advanced the safety features in a car, the more critical is the role of the humble seat belt.
For example, in a vehicle with airbags, if the passengers are not wearing the seat belt at the time of a crash, an airbag could end up causing harm to the passengers.
According to a World Health Organisation report published in 2015, wearing a seat belt reduces the risk of fatality among drivers and front-seat passengers by 45-50 per cent!
The risk of serious injuries comes down by 45 per cent.
Among passengers on the rear seat, according to WHO, seat belts reduce fatal and serious injuries by 25 per cent.
In fact, this is leading countries to not just adopt comprehensive seat belt laws, but also strengthen enforcement.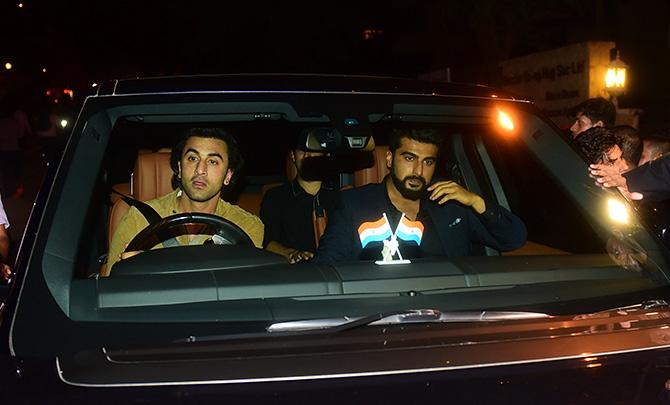 IMAGE: Ranbir Kapoor believes in the seat belt rule.
This expert view is reinforced by our experience in the R&D lab.
In our crash lab tests, we use dummies made of steel and rubber with sophisticated sensors embedded in them to simulate the human body and measure the damage caused during a crash.
We have dummies of different sizes and shapes which represent a typical male or a female or a child sitting in the car.
Our tests show that the impact is much more severe on dummies that do not wear a seat belt.
India's record with regard to seat belts is dismal and shocking.
In most parts of the country, vehicle users are not even expected to wear a seat belt.
There is practically no enforcement of this rule.
Even where enforcement is stringent, it is confined to the passengers in the front seats. For some strange reason, rear-seat passengers are not expected to wear the seat belts provided for them.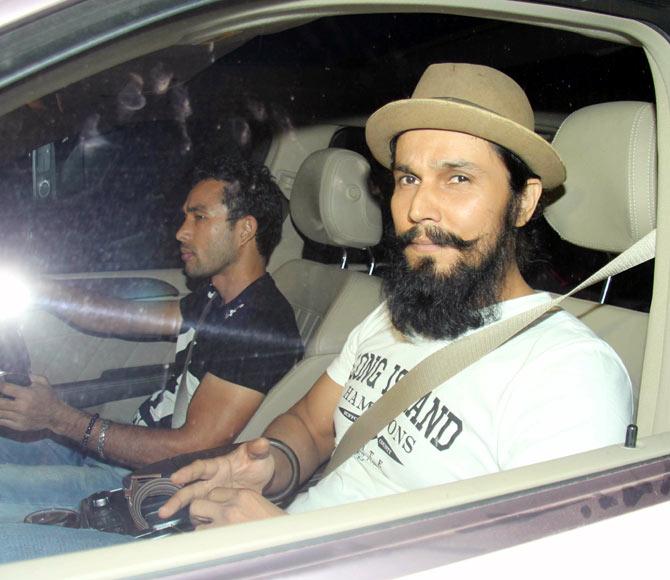 IMAGE: Safety first is Randeep Hooda's motto.
I see this as a big opportunity.
If we could only adopt this simple act of wearing a seat belt each time we use a vehicle -- voluntarily, in areas where it is not enforced -- we would be bringing down road fatalities by a significant number.
As cars become more sophisticated in terms of safety, it is even more critical that we belt up every single time for ourselves and our loved ones.
C V Raman is head of R&D, Maruti Suzuki India Limited.
Photographs: Pradeep Bandekar