As India gears up for an e-commerce revolution, China reveals how the explosive growth of this industry has created young millionaires whose success has lured millions more sellers online.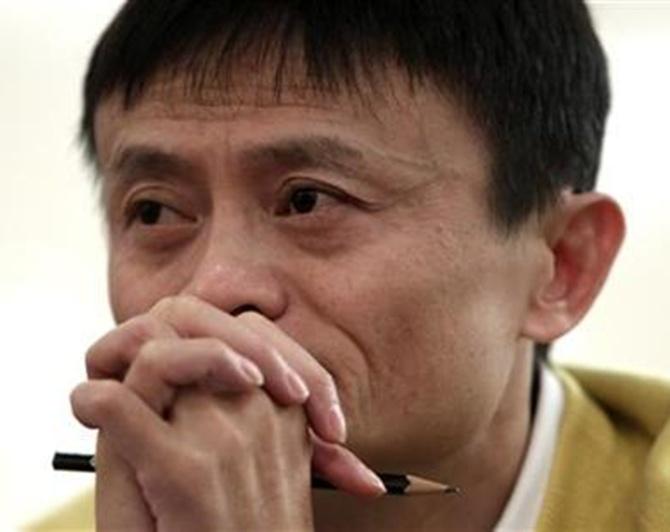 At a few minutes to 9 o' clock on the night of November 10 last year, Shi Gengji, the 23-year-old son of a farmer in Yiwu, a trading town in JiangsuProvince an hour-and-a-half by train from Shanghai, posted a photograph of his personal shrine on Wechat.
In the picture, plates of fruit, sweets, cans of Redbull, and a pyramid of instant noodles were placed before a portrait of Jack Ma, billionaire founder of the e-commerce giant Alibaba and China's richest man.
"God father, please bless me. We are fighting through the night to be famous overnight," read the scrolls emblazoned above Ma's portrait. The photo caption spelt out Shi Gengji's task, "Will the sales volume of Singles Day match even half of last year?"
November 11, or Singles Day, is China's answer to Valentine's Day — except the Chinese version celebrates singlehood. In 2009, Alibaba copyrighted the term "Double 11", and turned it into a spectacular celebration of online commerce. Shi specialises in selling garments and Singles Day, for millions of traders like him, is a make or break moment.
India's e-commerce companies have learnt from Alibaba. This October, Amazon and Flipkart announced rival shopping festivals, pitting the former's "Great Indian Festival Sale" against the latter's "Big Billion Sale". A fortnight later, Amazon announced a second round with the "Great Indian Diwali Sale".
If Flipkart sold stuff worth about $300 million during the five-day Big Billion Sale, Alibaba processed merchandise worth $2 billion in the first hour and 11 minutes of 11/11 last year. The company cleared $9 billion when sales closed at 11 pm.
As India gears up for an e-commerce revolution, China reveals how the explosive growth of this industry has created young millionaires like Shi whose success has lured millions more sellers online. In 2014, the Alibaba group had over 350 million active users.
Shi's WeChat suggests he did very well on Singles Day. In December he posted a screenshot from AliPay, Alibaba's money transfer app, disclosing he had spent a little over 1.4 million RMB (approximately Rs 1.4 crore), with an ironic caption, "The Alipay of other people makes money, mine only spends money."
There are photos of him trying on a Rolex and an Omega, captioned "Friends, does this suit me?" and of the keys to a new black Mercedes SUV. In May this year, he posted a photograph of American Express's famed Centurion credit card with a concise and evocative caption, "There is no ceiling."
In the first quarter of 2015, Chinese customers spent 631 billion RMB (Rs 6,31,000 crore) on online purchases — a 41 per cent increase over sales in the corresponding period last year.
This expansion is in stark contrast to sectors like real estate, manufacturing and exports. China's leadership has called for a "rebalancing" of the economy away from manufacturing and towards consumption by Chinese consumers. E-commerce, they hope, shall accelerate this process.
E-retail in China is an unruly bazaar for everything from clothes and electronics, to live scorpions, soap made from human breast milk, and boxes of peaches — each fruit wearing a tiny pair of lace panties.
Three giant conglomerates — Alibaba, JD.com, and Tencent — continuously offer different ways to buy and sell. Each new service attracts thousands of young people who set up online stores in the hope of making handsome profits.
Tencent's WeChat, for instance, is a mash-up of Whatsapp, Facebook, and Uber, with a Paypal-like money transfer service thrown in for instant trading.
Yet, as sellers flood the market, profit margins wither away until the next wave of innovation creates a retail channel. In the late 2000s, for instance, sellers claim profit margins on Taobao, Alibaba's consumer-to-consumer platform, were as high as 30 per cent. Today, margins are between 10 and 15 per cent.
Yet, Shi, the young trader from Yiwu, is convinced there is still money to be made online. He has his hopes set on AliExpress, Alibaba's new platform for small Chinese sellers seeking buyers abroad.
"The right choice of product and platform at the right time is more important than effort," he said when we met in Yiwu. "AliExpress is like the Taobao of 10 years ago."
Shi recalled he was watching TV one day when he chanced upon a lecture by Jia Shaohua, a professor at the state-run Yiwu Industrial and Commercial College who introduced the country's first three-year e-commerce entrepreneurship programme. "I decided to study in his college."
"If a school can only create employees, then it is a shame," said Jia when we met in his office, "We need to create entrepreneurs who can create jobs for others." E-commerce, Jia said, let students run their businesses out of their rooms with very little investment.
"Initially, Alibaba was only meant for large buyers and sellers," Jia said, "Then Taobao came along, and our students could set up a business with as little as 200 yuan (Rs 2,000)."
In 2014, Alibaba group said online merchants like Jia's students employed 9.7 million people, while logistics, marketing, consulting, operations outsourcing, and other professions employ another two million. JD.com claims to employ almost 50,000 warehousing and delivery people.
While these numbers are impressive, analysts caution it is too early to judge if e-commerce is creating new wealth or directing surplus production from China's factories to its vast hinterland.
"The backbone of e-commerce is a logistics and distribution network that requires quite a sizable work force of couriers, programmers," says Robyn Mak, an analyst who tracks the sector for Reuters Breaking Views, but the workforce is still too small to have a significant direct effect in raising wages and consumption.
"I think more likely e-commerce is greasing the wheels for consumption [by] making it easier to buy things like iPhones."
Data from 266 cities, compiled by consultancy firm McKinsey, suggests that in 2011, e-retail may have increased household consumption by about 2 per cent. The increase in purchasing, the report said, was most evident in smaller towns where a wide assortment of products was not available in brick and mortar stores.
The e-commerce department in Jia's college is housed in a grey non-descript building of classrooms, warehouses, and dispatch centres. In one room, a young man prepared to ship an $8 bikini to Brazil and $12 worth of "Grizzly Brand" grip tape for a skateboarder in the United States. In another, students worked feverishly on battered desktops to process orders from around the world.
Chinese online stores have a chat window to connect potential buyers with sellers, so all students learn business English, a course designed for the precise phraseology of global commerce: "Dear Friend, please specify the correct size and colour of the coat."
Whiteboards in each room are scribbled with graphs and sales figures, and teachers introduce students by their sales performance. "This is Qui Kaixuan, he is 21 years old," a teacher said of a tall, shy, young man, "Last month, his team made a profit of 70,000 RMB (Rs 7 lakh) selling car accessories."
"Most schools want students to spend time in class; we want our students to grow their business," Jia explained, "If a student gets a "Crown" seller rating on Alibaba, he is exempt from three courses."
Shi Gengji, who was one of Jia's star students, started by making daily trips to Yiwu's Futian market — a vast, air conditioned labyrinth of 80,000 shops selling over 2 million different products. Buyers can source anything from oil paintings — bought by the container load for hotel lobbies around the world — to tiny USB-powered table fans that can be plugged into laptops to keep your fingers cool as your type.
The biggest challenge is selecting products on the cusp of going viral: trendy enough to create demand, but not so popular that the market is flooded with cheap, low-margin, varieties.
Alibaba rates its sellers on product quality and timely delivery, so it is important to keep stock to quickly capitalise on a passing fad. But sudden changes in fashion can bankrupt a seller stranded with stocks of unsellable items.
Shi resolved this inventory conundrum by offering to set up online shops for factories for a commission of between 5 and 8 per cent of their sales. This way, he doesn't have to invest in buying his own stock.
At present, he runs accounts for six garment factories, including one manufacturing faux fur, in which he is a part investor. He employs over 100 people and his factory tailors its product mix to data from online sales.
"Sixty per cent of our customers are in China, the rest are across the world," he said.
The better Jia Shaohua trains his students, the harder it is for each student to make money. Independent research says the number of active sellers in China's e-commerce sector has reduced from 11.22 million in 2013 to 9.18 million in 2014 — suggesting that sellers are exiting the market faster than new ones are entering it. Young millionaires like Shi Gengji are clearly outliers in a market place where many are struggling.
"Only a third of the traders make good money," says Xie Xu, a former graphic designer who set up his online store in 2009, "Taobao's search engine places a lot of emphasis on sales, so each new shop tries to increase its sales by selling at a loss."
Shop-owners treat these losses as advertising expenses and hope to raise prices when sales pick up. "But by then another new shop has opened, and is selling at even lower prices."A surplus of sellers suits Alibaba, as the company charges merchants to advertise on its homepage, but news reports suggest the number of profitable stores on Taobao could be as low as between 3 and 10 per cent.
Initially, Xie and his wife had hardly any money, so they turned their living room into an office and their spare bedroom into a warehouse. To save money on models and advertising, Xie took photographs of his wife and daughter, nicknamed Baby Taotao, posing with different products.
"Some products cost less than a yuan. We made a little money on the shipping charges," he laughed, "But your first priority is to show sales volume."
In 2011, Xie decided to sell hats with a minimum price of 60 RMB (Rs 600), and gradually created a loyal client base for the 300 different types of hats on offer. In his new office-cum-warehouse on the outskirts of Yiwu, bonnets, bowlers, pork pies, trilbies, fedoras and panamas, are stacked on metal shelves arranged around a cluttered table and a set of photography lights.
Last year, he dismissed his only two employees to run the business with his young niece. He works till past midnight, and his wife has resumed working with a company to provide the family a stable income. "With so many stores, the only way to find buyers is to spend almost half your earnings on advertising on Taobao," Xie said, "Obviously that affects your profit."
This summer, Jia Shaohua and Shi Gengji addressed a crowd of government officials eager to replicate Yiwu's e-commerce experiment in their own provinces.
Jia said Taobao had become too crowded to make money, but alerted his audience to the next big thing — WeChat.
WeChat, he said, was like atomic fission — each person advertised his products to his friends, who told their friends in an ever-expanding web for profit.
He spoke of a student who used his WeChat wall to organise a "Cute Baby Competition" that attracted thousands of followers who sent pictures of their babies. Now the student charges businesses to advertise through his account.
"I recently shared an article on my WeChat," Jia said, "Teachers shared it, and so did their students. The article was shared 4 million times. Imagine a business that gets 1 Yuan from each share – that's 4 million right there."
Jia paused, and the crowd burst into rapturous applause.