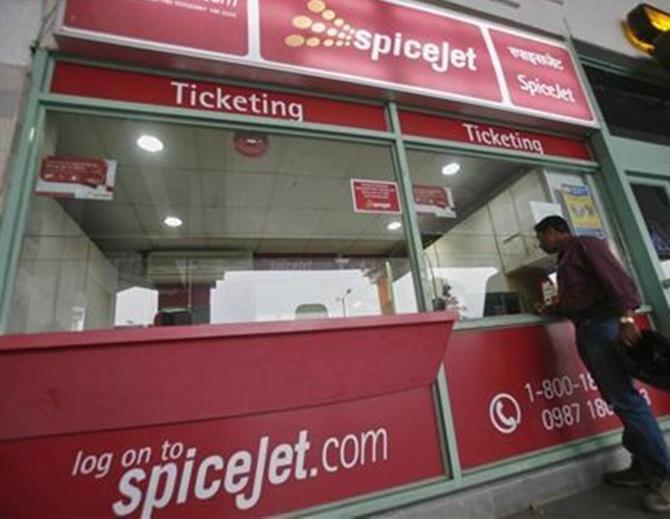 Air travel is not a poor man's necessity

The junior minister in the Union civil aviation ministry has announced the government's decision to reject a proposal, made by three low-cost airlines, to start offering a new category of zero-baggage fares.
This would have enabled these airlines to offer a special discounted fare for those passengers who do not have any checked-in baggage.
Another way of looking at the proposal is to henceforth get passengers to pay for the 15 kg of baggage that till now they are allowed to carry at no additional cost.
The minister says that he does not want to 'put this burden on passengers'.
The airlines have come up with this proposal, very much in vogue among budget airlines around the world, to take advantage of the ministry's decision earlier in the year to allow unbundling of fares.

This rejection is retrogressive. It seems that old habits die hard despite a new government coming in with a reform agenda.
Reports on the issue interchangeably use 'civil aviation ministry' and directorate general of civil aviation when the latter, as regulator, should be independent of the ministry and a decision from the ministry and the regulator should not be one and the same thing.
The ultimate conflict of interest, which the ministry has been familiar with, is the same official being in charge of Air India, the state carrier, and the DGCA, the regulator.
In fact, conflict of interest is one of the issues that weighed with the US regulator, the Federal Aviation Administration, when it downgraded India's safety rating early last year.
It took exception to technical people from commercial airlines coming to the DGCA for short periods on deputation to, among other things, oversee the safety performance of their parent employers.
Stung by this downgrade, the Indian government scrambled to put its house in order, deciding early last year to recruit 75 flight operations inspectors.
But in a year only 49 had been recruited. What had earlier stalled recruitment of technical people was the government's reluctance to pay compensation at market rates.
The downgrade has been reversed as the government took care of some specific deficiencies, but, as the latest issue shows, buying into a proper reform mindset is still far off.
Air travel is not a poor man's necessity and it is no business of the government to fix fares.
What a regulator has to ensure is that fares are communicated transparently, there being no hidden costs.
It has also to be ensured that there is no rigging of fares through cartelisation.
If the aviation ministry has reasons to suspect this, then all it has to do is to refer the matter to the competition commission.
The government's decision to approve or not a new category of fares is reminiscent of its earlier move to determine if an airline was doing right by officially taking longer to do a leg in order to build in a cushion to look punctual.
This sustained concern with non-issues has had the inevitable consequence: neglect of basics like an adequate infrastructure to ensure safety, leading to the indignity of a downgrade.
Image: A passenger stands outside the SpiceJet Airlines ticket counter at the domestic airport on the outskirts of Agartala. Photograph: Jayanta Dey/Reuters
The image is used for representational purpose only