Lack of laws, or their enforcement, threaten to infect the $4-billion-sector with unrest.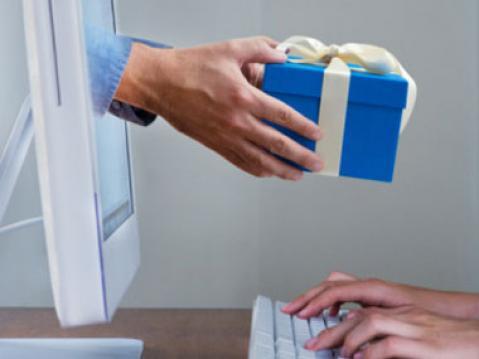 Much before online shopping sites invaded the retail space in India, the seamless delivery mechanism of lunchboxes by dabbawalas in Mumbai was a case study in management schools for its six-sigma performance.
The dabbawalas went on strike for the first time in 120 years in 2011 - though they had no demands; they were attending a rally of social activist Anna Hazare.
The phantom of labour unrest has cast its shadow on the e-commerce sector - which too works on the principal of door-step delivery - much sooner.
Last month, the first strike struck Flipkart and Myntra, with about 400 delivery personnel stopping work and demanding facilities such toilets and regulation of working hours, among other things.
But delivery personnel of e-commerce players and dabbawalas are different in another manner.
The deliverers of meals, who were one of the inspirations for the recent film Lunchbox (2013), have an equal share in the operating trust; the relationship between the e-retail management and delivery personnel, commonly known as "delivery boys", is tenuous at best.
The skeleton tumbling out of e-commerce's closet could also jeopardise the swift growth of the sector.
Doubt over laws
Most labour laws in India have been framed for those working in manufacturing, mining and plantation.
The new e-commerce sector, which has picked speed only over the last decade, does not have any specific regulation.
Some laws, such as Workmen's Compensation Act, 1923; Industrial Dispute Act, 1947; The Contract Labour (Regulation and Abolition) Act, 1979; The Shops and Establishment Act, 1953, arguably apply. But the e-commerce companies self-fashioning as service providers leads to some dispute over the applicability of the laws.
"All relevant labour laws apply to the e-commerce companies, depending on the structure of employment agreement," said Pavan Duggal, an advocate specialising in cyber and e-commerce laws. He added: "The definitions of 'industry' and 'workman' are vast. Workmen's Compensation Act and Industrial Dispute Act should apply.
As most of these companies do not hire the delivery personnel directly, the contract labour law should also apply.
According to Section 2(gg)(j) of The Industrial Disputes Act, 1947, 'industry' is defined as: "any systematic activity carried on by co-operation between an employer and his workmen (whether such workmen are employed by such employer directly or through any agency, including a contractor) for the production, supply or distribution of goods or services with a view to satisfy human wants or wishes."
Most experts agree that this definition would apply to e-commerce firms.
This law also provides the conditions which allow the workers to go on strike. Workmen's Compensation Act has provisions for financial protection of labourers.
Debjani Aich, partner, Kochhar and Company, advocates and legal consultants, said: "E-commerce companies would have to comply with regulations on wages, including overtime, leave, working hours, working conditions and amenities and medical benefits."
Evasive enforcement
Despite the laws, however, enforcement is evasive. In several companies, "delivery boys" are designated "executive", taking them out of the purview of labour laws.
"This is a strategy to prevent workers from protesting collectively. Since 2005-06, couriers have been given 'managerial' designations to stop them from joining unions," said N Vasudevan, the president of DHL employees' union.
"Couriers are transferred from workmen positions to low-level management positions to prevent them from forming unions."
In a letter to the labour commissioner in Delhi, which has been reported by Business Standard, DHL management has stated: "All employees in the Hay Grade (low-level management) are performing predominantly managerial and administrative jobs and as such do not fall within the ambit of… the Industrial Disputes Act, 1947."
The letter argues that as the Hay Grade employees are not "workmen" are ineligible to join the union.
According to the Indian Staffing Federation estimates the e-commerce sector would employ nearly 100,000 people within a year, necessitating stricter enforcement of laws.
Rajasthan reforms
One of the frontrunners in labour law reforms, Rajasthan has recently moved an amendment to bring e-commerce companies under Rajasthan Shops and Commercial Establishments Act 1958.
This will make it mandatory for e-commerce companies to follow rules governing working hours, wages for overtime, weekly holidays and annual earned leave.
Experts claim it is difficult to enforce the law at present as the Act does not specifically mention e-commerce companies.
"The Shops and Establishment Act applies to e-commerce companies, as any company which starts a business and needs to register an office. The move by the Rajasthan government, acknowledges the applicability of the law to the e-commerce companies," said Rituparna Chakraborty, president, Indian Staffing Federation.
E-commerce firms, funded mostly by marquee foreign investors, are among coveted employers, and leaders of these companies have set ambitious targets to increase their workforce exponentially this year.
Though the famed efficiency of the dabbawalas may still be a distant dream for the "delivery boys" of e-commerce, better laws and efficient enforcement would make their lot better while keeping the phantom of labour unrest at bay.
What delivery boys want
Toilets in each delivery office
Fixed duty hours
Overtime allowances
Bike maintenance allowance
Food, laundry allowance
Foot delivery boys to be paid Rs 5 for shipment, and Rs 10 for return shipment
Workers to be issued company ID card
Delivery boys to be exempted from work on public holidays
Workers to be paid Rs 30 per day as shipment delivery expenses
Workers to be issued an ESIC card
Workers to be provided uniforms, vouchers
Sunday holiday/ compensatory off