No matter how much Singapore changes, the promise of the 'Look East' policy will remain elusive until conditions in India alter, says Sunanda K Datta-Ray.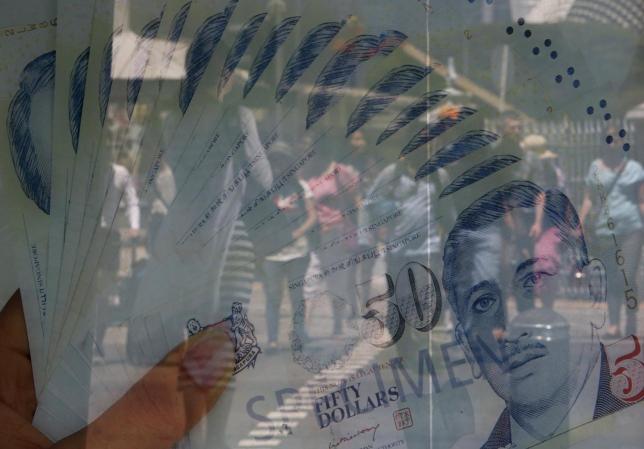 Lee Hsien Loong's splendid victory in Singapore could be India's gain.
It's a crucial partnership that was sealed by the far-sighted Comprehensive Economic Cooperation Agreement (Ceca) Lee signed with Manmohan Singh in 2005.
But Ceca's full scope has by no means been explored. Nor has the prospect of widening and deepening the strategic relationship been properly examined. A weakened People's Action Party (PAP) would not have been able to cooperate if India had wanted - and tried seriously - to do either.
My first thought, however, on hearing of Singapore's September 11 poll result was that the revered Lee Kuan Yew, the prime minister's father, was not far out in his assessment of the island republic's three races.
While the Chinese and Malays, comprising 89 per cent of the population, take pragmatic stock of every situation and vote for the side that would serve them best, he said, Indians (nine per cent) invariably vote down the middle.
"They love an argument!" the senior Lee laughed.
Well, nearly 70 per cent of Singaporeans voted for the PAP, which has ruled Singapore since it became independent and given it the world's seventh-highest per capita gross domestic product, higher even than the United States'.
There were fears after the 2011 election when the PAP lost six out of 89 parliamentary seats to the Workers' Party that its ascendancy might be doomed.
It would have counted as defeat if its vote share fell below 60 per cent. But the PAP has bounced back to sweep 83 seats.
One reason cited is the election's timing a year before it was due.
The elder Lee, who boasted of taking Singapore from the Third World to the First, died on March 23.
On August 9, Singapore celebrated its 50th anniversary. Both events touched a chord of nationalism, reawakening a profound sense of debt to the PAP.
Voters also recognised the sterling service rendered by the present prime minister, who won 79 per cent of the votes in his constituency of Ang Mo Kio (10 per cent higher than in 2011) and appreciated that Lee Hsien Ling governs with a lighter hand than his father. But some problems remain.
These are inherent in the geography of a tiny island without natural resources surrounded by not over-friendly neighbours.
The elder Lee used to say that like the Red Queen in Lewis Carroll's Through the Looking-Glass, Singaporeans had to run faster and faster just to stay in the same place.
That was mainly why he thought of India as market, investor, source of skilled manpower, military protector and, in the words of the Straits Times newspaper, "guardian of South-east Asia".
Lee "understood India's potential importance before we did", Jagat Mehta, foreign secretary (1976-79), told me. India wasn't ready then.
Now, the PAP is finding it difficult to strike the right balance between citizens and expatriates. Locals of all ethnicities grumble Singapore - the world's third-most densely populated place after Macau and Monaco - is becoming too crowded with the influx of foreigners whose high wages push up property prices.
The government's own reduced forecast for economic growth in 2015 - from a projected four per cent maximum to between two per cent and 2.5 per cent - has done nothing to soothe anxiety.
South Asian visitors are astonished to find how quickly Singaporeans have forgotten the privations of the 1960s.
Not only do they take prosperity for granted but expect constant improvement of the present high standard of living.
The PAP victory has also revived the question of who will become Singapore's next prime minister, and could it possibly be an Indian.
At one time Lee Kuan Yew ruled out Suppiah Dhanabalan, a former foreign minister, saying Singaporeans weren't yet ready for an Indian at the top.
Whether they were or not, a Tamil of Dhanabalan's generation would not have been sympathetic to India or a greater Indian role.
Tharman Shanmugaratnam, a sophisticated 58-year-old economist educated at the London School of Economics, Cambridge and Harvard who serves as finance minister and deputy prime minister, might be free of such complexes if he can surmount local race prejudice, especially in the lower ranks of Chinese society.
A lawyer wife of Chinese-Japanese parentage might help.
But no matter how much Singapore changes, the promise of P V Narasimha Rao's 1991 Look East policy (to say nothing of Narendra Modi's 'Act East' rhetoric) will remain elusive until conditions in India alter and Indian bureaucrats become more receptive to business ties abroad even when there are no foreign jaunts and other perks for them.
Image: People are reflected on a poster of 50 Singapore dollar bills as they cross the road near the central business district in Singapore; Photograph: Edgar Su/Reuters