Zomato has the potential to be an equally important milestone for Indian equity markets, notes Akash Prakash.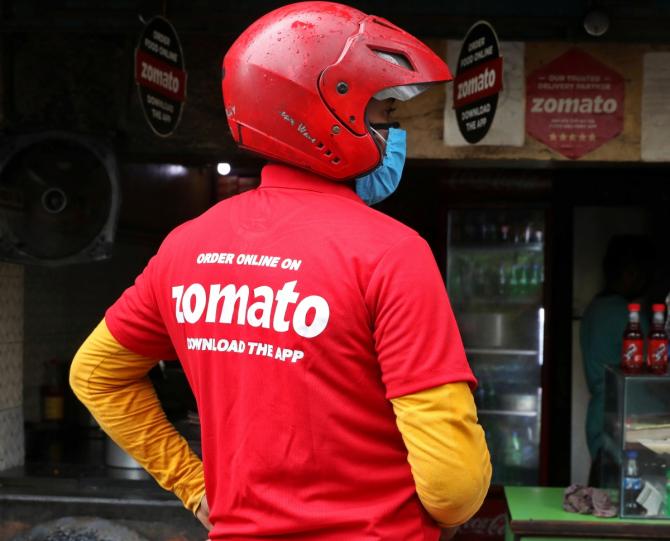 For any India investor, the listing and eventual wealth creation by Infosys was a seminal moment for the Indian capital markets.
I had the opportunity to witness the event first hand as the Infosys IPO first failed, devolved on the underwriters and then went on to create unprecedented wealth for all stakeholders.
At Morgan Stanley Asset Management, where I worked post-listing, we eventually ended up owning more than 10 per cent of the company, and it drove our returns for many years.
Infosys demonstrated that honest, law-abiding professionals with no corporate backing could create a company modelled on global best practices.
No longer was entrepreneurship the sole purview of the big business houses.
Delhi connections, licences, old wealth, none of it was relevant -- a refreshing change from the India of old.
It became a role model for a whole new generation of Indian entrepreneurs and also demonstrated that an Indian company could aspire to compete on the global stage.
Infosys listed very early in its lifecycle, at a market cap of just a few hundred crores of rupees.
It was a time when the Indian IPO market was our venture capital provider of today.
Greenfield projects were able to go public.
Ironically, unlike today, when we have a well-developed venture capital and private equity ecosystem, largely foreign capital, at the time of Infosys going to the market, the Indian public was the biggest provider of growth capital, and also the biggest beneficiary of new listings.
Infosys also firmly established India as a stock-picker's market, and was probably the first example of a successful global business model disruption coming out of India.
Zomato has the potential to be an equally important milestone for Indian equity markets.
First of all, it has created billions of dollars of wealth for all stakeholders, be it employees, founders or investors.
It has on listing, crossed $12 billion in value, to become a part of the top-50 by market capitalisation.
This is wealth creation on a par with any in the emerging market universe.
It also lays to rest, for once and for all, the question of investor monetisation.
Flipkart had already partly slain this bogey, with its $17 billion acquisition by WalMart -- however, that was a strategic sale.
This is the first instance of investors making money on this scale through a start-up completing an IPO.
Bharti Airtel may have been the last such case, but that was over 18 years ago and initially on a smaller scale.
The success of the issue dramatically improves the case for venture capital/private equity in India.
Global allocators always understood the top-down case for backing start-ups in India, but always bemoaned the lack of exits. This has now been proven.
There is already a gold rush of sorts among investors, eyeing the pipeline of 20-25 potential listings in the next 12 months.
Expect even more capital to be allocated here. This is also an opportune time, given the regulatory challenges being faced by similar companies in China.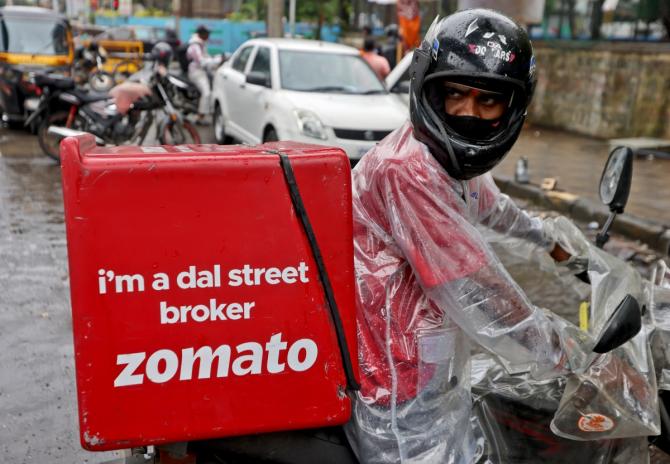 Today, this space is largely dominated by global capital, and hopefully this will change as domestic investors take heart from the Zomato success.
Zomato's listing also shows the strength, maturity and scale of the domestic equity markets.
Investors were willing to back a currently loss-making business model, give it full value and participation from across the board -- retail, high-net-worth individuals and institutions.
The investor base was flexible enough to try to understand and price a new disruptive business model not easily valued using conventional valuation metrics.
Credit must be given to Sebi, Niti Aayog, and the venture ecosystem for creating the regulatory environment to permit such a listing and to the bankers and the company for having the confidence to list in India.
There must have been pressure from the global bankers and temptation to list overseas, but the success of this issue makes it clear that India can support such listings.
Why should our companies list abroad? I would question the motives and/or business model of any company trying to take the SPAC route or list overseas.
As more such companies list in India, it will broaden and deepen its equity markets, raise weighting in global indices as well as give the opportunity for domestic investors to participate in the wealth creation.
One only wishes that we would see more local participation in the earlier rounds of funding also, not just at IPO.
The Zomato success will further catalyse entrepreneurship and risk-taking in India.
It will be a role model for others, proving that professionals, funded entirely by institutional capital, can raise billions and create wealth on a global scale.
Capital is available in size for good ideas. Companies can stay private for longer and fully develop their business model.
Money is available to fund disruption and just like in the West, investors are willing to tolerate losses if unit economics are positive.
The Indian start-up scene is buzzing. Every day a new unicorn is born.
There is a rush among global investors to get involved.
We will see a flood of listings from these new age companies.
Not all issues will be successful, there will be the inevitable excesses, as investors and companies may get carried away.
However, the flood of money being sucked into the start-up ecosystem is an unalloyed positive for the country.
Even if all this new capital is burned, the cash burn will fund jobs, infrastructure and innovation.
It will be money spent in India. This will be a huge growth multiplier.
It is an exciting time for start-ups. There is a huge scope to disrupt the incumbents.
Across sectors, India will leapfrog, benefiting from, in most cases, having no legacy investments in older technology platforms.
Adoption should be faster, given the lack of legacy, as has been the case in China.
We lack purchasing power compared to China, thus our companies are smaller in size on listing.
It also means that most will have years of growth still ahead of them, as India becomes more prosperous.
Our companies, in this sense, are listing earlier in their growth cycle, and thus can deliver strong post-listing returns if priced appropriately in the IPO.
The quality of innovation and entrepreneurship coming out of India will surprise positively.
There will be global leaders coming out of the country.
One must congratulate team Zomato for the success of their listing.
Hopefully, it will pave the way for many others to follow.
Akash Prakash is with Amansa Capital.
Feature Presentation: Rajesh Alva/Rediff.com