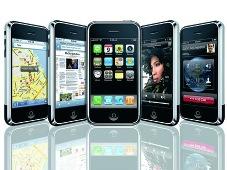 Telecom operators and analysts predict that Finance Minister Pranab Mukherjee will fall short of the Rs 35,000-crore (Rs 350-billion) target from the auction of third generation and broadband wireless access licences by Rs 5,000 crore to Rs 10,000 crore (Rs 100 billion) on account of waning investor appetite and heightened risk perceptions.
The money, together with disinvestment proceeds, is crucial for Mukherjee to meet his fiscal deficit target of 5.5 per cent for 2010-11 from 6.7 per cent in 2009-10.
The department of telecommunications is auctioning three all-India licences for 3G services at a base price of Rs 3,500 each, and two BWA licences at a base price of Rs 1,750 each. The auctions are scheduled for April 9.
Mahanagar Telephone Nigam Ltd and Bharat Sanchar Nigam Ltd have already been given one slot for services in Delhi and Mumbai and the rest of India respectively.
Neither state-owned service provider has paid for this licence yet. Including the base price for this licence, the government is expecting a minimum revenue of Rs 17,500 crore (Rs 175 billion) from the auctions. 
Doubts over Mukherjee realising 3G revenues stem from the fact that three licences are being auctioned instead of the original plan for four, "If they had offered four slots they could have achieved the Rs 35,000 crore target. But with only three slots on offer, bidders have a lower chance of winning so the bidding might be cautious," says Romal Shetty, telecom head, KPMG.
The auction for the fourth slot has been kept in abeyance pending the release of spectrum, radio frequencies that enable mobile calls, by the defence ministry, which expects to do so only in 2013. Each 3G slot comes with 5 Mhz of spectrum.
Analysts see spectrum availability as one of the main problems in the upcoming auctions.
3G and BWA auctions have been over a year off schedule because the defence ministry delayed releasing spectrum it had promised DoT pending the completion of an alternative network by BSNL.
After several months of controversy, Mukherjee, who also heads a government committee on 3G, stated that all winning bidders would receive spectrum only on September 1, 2010, instead of an earlier plan to stagger allocations depending on availability. 
Shetty, however, said the delay will be costly for the government. Two years ago, operators could have raised money easily because the telecom industry was upbeat. Since then, six  new players have entered the business, increasing competition and squeezing margins.
"Also, you have to put in money now and wait and till September 1 for spectrum and bidders could hesitate on this account as well," he said.
"We don't expect telecom players to bid aggressively above the base price given that most of them are financially weak. There is less appetite and financial muscle as many companies are struggling with their 2G businesses due to the price war that started six months ago," added Sanjay Chawla, analyst, Anand Rathi Securities.
I don't see 3G earnings at anything more than Rs 25,000 crore (Rs 250 billion) unless the government increases the amount of spectrum auctioned," he added. 
Harit Shah, research analyst with Karvy Stock Broking, described the Rs 35,000 crore target as 'a stretch'. "3G spectrum is not very attractuive to foreign players. Only big companies might bid," he said.
The head of a leading telecom service provider said the government can expect between Rs 1,5000 crore (Rs 150 billion) and Rs 20,000 crore (Rs 200 billion) from the auctions because bids are unlikely to be significantly above the base price.
This analysis is based on the fact that the market for 3G services is small -- only 7 per cent of mobile users have 3G phones -- and therefore requires long-term investment to develop.
He added that the 3G market will grow fast only when handsets are available at below Rs 2,000. On BWA, he said, the future was uncertain and the business also required huge investments in infrastructure and so on.
Operators say new operators that are rolling out their services and fighting fierce tariff battles are short of funds but have sufficient spectrum for their 2G services since their subscriber bases are small (they paid Rs 1,650 crore (Rs 16.5 billion) for a 2G licence which comes bundled with 4.4 Mhz of spectrum).
This means they have no compulsion to pay a higher price for 3G spectrum, which is one of the key compulsions for incumbents to bid for 3G licences.
Facing congested networks and a shortage of spectrum, several are eyeing 3G spectrum as a means of enhancing 2G services as well. 
Telecom analyst Mahesh Uppal, however, suggests that Mukherjee will get much more than what he has anticipated.
"There will be a scarcity of spectrum as only three slots are being auctioned instead of four and this will push up prices. Two new operators who just got 2G spectrum were able to rope in foreign partners (like Unitech got Telenor) at valuations of just less than  $1.9 billion. There is no reason 3G spectrum will not fetch more than that because it is more efficient," he pointed out.
"Also, operators who wanted to delay the auction will not make it easy for bidders who are serious about 3G and will drive up the price," he added.
The government had budgeted a similar amount from 3G auctions in 2009-10, but the differences between DoT and the defence ministry meant the auctions could not be completed before March 31, the last day of the financial year.