Home > India > Business > Pix


Tata Motors working on hybrid buses

Danny Goodman | November 27, 2009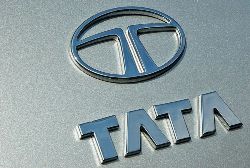 The country's largest manufacturer of buses, Tata Motors [Get Quote], will roll out hybrid buses for the domestic market in the next few years, said Ravi Pisharody, its president (commercial vehicles).
On the sidelines of Thursday's Environmentally Friendly Vehicles Conference held in New Delhi, another company executive said the hybrid buses (which can switch between diesel and the battery to run its engine) would incorporate the latest technology.
"As the technology for alternative fuel vehicles is constantly evolving, we are constantly evaluating the ideal one suited for our buses meant for the domestic market. It will take some time for the launch of these buses." Hybrid buses, say industry executives, are ideal for city transportation, characterised by numerous stops, slow-moving traffic and engines idling at traffic signals.
"A lot of fuel is burnt In the case of a hybrid bus this does not happen, since during idling, the engine actually charges the battery packs," says a researcher from Tata Motors' Engineering Research Centre who was present at the conference.
At high speeds the bus runs on the conventional diesel engine, while at low speeds (city traffic) the hybrid motor propels the bus. The cost of a hybrid bus is approximately double that of a conventional bus that runs on diesel.
"That's because of the power transmission systems; the motors all have to be imported, which almost doubles the cost," says Anil Khurana, director of PRTM Management Consultants.