November 18, 2009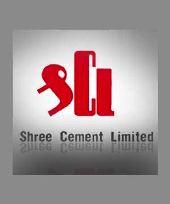 Land acquisition issues have halted the pace of north-based Shree Cement in its aim to become a pan-India player.

The company, which had not ventured out of Rajasthan so far, obtained licences for mining limestone in three states. However, the company says land acquisition is proving a problem.

Currently with a capacity of 9.5 million tonnes (mt) per annum, it is undergoing expansion worth Rs 450 crore (Rs 4.5 billion) to add another 2 mt by June 2010. However, the entire capacity is located in Rajasthan.

"We have got the limestone mining licence in Rajasthan, Karnataka and Chhattisgarh. However, land acquisition is taking a longer time. The process of acquiring land may take up to another three years from now," said Hari Mohan Bangur, chairman and managing director.

The company, which had a cash flow of Rs 850 crore (Rs 8.5 billion) in the first half of the current financial year, is trying to venture into other parts of the country, as high concentration of capacity in one region may prove risky, due to the price differentiation of cement in various parts of the country.

"Even if a single farmer refuses to give his land, the project gets delayed," he added.

"Once we achieve close to 12 mt of cement making capacity, we have no plans to take it further up for at least the next two years. We will keep our capacity utilisation at 115-120 per cent, so that our plants can produce 14 mt," he said.

Bangur did not divulge further details of the newer capacities. He, however, said that presently a plant has to be of 2 mt to get the required economies of scale.

According to industry analysts, the northern region is unlikely to show strong demand for the building commodity. "So far, the demand has been driven by the development of infrastructure due to the upcoming Commonwealth Games in New Delhi next year," they added.

Shree Cement is a dominant player in the North, which has also outpaced the all-India growth of the industry. According to Bangur, the current quarter has started showing impact on prices, with fresh capacities going on stream.

The company has ventured into the power business and is hopeful of taking care of the dent in the cement business through this. The current power capacity is 115 Mw. "We are adding 450 Mw of additional captive power by September 2011," said Bangur.

This will take its total power capacity to 565 Mw. Of which, 265 Mw will be ready by June 2010. The expansion will take Rs 2,150 crore (Rs 21.5 billion), of which Rs 400 crore (Rs 4 billion) will be debt and rest will come from internal accruals.