Advertisement

  

Advertisement

India Inc finds wealth in health
P B Jayakumar in Mumbai July 27, 2009 10:20 IST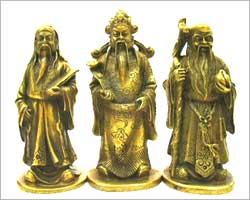 Few outside Visakhapatnam would have heard of Jitendra Das Maganti. But come September, the promoter of the 25-year-old SevenHills Hospitals in the coastal town, is set to enter the who's who list of the Indian healthcare industry.
Maganti is setting up Asia's largest hospital near the Mumbai international airport with 1,500 beds in partnership with the Bombay Municipal Corporation. The first phase, costing Rs 1,000 crore (Rs 10 billion), will have a built-up area of 2 million square feet.
With entrepreneurs like Maganti drawing up aggressive plans, India has added 10,000 to 15,000 beds every year over the past five years.
Still, said Wockhardt Hospitals CEO Vishal Bali, this was grossly inadequate considering the population and poor healthcare spending by the government. Pradip Kanakia, head of markets and healthcare services, KPMG, agreed: "The availability of hospital beds in our country is just over 0.7 per 1,000 people currently, against the world average of 4." The huge potential is a big draw for all the private players. KPMG estimates the Indian healthcare industry to double in value to Rs 70,000 crore (Rs 700 billion) by 2012 and more than quadruple by 2017.
Large hospital chains like Apollo, Fortis Healthcare [Get Quote], Wockhardt, Max Healthcare and regional players like the Manipal Group in the South and Emami in the North East have already made large healthcare infrastructure in various metros, Tier-II and Tier-III cities with advanced medical care facilities.
The returns have been better than expectations. Apollo Hospitals [Get Quote], the largest hospital chain in Asia with 7,500 beds, doubled its profits with revenue growth of over Rs 100 crore (Rs 1 billion) for the first quarter of 2009-10.
The chain, which has cash reserves of close to Rs 3,800 crore (Rs 38 billion), has aggressive plans to add another 1,600 beds within the next two years. Apollo is growing at close to 25 per cent. "We have been growing at 54 per cent every year for the past five years and have posted profits consecutively for the last five quarters," said Fortis CEO Bhavdeep Singh.
The chain, which currently runs 29 hospitals with 3,300 beds, targets to almost double that number by 2012 in about 40 hospitals with an investment plan of over Rs 2,500 crore (Rs 25 billion).
Wockhardt Hospitals, now a chain of 12 hospitals, is also growing at about 25 per cent for the past five years.
Investment in a tertiary care facility is estimated at an average Rs 60-65 lakh (Rs 6-6.5 million) per bed and that for a secondary care hospital, about Rs 20-25 lakh (Rs 2-2.5 million). Break-even on the investment can happen within 36 to 48 months.
Real estate constitutes about 40 per cent of the cost of a new project in large cities. So, many healthcare providers have begun to look at Tier-II and Tier-III cities in a major way. Fortis Managing Director Shivinder Mohan Singh said while it could take four to five years for a 250-300 bed hospital to break even in Tier-II or Tier-III cities, his company could make profits much earlier due to operational efficiencies.
The private players are planning huge facilities like medicities of 1,000-1,500 beds with numerous specialties under one roof, instead of the normal 200-300 bed hospitals. Fortis is setting up its flagship project, Fortis International Institute of Medical Sciences, at Gurgaon with an investment of close to Rs 1,000 crore (Rs 10 billion). The first phase will take off by 2010 with 250-400 beds.
Medanta, a medicity with 1,250-bed super specialty tertiary care hospital promoted by noted cardiac surgeon Naresh Trehan, is also coming up in Gurgaon. This project is expected to commence operations from October 1.
In Mumbai, two large projects are being rolled out, the Anil Ambani Group promoted Kokilaben Dhirubhai Ambani Hospital and SevenHills Hospitals, both in Andheri.
Kokilaben Dhirubhai Ambani Hospital is planned as a 750-bed tertiary care hospital with one of the most modern healthcare facilities in Asia and the first phase is already operational.
Powered by